If you're a quilting beginner and you're looking for your next project, try this eccentric star quilt block from Cut and Create on YouTube. This quilt block pattern may look complex, but it's actually beginner-friendly and won't need complicated cuts. I used to do this pattern a lot when I was just starting out, and it's still one of my favorite patterns to this day. It looks good on any fabric, and you can even make this scrappy! Watch the video tutorial below to learn the step by step instructions.
Materials:
fabric A:
2 – 5 1/2″ x 5 1/2″ yellow squares
1 – 5″ x 5″ yellow squares
fabric B:
2 – 5 1/2″ x 5 1/2″ blue squares
fabric C:
4 – 5 1/2″ x 5 1/2″ white squares
Directions:
Step 1
To start, cut all the fabric requirements and label them accordingly. Next, match up the two blue 5 1/2″ x 5 1/2″ squares with two white 5 1/2″ x 5 1/2″ squares and turn them into half-square triangles. Just draw a line from corner to corner, sew a 1/4″ seam on either side of it, then cut. Press open afterward. Repeat these with the yellow fabric squares and the remaining white squares. Once you have your half-square triangles, trim all the dog ears off.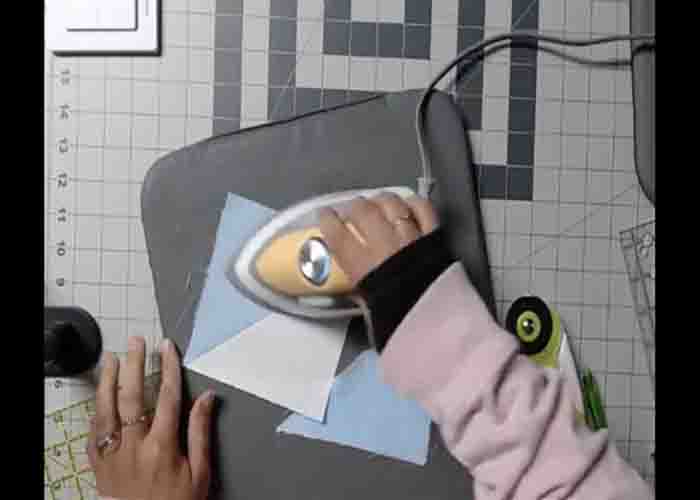 Step 2
After this, lay the sole 5″ x 5″ yellow square in the middle, then place the yellow half-square triangles on each side, with the yellow fabric facing inside. After this, place the blue half-square triangles on each corner, with the blue fabric touching the whites of the yellow half-square triangles. Once done, sew the pieces to form rows, then sew those rows together to complete the block. Make as many as you need for your desired quilt size.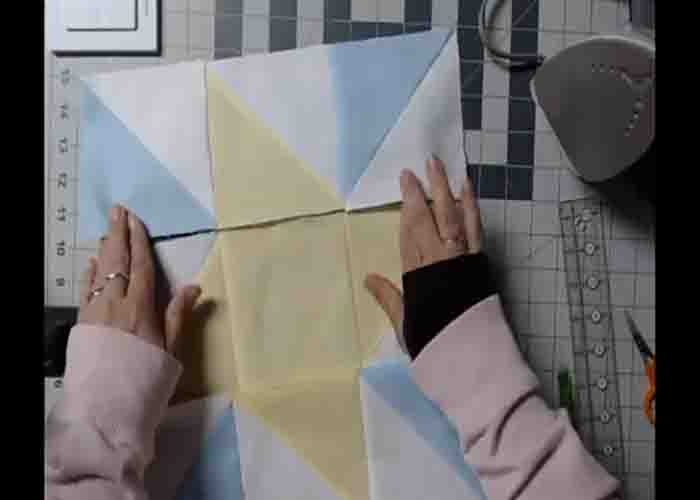 Eccentric Star Quilt Block Tutorial