This wonderful quilt block tutorial by Carol Thelen on YouTube is the perfect project to try this week! It's super easy and simple to put together, plus, you can play with any color or pattern of fabric that you want, too. Learn how now by reading the written instructions down below and while you're at it watch the video tutorial as well. Enjoy quilting!
Materials:
Print fabric, different colors, and pattern
Background fabric
Marking pen, pencil, or chalk
Ruler
Scissors or rotary cutter and a cutting mat
Needle and thread
Iron, for pressing
Sewing machine
Directions:
Step 1
Cut the fabric to size, then grab 1 large square and 4 small ones, and draw a diagonal line on the wrong side of the small squares from corner to corner. Lay a large square on your work surface and rotate it so that it looks like a diamond, then place a small square over the top corner with their right sides facing and their edges even, and then repeat on the opposite corner as shown in the video.
Step 2
Sew them together on each side of the line with a ¼ inch seam allowance, then cut along the marking line, and press them open with the seams going toward the darker fabric. Trim off the excess fabric, then place the remaining square fabrics at the center of each unit with their right sides facing and edges even, and then sew on each side of the marked line with ¼ inch seam allowance.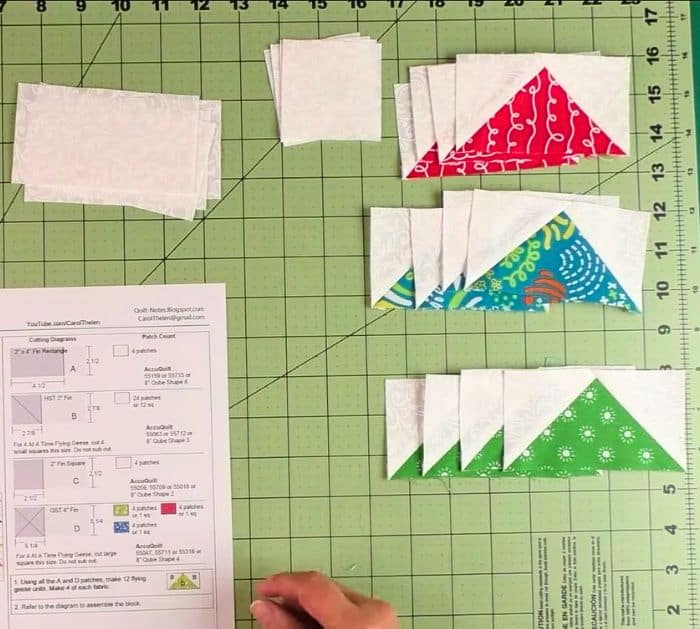 Step 3
Cut along the marked line, then press them open nicely, and then proceed to piece together the rest of the fabric pieces using the same steps. Line up the units together along with the background square and triangle to form a large square unit as shown in the video and pattern, then sew them together, and repeat with the rest of the units. Once done sewing the units, lay them out, then rotate them until the pinwheel is formed, and then proceed to sew them together. Create more blocks and quilt however you want.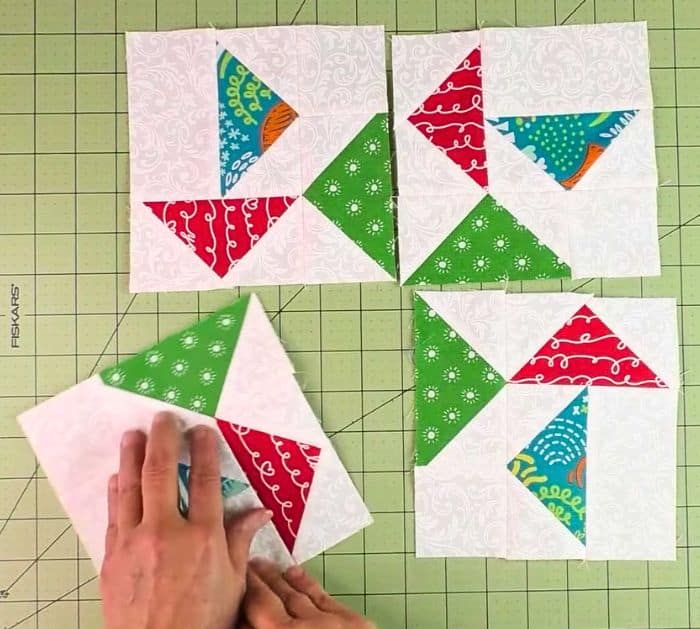 *All image credit belongs to Carol Thelen via YouTube. Follow and subscribe to her channel for more!
Easy Windy Day Quilt Block Tutorial