This Thanksgiving, go all out and be extra by folding your table napkins into turkeys before placing them on top of the plates. Your family and guests will love this for sure, they might even ask you how you did it. It's super easy and quick to make and you can fold as many table napkins as you like. If you want to learn how then simply proceed to read the instructions down below and watch the video tutorial as well so that you can see how it is exactly done. I am so glad that I saw this video tutorial by Chinet on YouTube and I will surely try this at my Thanksgiving party.
Materials:
Directions:
Step 1
Unfold the table napkin, then lay it on your work surface, and fold the top corners down until the edges are nicely matching in the middle. Fold over both sides to meet in the middle, then fold both sides once more until nicely matching in the middle, and fold it down in half. Fold the tip up, then lift the half up so it resembles a turkey's head, and set it aside.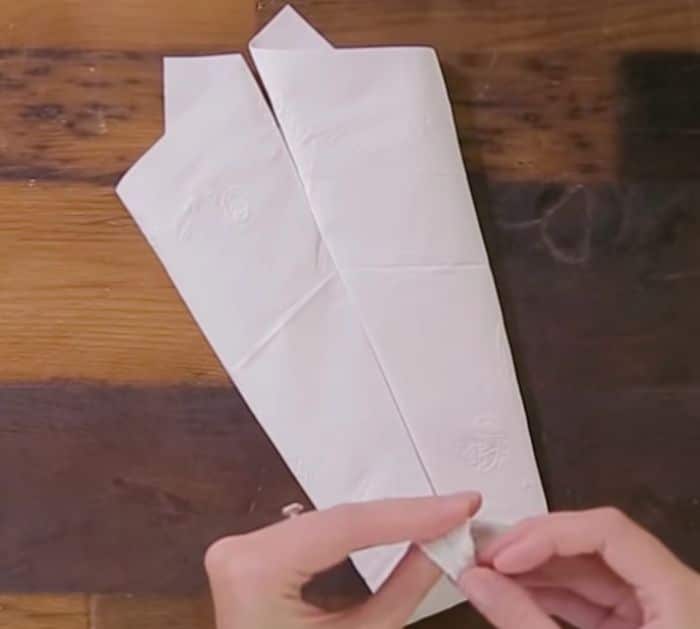 Step 2
Grab another table napkin, then leave it folded lengthwise, and start folding it crosswise into an accordion. Leave about 3 inches at the end of the table napkin unfolded, then turn it over, and fold it over in half. Tuck the unfolded portion into the center accordion, then open it up, and it should resemble a fan. Place this on top of the turkey napkin and behind the head.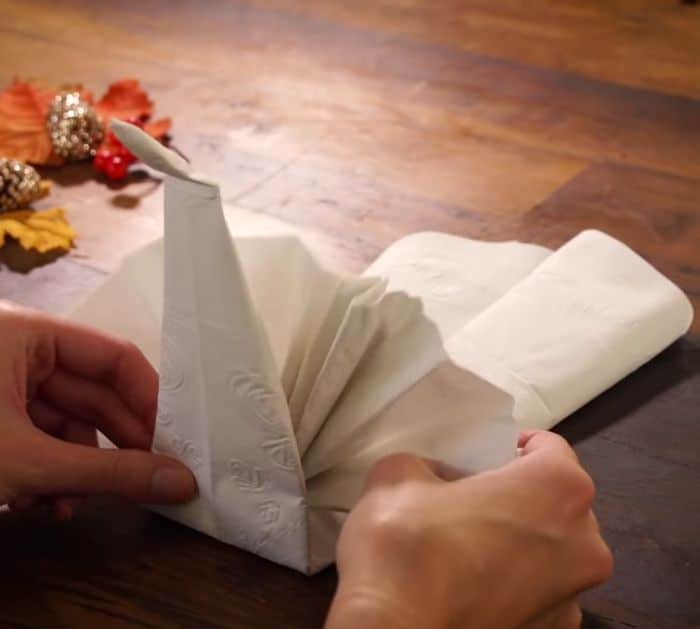 *Thanks to Chinet via YouTube for all images used here. If you loved this tutorial, then you'll surely love their other videos too, so give their channel a visit and subscribe!
Easy Turkey Napkin Fold Tutorial