This whimsical project by Gemi Starr on YouTube is a great way to recycle your old mason jars and turn them into beautiful glowing decorations for your home or bedroom. You can also give this a gift to a loved one, plus, this is also a fun activity that you can do with kids! You don't even need a lot of materials for this project and some of them might already be available in your house.
Materials:
Mason jar
White acrylic paint
Sponge
Paintbrush
Exacto knife
Preserved moss
Artificial leaves
Glue
Hot glue gun and glue sticks
Tea lights
Directions:
Step 1
Wash the mason jar well, then remove any sticky labels, and wipe it dry. Put some white acrylic paint on a piece of paper or paper plate, then dab either a sponge or paintbrush and start painting the inside of the jar. Let the paint dry completely before adding another coat, then while waiting for the paint to dry, print out the pattern, and start cutting out all of the white paper leaving only the fairy itself.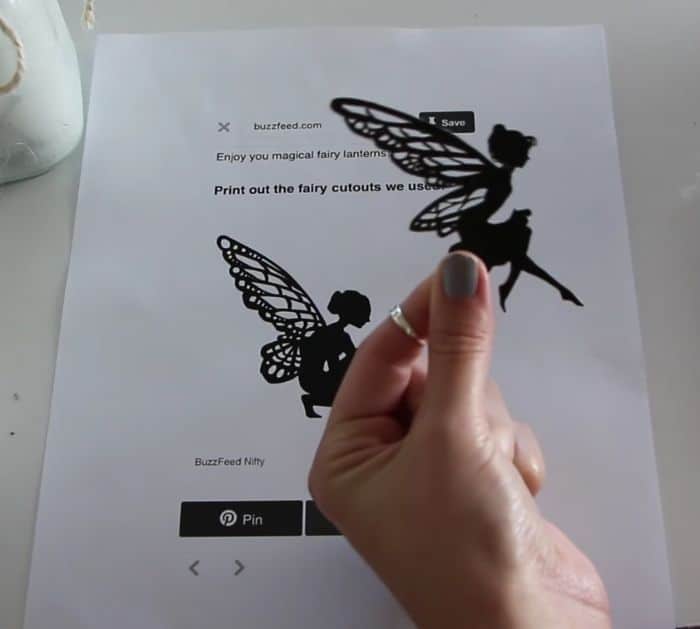 Step 2
Glue the cutout to a thicker piece of paper, then cut it out and set it aside. Insert and glue the moss to the bottom of the jar, then dab some hot glue on the fairy template, and adhere to the inside of the jar making sure to glue the front of the template. Add some more artificial leaves inside the jar, then paint the lid as well, and tie a rope around the neck of the jar along with some leaves. Now, put a tea light inside, then light it up, and you're done!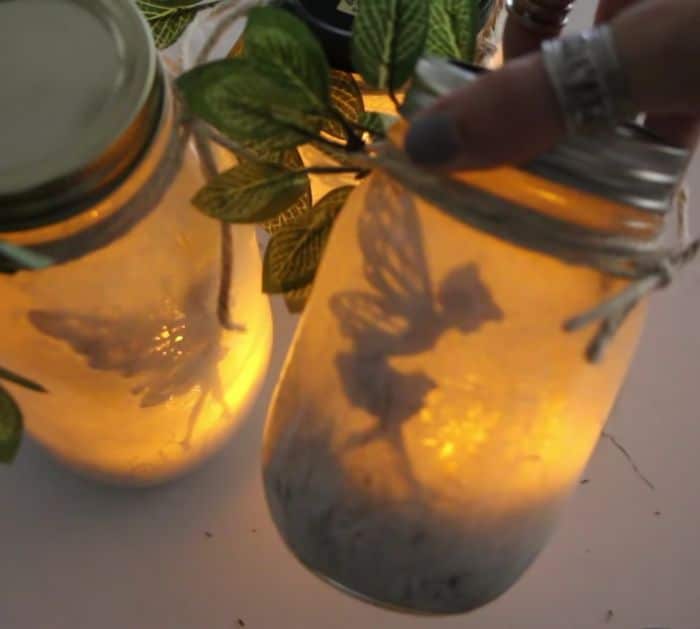 *These amazing images are all credited to Gemi Starr via YouTube. Check her other content and follow for more!
How To Make DIY Fairy Glow Jars