A few weeks ago, while adding more flowers to my garden, I realized that it would be more beautiful if it has a fountain, too. But buying or building one would be a bit expensive and time-consuming as well which led me to look for alternatives. Luckily, I found this video tutorial by DIY Stories on YouTube which is super simple, easy, and quick to make, plus, it only requires terra cotta pots which makes it even better!
Materials:
24-inch clay saucer
3 clay bowls @ 6 inches
Terracotta vases, small, medium, and large
Water hose pipe
Water pump
Drill
Silicon, for waterproofing
Thread seal tape
Directions:
Step 1
Soak the clay bowls in water for about 20 to 25 minutes for easier and safer drilling, then start to drill holes in all of the clay bowls to place the PVC pipe pieces into for the water flow, cut the pipe pieces, and insert them on each hole on the clay bowls. Apply some silicon around the inner edges of the holes, then smear it with your fingers, and allow them to dry completely.
Step 2
Drill a hole in the larger vase for the hose pipe to hide in and pass the water supply through, then insert the hose pipe, and start assembling everything. Apply silicon on every drilled hole, then lay the saucer in the area where you want the fountain to be, and place the large clay vase on one side as shown in the video. Attach the hose pipe to the water pump, then tape it well, and pull the other end of the hose pipe all the way up the vase.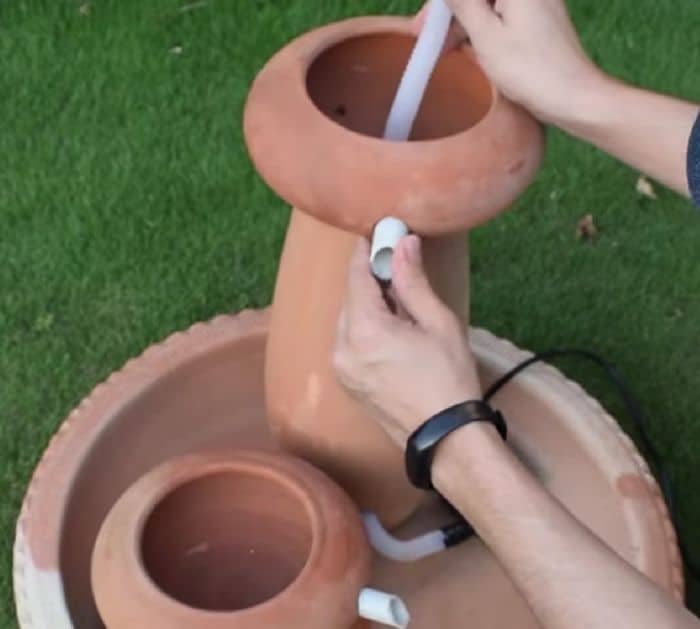 Step 3
Insert the end of the hose pipe through the hole at the bottom of a clay bowl, then place the bowl on top of the vase, and cut the extra pipe. Place the medium vase next to and in front of the large vase, then put another bowl on top, and repeat with the remaining vase and bowl. Make sure that all of the pipes are facing the right direction, then fill the saucer with river rocks, and start adding water. Turn on the pump and you're done!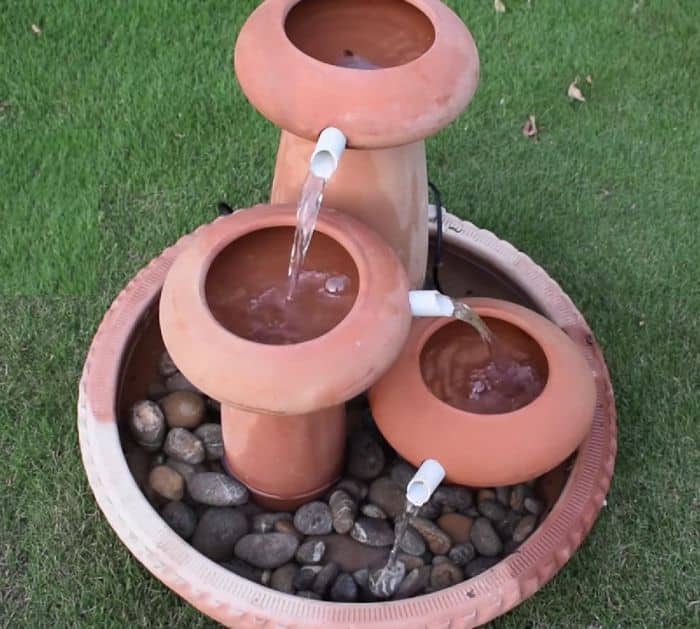 *All image credit belongs to DIY Stories via YouTube. Follow and subscribe to his channel for more!
Super Easy 3-Tier Terra Cotta Fountain Tutorial