Sunflowers are so vibrant, bright, and beautiful that you just can't get tired of looking at them. They are great subjects to draw, or use as decor, and they are also a good theme for quilt projects! Just like this pretty sunflower quilt block by Carol Thelen on YouTube, it's super easy and simple to piece together, and even beginners can perfect it on the first try. Learn how now by reading the step-by-step instructions down below, and while you're at it, watch the video tutorial, too.
Materials:
Yellow fabric
Orange fabric
Brown fabric
Green fabric
Background fabric
Marking pen, pencil, or chalk
Ruler
Needle and thread
Iron, for pressing
Sewing machine
Directions: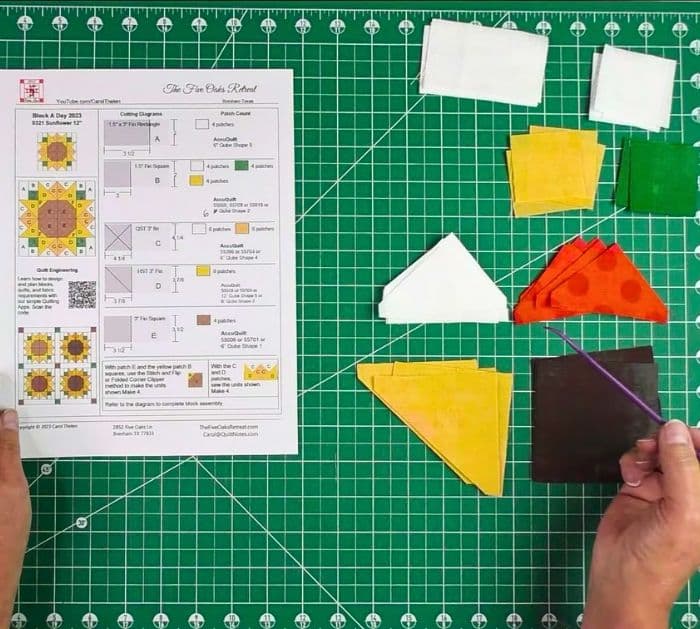 Cut the fabric pieces, then assemble the yellow and orange petal pieces along with the background triangles as instructed in the video, and sew the pieces together making sure to press them nicely. Repeat the same steps with the rest of the petal pieces and set these units aside, take the center fabric, then place a small yellow square on the corner with their right sides facing together, and then draw a diagonal line at the back of the yellow square from corner to corner. Stitch along the line, then trim off the excess and press it open. Piece the rest of the units, then lay them out as shown in the video, and place the green fabrics on the corner as well as the rest of the background pieces. Start stitching each row, then sew the rows to each other, and make sure to press them open every now and then.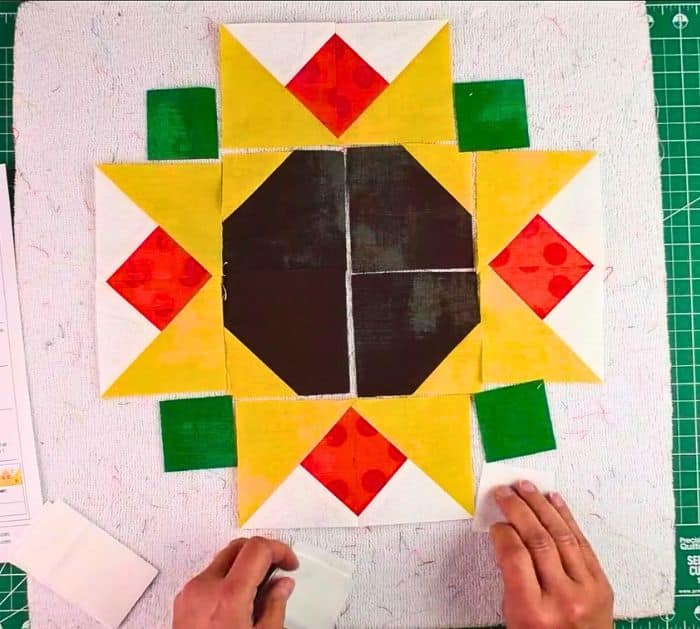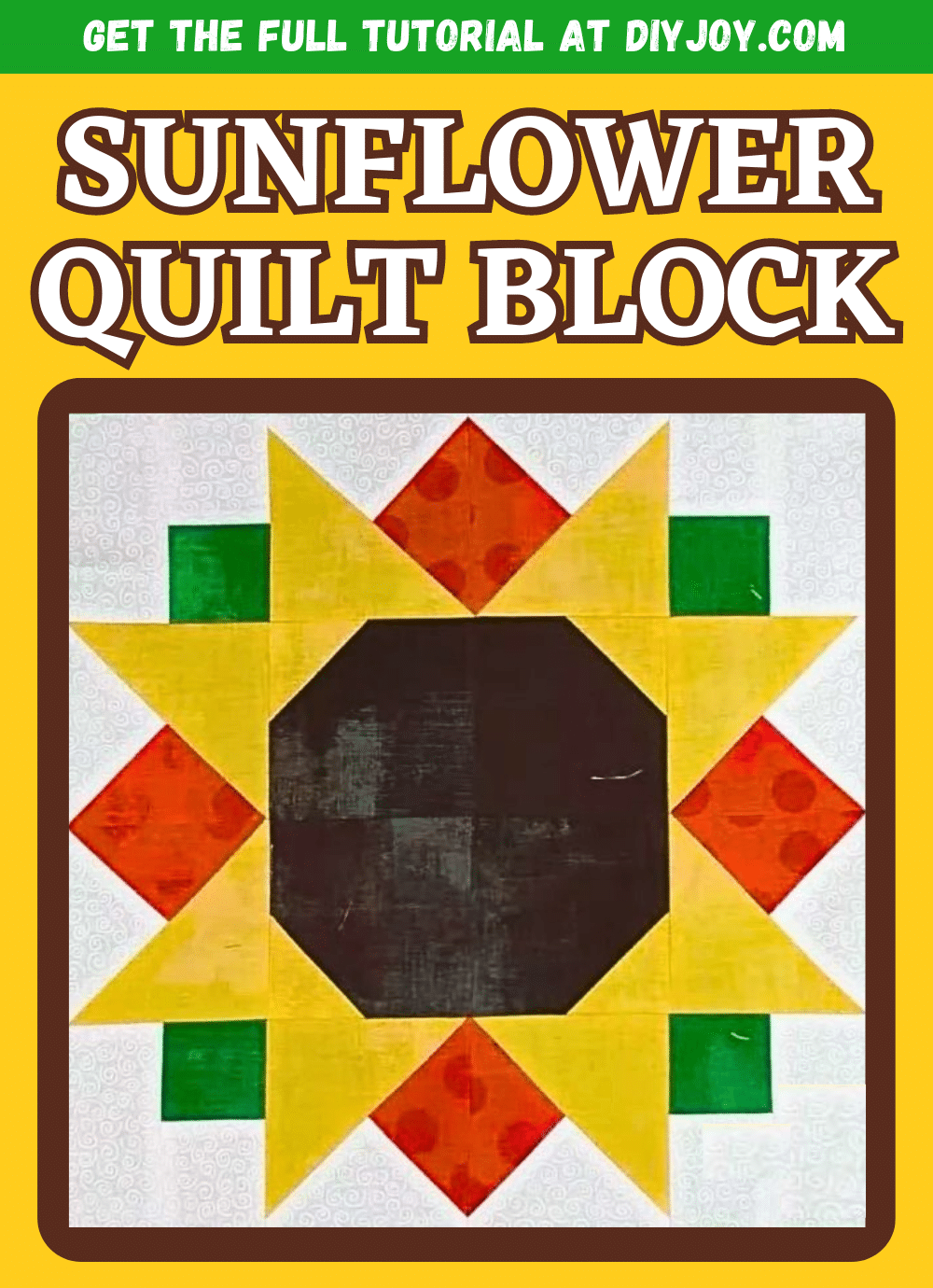 *Thanks to Carol Thelen via YouTube for all images used here. If you loved this quilt, then you'll surely love her other videos too, so give her channel a visit and subscribe!
Easy Sunflower Quilt Block Tutorial