Whether you're working at home or you simply need more desks in your kitchen, this project idea by Coral on YouTube will surely be of great help to you. Using only a few lumbers, you can make a desk that does not consume too much space but is very sturdy, and what makes this even better is that, when you don't need it anymore, you can just simply fold it and you'll get your space back. This is an easy project that you can do on your own but asking for a hand will definitely help finish this much faster.
Materials:
20″ x 30″ pine shop shelving
1″ x 4″ x 3″ pine lumber board
4 mini L-brackets
7 small hinges
1″ x 2″ x 4″ pine lumber boards
Wood screws
Tape measure
Marking pencil
Miter saw
Drill and drill bits
Wood stain or paint, optional
Directions:
Step 1
Measure the space where you want to position your desk, then cut the pieces that you'll need, and proceed to build the frame. In this video, she cut the 1x4x3 lumber into 36 inches long and the 1x2s into 14 inches long, if you're using the same measurement, then go ahead and drill the wood pieces together, and use a clamp to hold them in place. After installing the screws, attach the base to the frame, and then screw together the desktop and the base, and screw the hinges.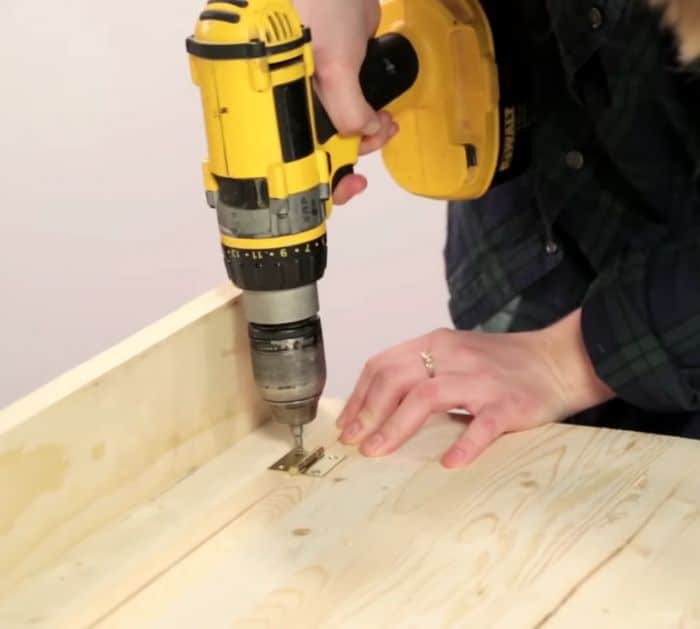 Step 2
To make the L-brackets, cut the edges of the 1×2 boards at a 45-degree angle, then pre-drill holes, and attach the screws. Attach the L-brackets to the desk, then add small braces underneath the desk, and add small brackets to make the desk more sturdy. Once done, you can stain or paint the desk, then attach it to the wall or leave it as is, and you're done!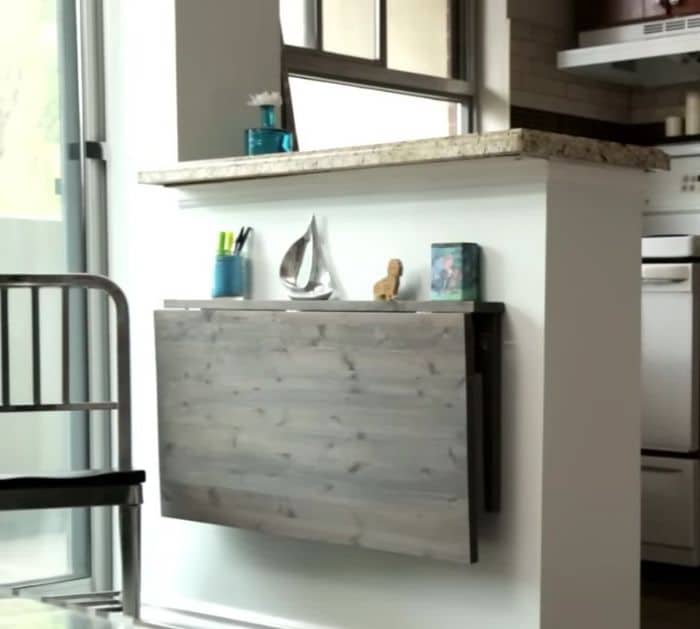 *These amazing images are all credited to Coral via YouTube. Check their other content and follow for more!
Easy Space-Saver Foldable Desk Tutorial