I've been quilting for a while now and along with that, my leftover fabrics have also piled up which then led me to look for easy quilt projects that I can try to lessen the fabric scraps. That's when I stumbled upon this video tutorial by Carol Thelen on YouTube and I got immediately excited to try it out! It looks super easy to make and doable even for beginners like me, you should check this out as well, I'm sure you'll love it, too.
Materials:
Low-volume print fabric
Accent fabric, different color, and print
Background fabric
Ruler
Marking pen, pencil, or chalk
Scissors or rotary cutter and a cutting mat
Needle and thread
Iron, for pressing
Sewing machine
Directions:
Step 1
Download and print the pattern, then choose the fabrics that you want to use, and cut them to size as instructed in the pattern. Lay out 4 accents on 4 corners and 1 at the center, then place 4 low-volume squares on each empty space and stitch them together per row making sure to press the seams open. Stitch the rows together, then press the seams open, and make another 9-patch unit before setting them both aside.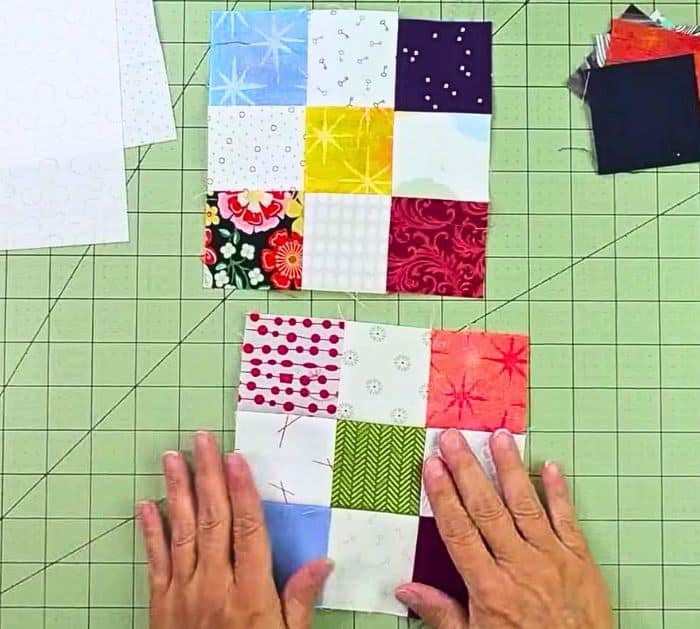 Step 2
Take a large background fabric, then place 1 accent square on each corner with their right sides facing, and pin them in place. Stitch the accent squares diagonally from corner to corner, then trim off the excess, flip the fabric open, and press the seams open. Make another snowball unit, then lay them out together with the 9-patch units alternating them, and start stitching them per row. Press the seams open, then stitch the rows together, and press the seams open.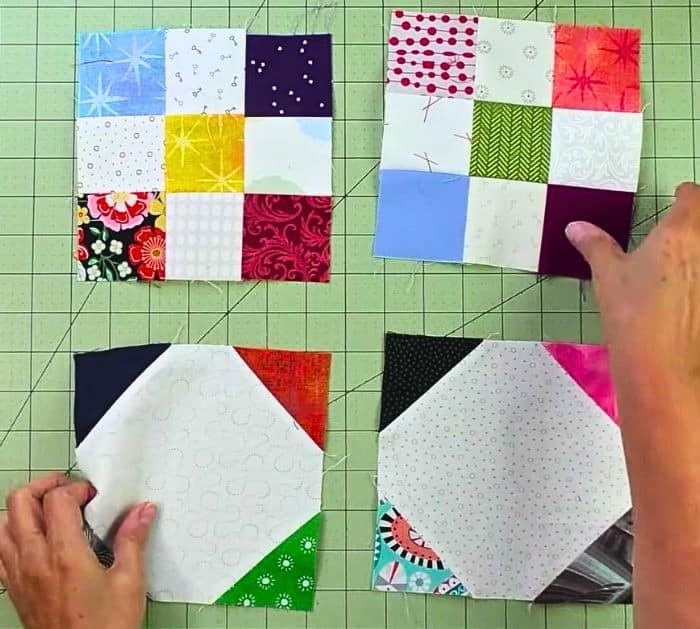 *All these images are credited to Carol Thelen via YouTube. Give her channel a visit and subscribe for more!
Beginner-Friendly Scrap Buster Quilt Block Tutorial