Bird quilt blocks are a joy to make and they work well for so many sewing projects. This quilt block by Carol Thelen on Youtube is one of my favorite video tutorials to follow because the instructions are very simple and easy to follow. Learn how to make this now by reading the instructions and watching the video tutorial, and then try making your own version at home!
Materials:
Red fabric
Green fabric
Gray fabric
Black fabric
Yellow fabric
Background fabric
Marking pen, pencil, or chalk
Ruler
Scissors or rotary cutter and a cutting mat
Needle and thread
Iron, for pressing
Sewing machine
Directions: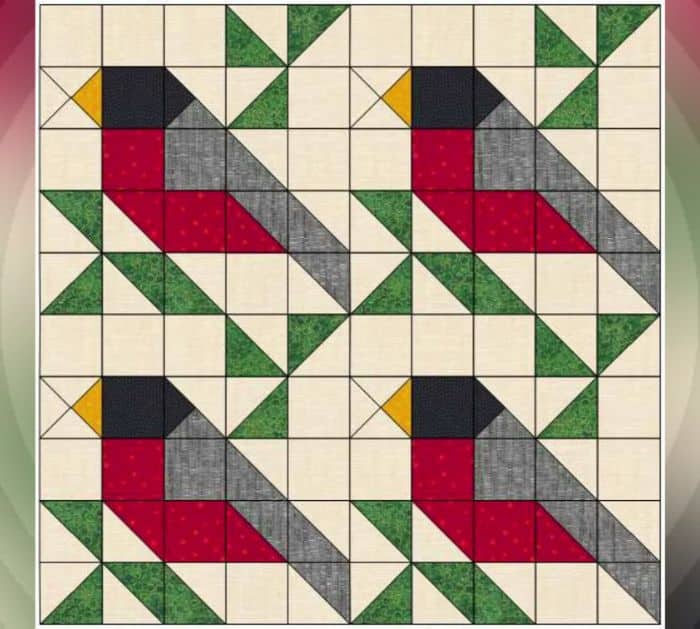 Pick the fabrics that you want to use and cut them to size, then lay the patch A triangles together as instructed in the pattern, and make sure that their right sides are facing and their edges are matching. Sew them together with ¼ inch seam allowance, then press them open, and cut off the nubs. Get the patch C pieces, then assemble them together as instructed in the diagram with their right sides facing and edges lined up, and stitch them with ¼ inch seam allowance. Press them open, then trim off the excess, and once done piecing all of the patches together, lay them out according to the diagram. Sew the pieces together per row, then sew the rows to each other, and press every now and then. Your quilt block is done, you can now make more, and make a full quilt!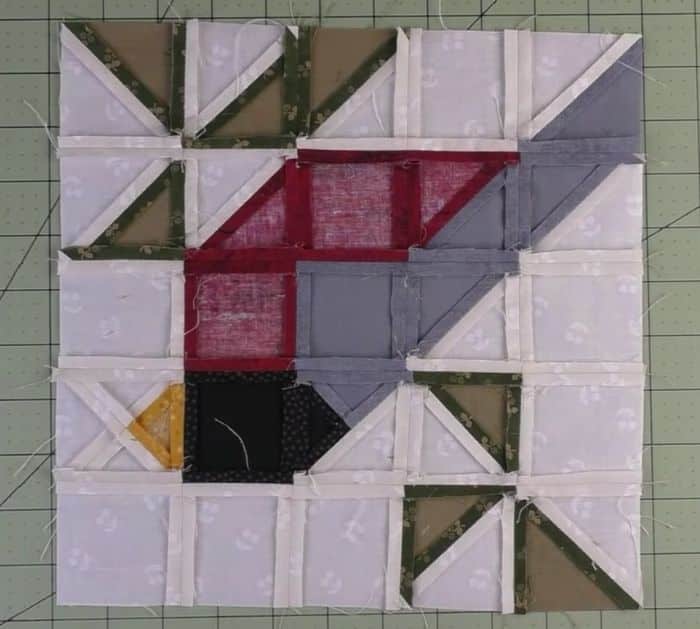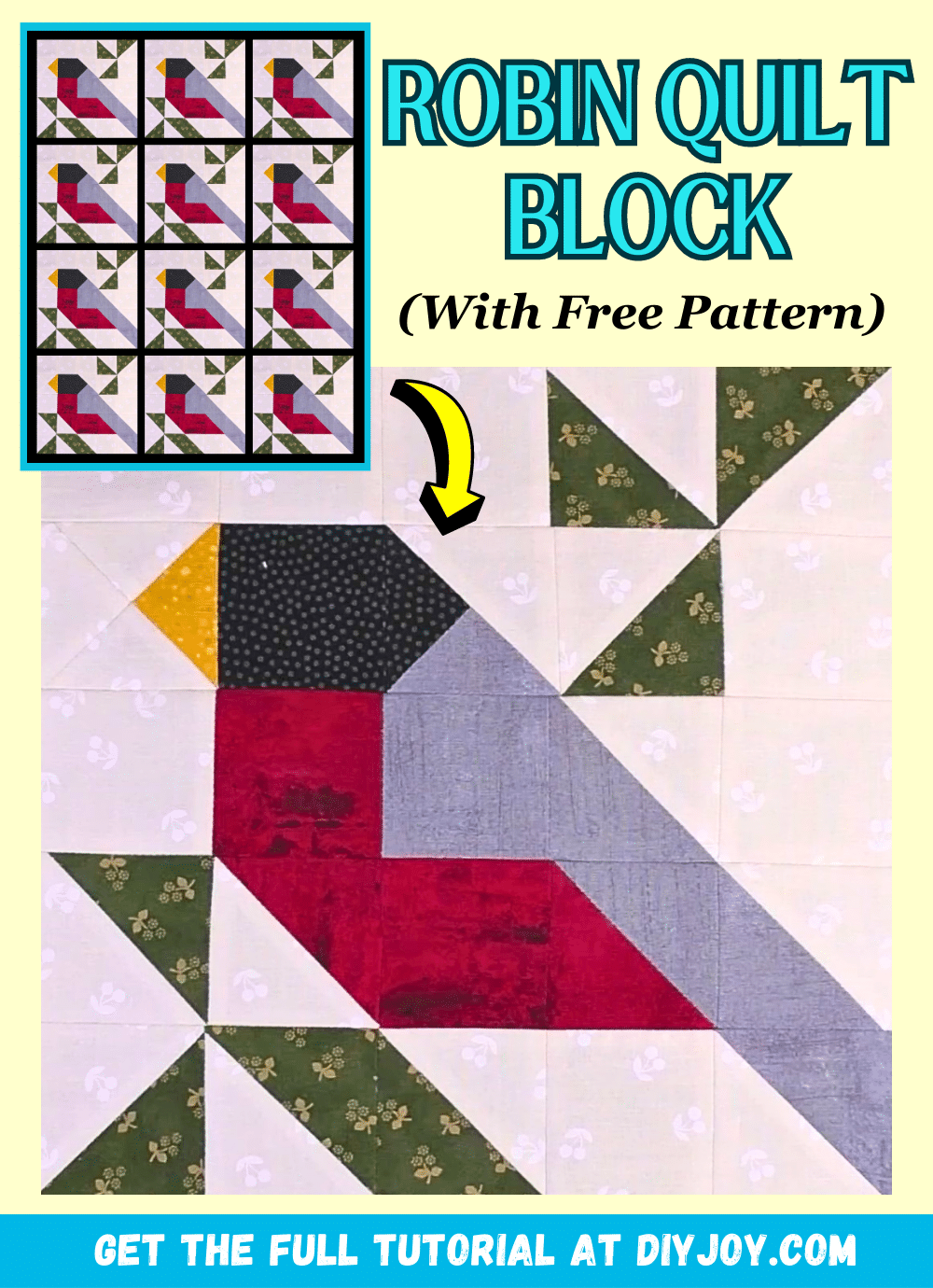 *Thanks to Carol Thelen via YouTube for all images used here. If you loved this quilt project, then you'll surely love her other videos too, so give her channel a visit and subscribe!
Easy-to-Make Robin Quilt Block (with Free Pattern)