A few weeks ago, while browsing the internet, I found this interesting video tutorial by Colbe Pease Woodworking on YouTube, and I was very impressed. I never thought that you can make a rustic and lovely coffee table out of an old wine barrel, but this project idea showed me otherwise. What I love about this idea even more is that you can put any object or decor pieces that you want inside the barrel table which made it even more amazing than it already is, I can think of a lot of themes to incorporate into this project. If you also want one of these for your house, then learn how to make this now, and give it a try!
Materials:
An old wine barrel
Grinder
Drill
Screws
Lumber
Glass sheet
Wood stain
Circular saw
Directions:
Step 1
Drill screws around the metal straps of the barrel to hold them firmly in place, then start cutting the barrel in half lengthwise and wrap a strap around it so that it doesn't fall off once it's cut. Next, cut a wooden disc in half making sure it's the same size as the barrel's top, then piece the base together, and prepare the stretcher as well as the legs.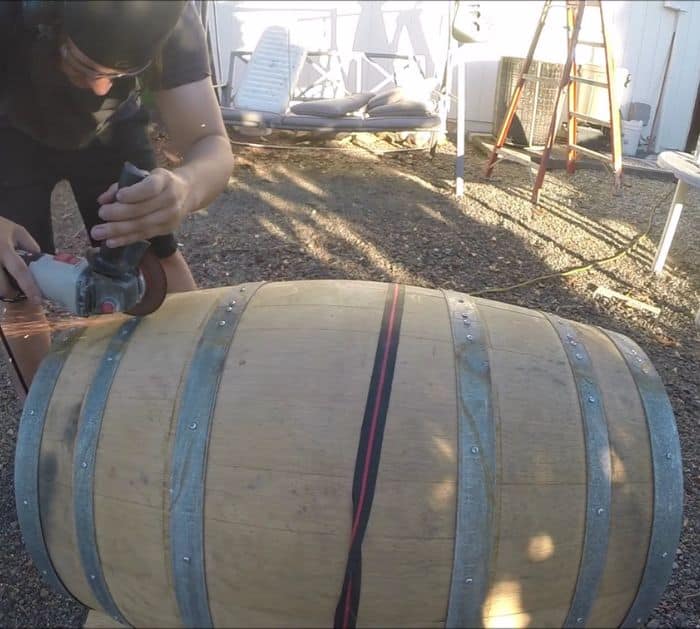 Step 2
Once done, stain the barrel and allow it to dry, then start building the pieces together, and secure them in place as shown in the video. Put some items or decor pieces that you want inside the barrel, then place the glass sheet on top, and secure it in place. You can now use your DIY coffee table. Enjoy!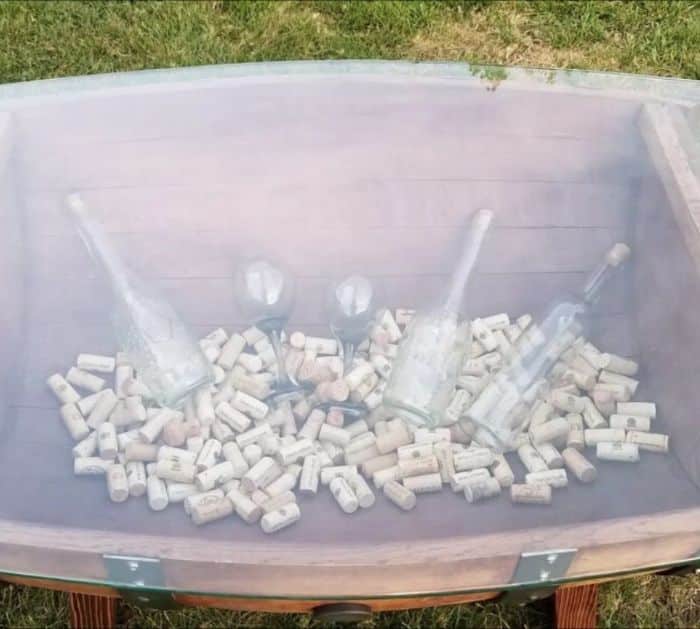 *Thanks to Colbe Pease Woodworking via YouTube for all images used here. If you loved this DIY project idea, then you'll surely love his other videos too, so give his channel a visit and subscribe!
How to Build a Repurposed DIY Wine Barrel Coffee Table