This pretty DIY fall-themed candle holder made out of a mason jar is the perfect centerpiece or decor for your house. You only need some maple leaves, a jute twine, and a sealer to make this. Light up a scented candle and display this in your bedroom or living room, or you can use it as a centerpiece, give it as a gift, or even sell it if you like. Whichever it is you decide on, you'll surely enjoy how simple and easy these candle holders are to make, plus, they're pretty inexpensive, too! Watch this video tutorial by Cottage Life on YouTube to learn how.
Materials:
Water-based sealer or Mod podge
Foam brush
Artificial maple leaves
Jute twine
Candle
Directions:
Step 1
The first thing that you have to do is to prepare the maple leaves that you will use, make sure to use the paper-thin ones, then place them in between heavy books, and press for a few days until completely flat. Next, using a foam brush, apply some water-based sealer or mod podge to the body of a mason jar, then place a pressed leaf on that area, and brush it over with more sealer or mod podge.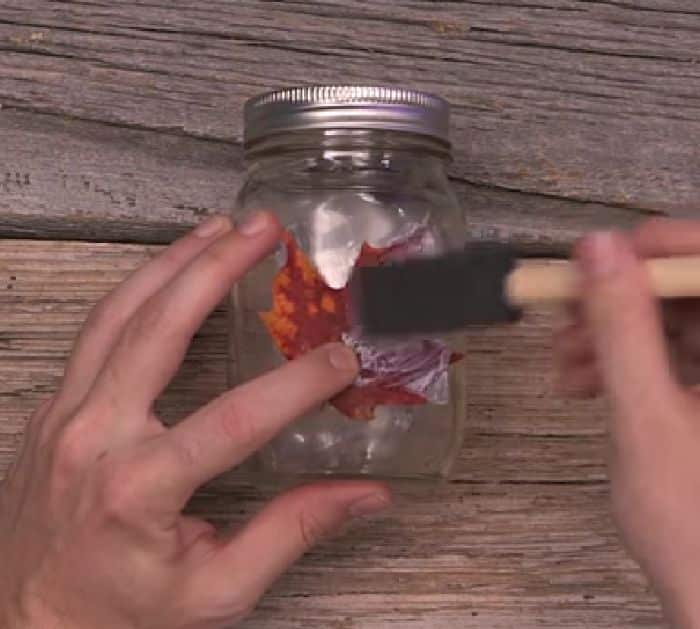 Step 2
Repeat this process with the rest of the leaves, then go all the way to the sides and the back until the body is completely covered to your preference, make sure to press the trapped air in the leaves using your fingers. Cut a piece of jute twine, then wrap it around the neck of the jar, and tie it into a ribbon. Light up a candle and place it inside the jar, using a scented candle is much better, and you're done!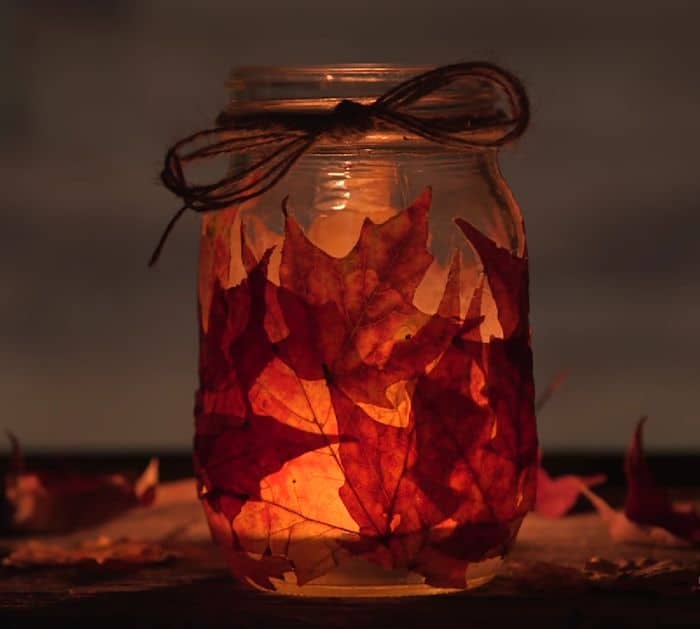 *Thanks to Cottage Life via YouTube for all images used here. If you loved this project idea, then you'll surely love their other videos too, so give their channel a visit and subscribe!
Super Easy DIY Fall Leaves Mason Jar Candleholder