The holiday season is fast approaching and when it comes to decorating the house, I always opt to put out a faux fireplace since I don't have a real one, plus, you don't need to commit to a permanent one because a faux version lets you store it away once the holiday season is over. You can paint it with whatever color you want so that it matches the overall color or vibe of your living room, and you can also put whatever decor you want and change it to the theme of the month, whether it's Fall, Halloween, Christmas, or even New Year. Learn how now with this video tutorial by Irene's DIY Addiction – Irene DIY life diaries on YouTube.
Materials:
Insulation foam board
Foam crown molding
Narrow trim molding
Corrugated cardboard
Putty
Wooden board, vinyl flooring, or cardboard
Paint
Paintbrush
Hot glue gun and glue sticks
Scissors
Cutter or X-Acto knife
Pencil
Directions:
Step 1
Download the plans and refer to them when you start cutting your board pieces to size, then start putting the firebox parts together with hot glue, and proceed to piece together the columns, upper part, and bottom part as well. Attach the base of the columns, then adhere the foam crown molding nicely on the edges of the upper part, and attach the narrow trim on the edges of the bottom part for a more finished look.
Step 2
Attach the columns, upper part, and bottom part of the fireplace together, then cut the cardboard into brick pieces, and curve each corner nicely. Press and flatten the edges, then mark the firebox, and attach the bricks spacing them evenly as shown in the video. Apply the putty in between the seams, then rub them on the cardboard lightly to add some texture, and smear some all over the fireplace itself.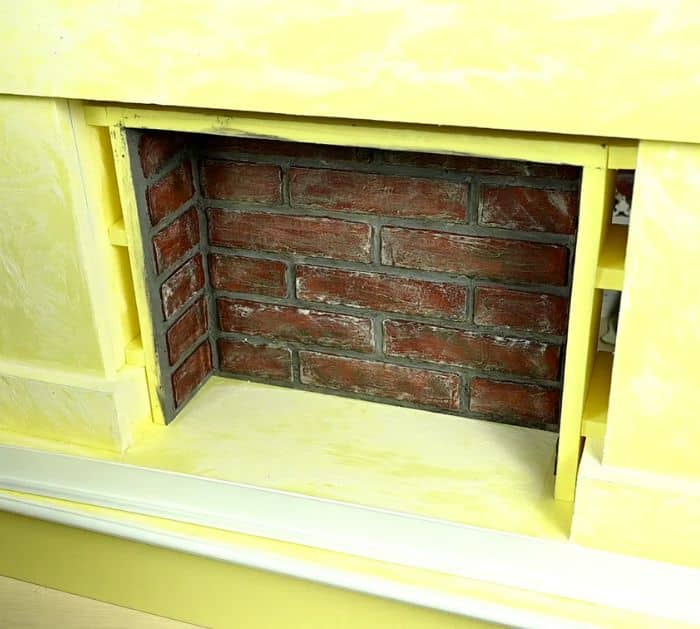 Step 3
Allow the putty to dry, then paint the firebox as you please, and attach the firebox to the fireplace. Adhere the molding around the edges of the firebox, then attach the wooden board or cardboard on top of the upper part making sure to adhere thin pieces around the edges as well, and add some putty on the crevices. Once dried, apply any color of paint you prefer, then place the fireplace where you want it to be, and start decorating it.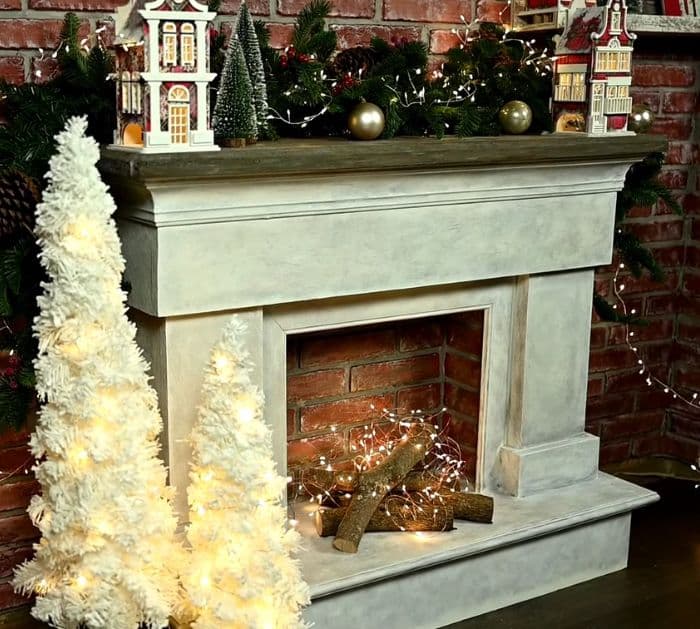 *All image credit belongs to Irene's DIY Addiction – Irene DIY life diaries via YouTube. Follow and subscribe to her channel for more!
How to Make a Realistic DIY Faux Fireplace