Whenever I have time or I'm done with work or some chores, I always make sure to continue unfinished quilts or try out some new pattern, and recently, I have been trying to make quilts that are a bit more challenging than the previous one. One of my favorite projects is this quilt by Jordan Fabrics on YouTube because I can use fun colors and patterns of fabric, plus the process of putting them together was challenging and satisfying at the same time. If you'd like to give this quilt a try as well, then check out this video tutorial, and start this project now!
Materials:
1 yard each of 9 fabrics (3 blues, 5 light prints, and 1 orange accent)
1 yard of fabric, for the outside border
¾ yard of binding fabric
7 yards of backing fabric
Marking pen, pencil, or chalk
Scissors or rotary cutter and a cutting mat
Ruler
Iron, for pressing
Sewing machine
Directions:
Step 1
Cut each fabric into 13 strips 2½ inches wide, then choose one strip from each fabric, and lay them out as shown in the diagram. Sew them together along the long edges, then finger press them with the seam allowance going toward the right, and keep on adding strips until all 9 are sewn together in a unit making sure to check the diagram every now and then. Give them a good press as you go with the seam allowance going in alternate directions each time, then steam press the strip unit flatly, fold it in half, and then stitch to create a long strip tube. Repeat the same process until you have a total of 13 strip tubes, then sub-cut them, and remove the stitching of the 1-inch strip unit.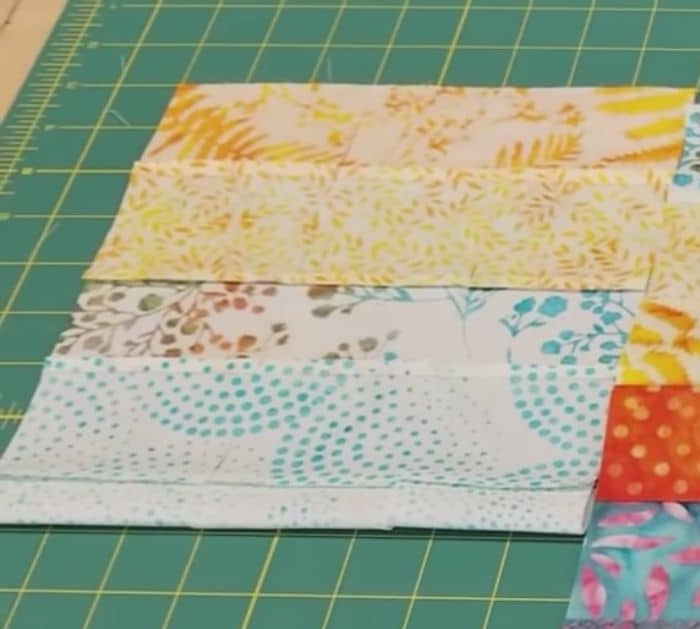 Step 2
Rotate the 1½-inch strips so that the accent print is moved up one position and take out the stitching to open the tube strips. Continue this step to create all of the strips that are required in the diagram, then stitch all of the strips together, and finger-press the seams towards the right. Continue the same process to the rest of the pieces until you have 12 blocks, then make 8 more blocks but this time press the seam allowances toward the left, and then steam press all of them flatly. Lay the blocks out into 5 rows with 4 units each as shown in the diagram, then add one 3-inch strip unit to the right side of each row, and sew them together. Now, add the border on all sides, then quilt, and bind however you like.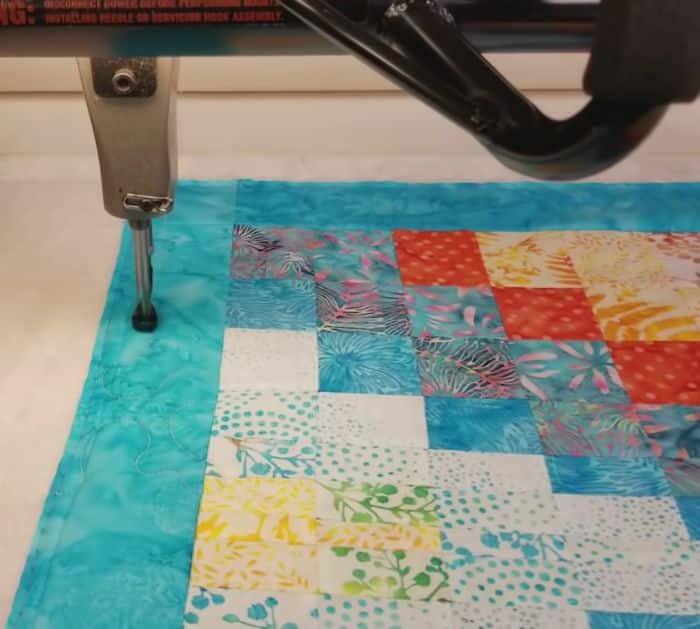 *All image credit belongs to Jordan Fabrics via YouTube. Follow and subscribe to her channel for more!
Donna's Super Simple Bargello Quilt (with Free Pattern)