This quilt project by Sew Yeah on YouTube is surprisingly very easy to make and even beginners will look like professionals when they try this. It's super simple to put together and you'll only be needing 1 jelly roll to make the blocks or rather triangles. If you want to learn how, then read the instructions down below, and watch the video tutorial for more details.
Materials:
1 jelly roll or 40 strips @ 2½ inches
3¼ yards of background fabric
Batting fabric, optional
Backing fabric, optional
Large 60° triangle, at least 12½ inches
Scissors or rotary cutter and a cutting mat
Iron, for pressing
Sewing machine
Directions:
Step 1
Open up your jelly roll, then separate them into sets with 3 strips each, and sew each set together with a ¼" seam allowance. Give them a nice press, then use your triangle ruler to cut each set into 6½ triangles, you should have a total of 96 triangles when you're done. Lay the triangle pieces so that it creates a larger triangle making sure not to put the same pattern of triangles next to each other.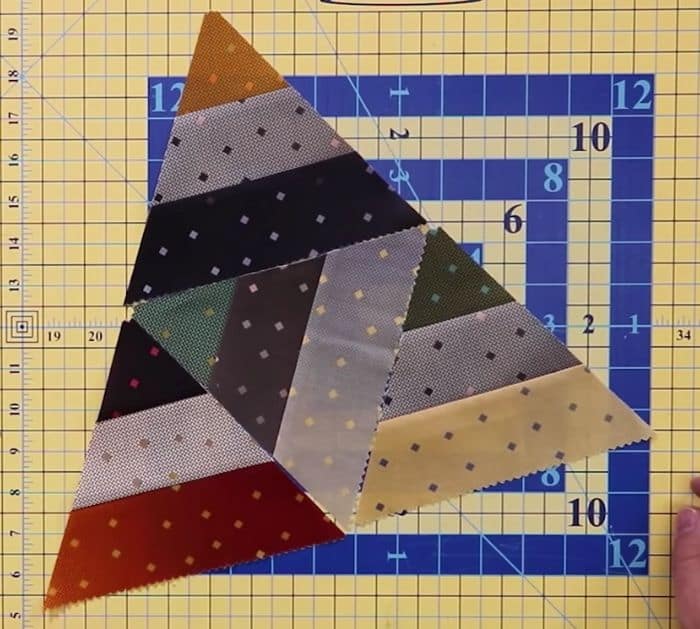 Step 2
Now, start sewing the triangles together with a ¼" seam allowance, then repeat with the rest of the triangles, and then cut 36 large triangles from your background fabric making sure it's the same size as the large triangle you pieced together. Assemble your rows as shown in the video, then sew them together in a row, and proceed to sew the rows together. Finish the project by sewing the backing, batting, and binding fabric, then quilt the whole piece as desired, and you're done!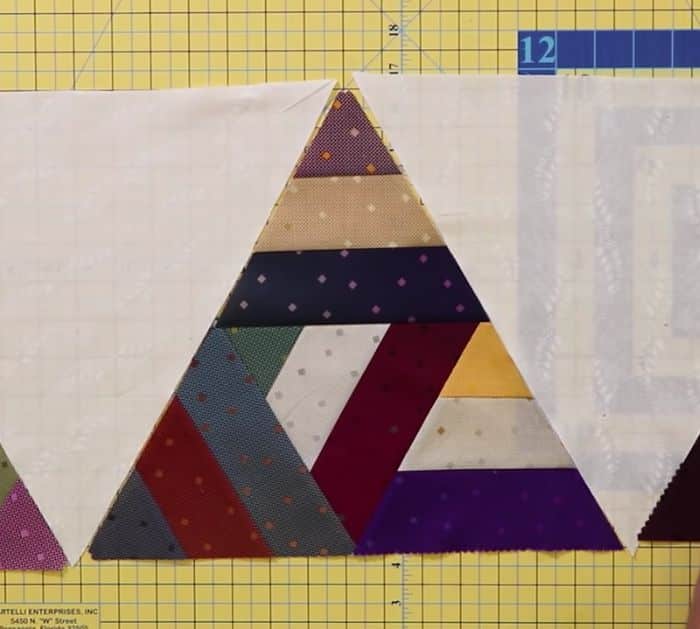 *Thanks to Sew Yeah via YouTube for all images used here. If you loved this tutorial, then you'll surely love his other videos too, so give his channel a visit and subscribe!
Beginner-Friendly Pharaoh's Quilt Block In 10 Minutes