This refreshing and creamy dessert recipe by Full Kitchen on YouTube is so good that one bite won't be enough. Serve this to your family or friends and they will surely thank you, they might even ask you to make this more often. Learn how to make this now and expect clean plates because it's so delicious that it will be gone in just a few minutes.
Ingredients:
Crust
2½ cups of graham crackers, crushed, divided
½ cup of butter, melted
Filling
4 ounces of cream cheese, softened
½ cup or 1 stick of butter, softened
2 cups of powdered sugar
20 ounces of crushed pineapple can, drained
8 ounces of cool whipped toppings, thawed
Directions:
Step 1: Crust
Place the graham crackers in a Ziploc bag and crush them with a rolling pin, or crush them in a blender instead. Melt the butter in the microwave, then add it to a large mixing bowl along with the crushed graham crackers, and stir them together until incorporated. Add about 2 cups of graham cracker mixture to the bottom of an 8×8-inch baking pan, then spread it evenly, and press firmly. Place it in a preheated oven at 350°F, then bake it for about 10 minutes, and let it cool down completely.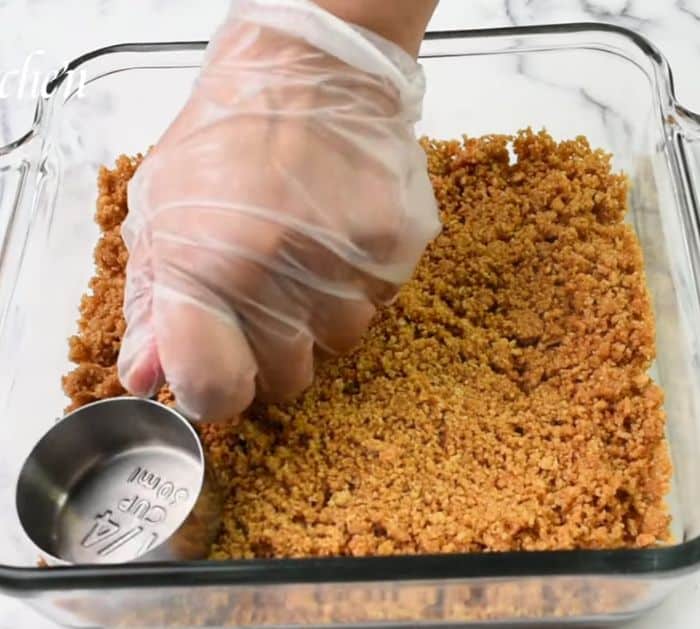 Step 2: Filling
Beat together the cream cheese and butter with an electric hand mixer or in a stand mixer until smooth and creamy, then slowly add the powdered sugar while mixing continuously over low speed until well combined. Add 2 tablespoons of drained crushed pineapple to the mixture, then give them a good stir to incorporate, and spread everything over the cooled crust evenly.
In a separate bowl, add the whipped cream topping and the remaining drained crushed pineapple, then mix them together until combined, and spread it over the cream cheese mixture smoothly. Sprinkle the reserved graham cracker crumbs all over the top, then cover it with plastic wrap, and place it in the refrigerator to chill for at least 4 hours. Serve and enjoy!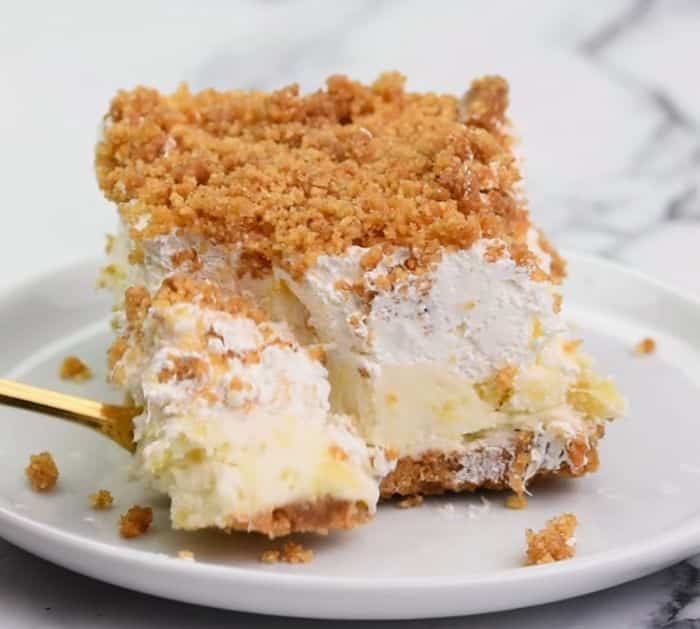 *All image credit belongs to Full Kitchen via YouTube. Follow and subscribe to her channel for more!
Easy 5-Ingredient Pineapple Dream Dessert Recipe