This lovely quilt project by Jordan Fabrics on YouTube is so fun and challenging to make, but is super worth the effort! The finished product looks incredibly amazing and the pattern of the quilt is such a treat to the eyes. You should definitely try this out for your next quilting session and you'll love it for sure. You can also give this as a gift or sell it, too.
Materials:
Layer cake
Light print fabric
Dark print fabric
White or background fabric
Border fabric
Binding fabric
Backing fabric
Needle and thread
Scissors or rotary cutter and a cutting mat
Ruler
Marking pen, pencil, or chalk
Iron, for pressing
Sewing machine
Directions:
Step 1
Cut the fabric to size, then draw a line on the small white square diagonally, and place one on each corner of the large print square. Sew them along the line, then cut them ¼ inch away from the stitching line, and press them open. Repeat it with the rest of the fabric, then grab the small print squares, accent squares, and small white squares, and lay them out as shown in the video.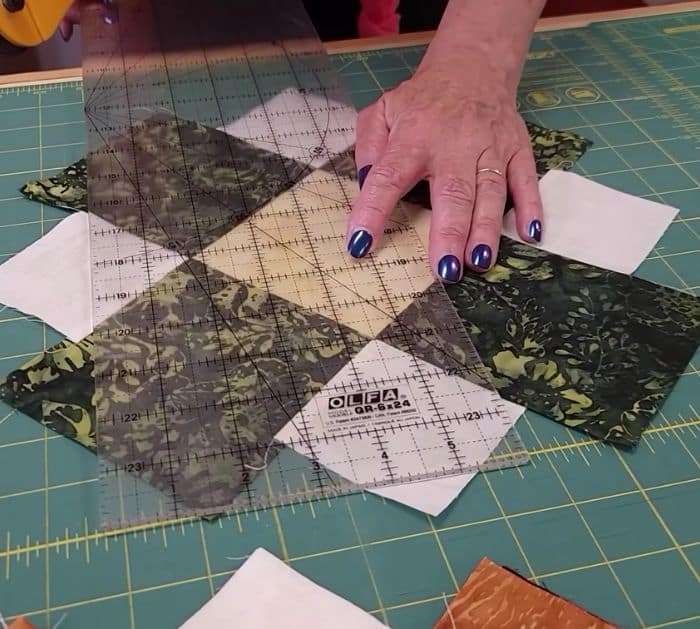 Step 2
Sew them together, then repeat with the rest of the pieces, and cut them to size. Piece the rest of the fabrics into block units, then lay them out and assemble them according to the pattern, and start sewing them per row. Once done sewing each row, start sewing the rows to each other, and finish the quilt however you want.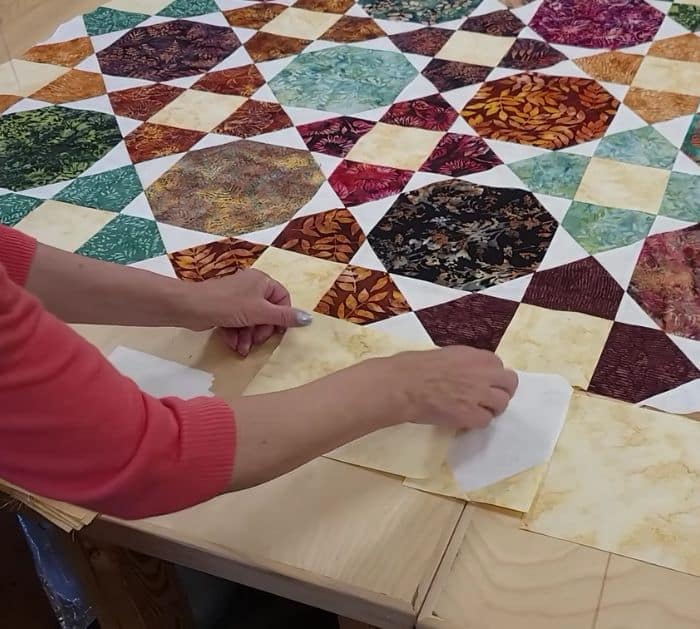 *Thanks to Jordan Fabrics via YouTube for all images used here. If you loved this quilt, then you'll surely love her other videos too, so give her channel a visit and subscribe!
Donna's Fancy Picket Quilt Tutorial