Here's a fun and lovely quilt for beginners that is perfect for the spring season, but even if it's not spring, you can still make this quilt easily! Simply watch this video tutorial by Jacque Russell Creates on YouTube to learn how, then give it a try, and show off the results by hanging it on your wall or using the same technique to create whatever type of quilt project you want.
Materials:
Background fabric
Fabric, for the petals
Fabric, for the applique
Sashing fabric
Border fabric
Binding fabric
Heat N Bond Lite paper-backed fusible web
Scissors
Marking pen or pencil
Scissors or rotary cutter and a cutting mat
Iron, for pressing
Sewing machine
Directions:
Step 1
Prepare the fabric pieces according to the pattern requirements, then sew them together, and press flatly. Build your tulip block, then take a short sashing piece, lay it on top of one side of the block with their right sides facing, and sew it down one side. Open the fabric, then lay another block on top with their right sides together, and sew it down.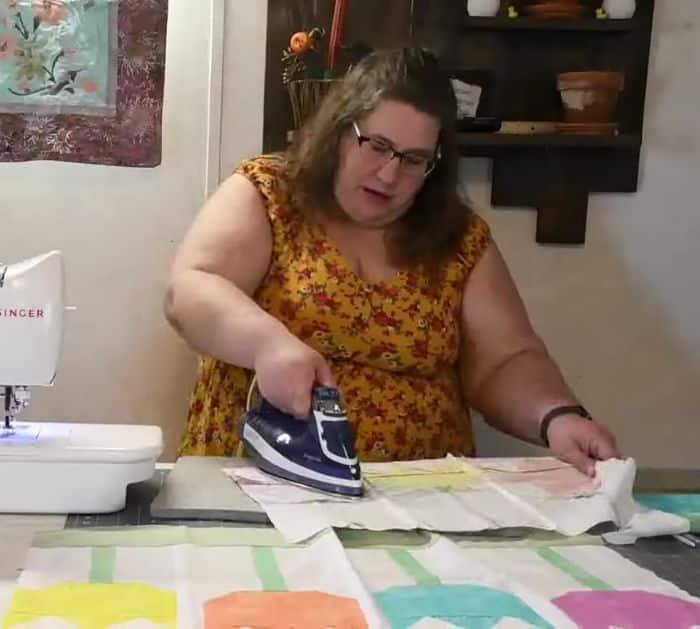 Step 2
Give it a good press, then continue to piece the blocks together, and press every now and then. Now, add the borders, then fuse the applique pieces making sure to press them in between a wax or parchment paper, and trace the template on top before cutting them out nicely. Stitch the shape around the edges, then quilt it however you want, and you're done!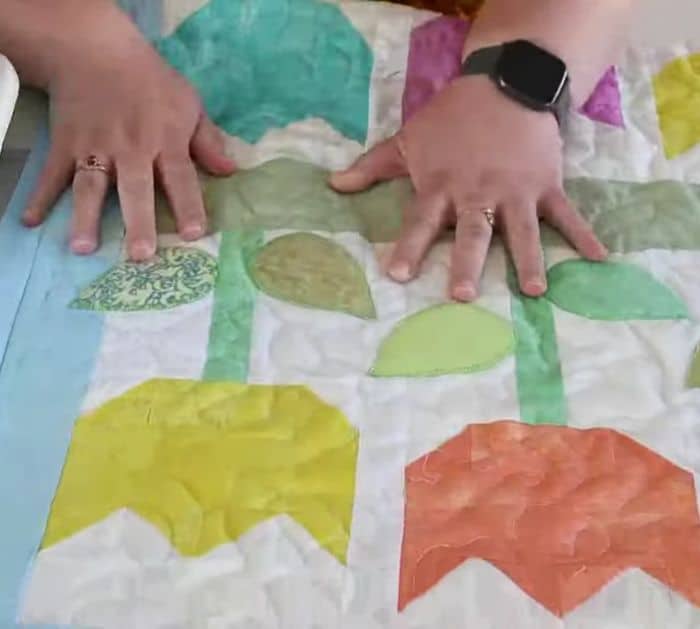 *Thanks to Jacque Russell Creates via YouTube for all images used here. If you loved this quilt project, then you'll surely love her other video tutorials too, so give her channel a visit and subscribe!
Beginner-Friendly Mini Spring Quilt Tutorial