This adorable mini churn dash quilt block by Carol Thelen on YouTube is super simple to make and only requires a background and an accent fabric. You can play with the colors and patterns of fabric for this block as you want, plus, you can finish a single block within just a few minutes.
Materials:
Background fabric
Accent fabric
Marking pen, pencil, or chalk
Ruler
Scissors or rotary cutter and a cutting mat
Needle and thread
Iron, for pressing
Sewing machine
Directions:
Step 1
Cut the fabric to size as required in the pattern, then 2 background fabric squares and 2 accent fabric squares, and lay the background on top of the accent with their right sides facing and edges matching. Draw a diagonal line on the wrong side of the lighter fabric from corner to corner, then stitch on both sides of the line with an ¼ inch seam allowance, and cut in half along the marked line. Press the seams open, then cut off the nubs, and set the half-square triangles aside.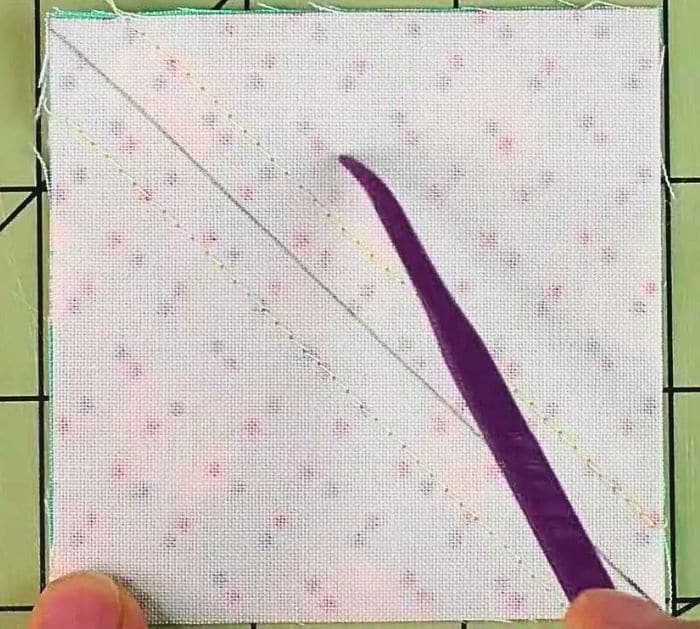 Step 2
Take the fabric rectangles, then pair the background and accent together, and layer them with their right sides facing and edges lined up. Stitch them together, then press the seams open, and start laying all of the pieces together to form the block making sure to refer to the diagram. Now, start stitching them per row, then stitch the rows to each other, and make sure to press the seams open as you go.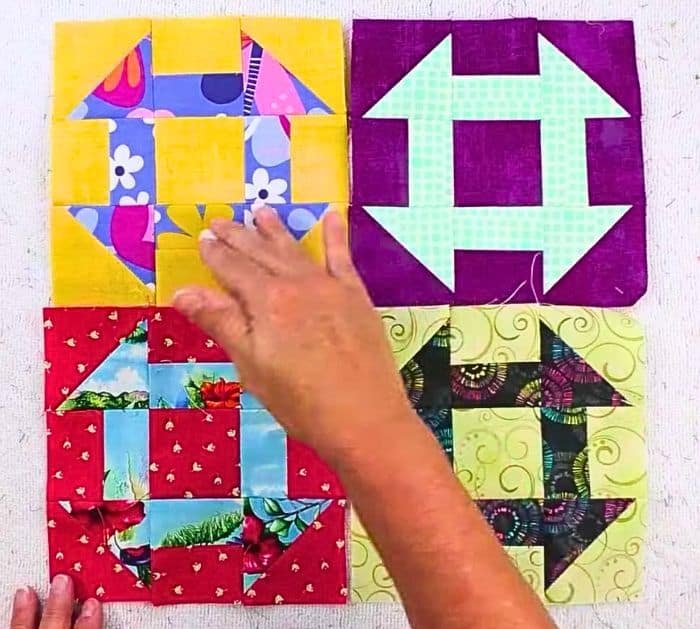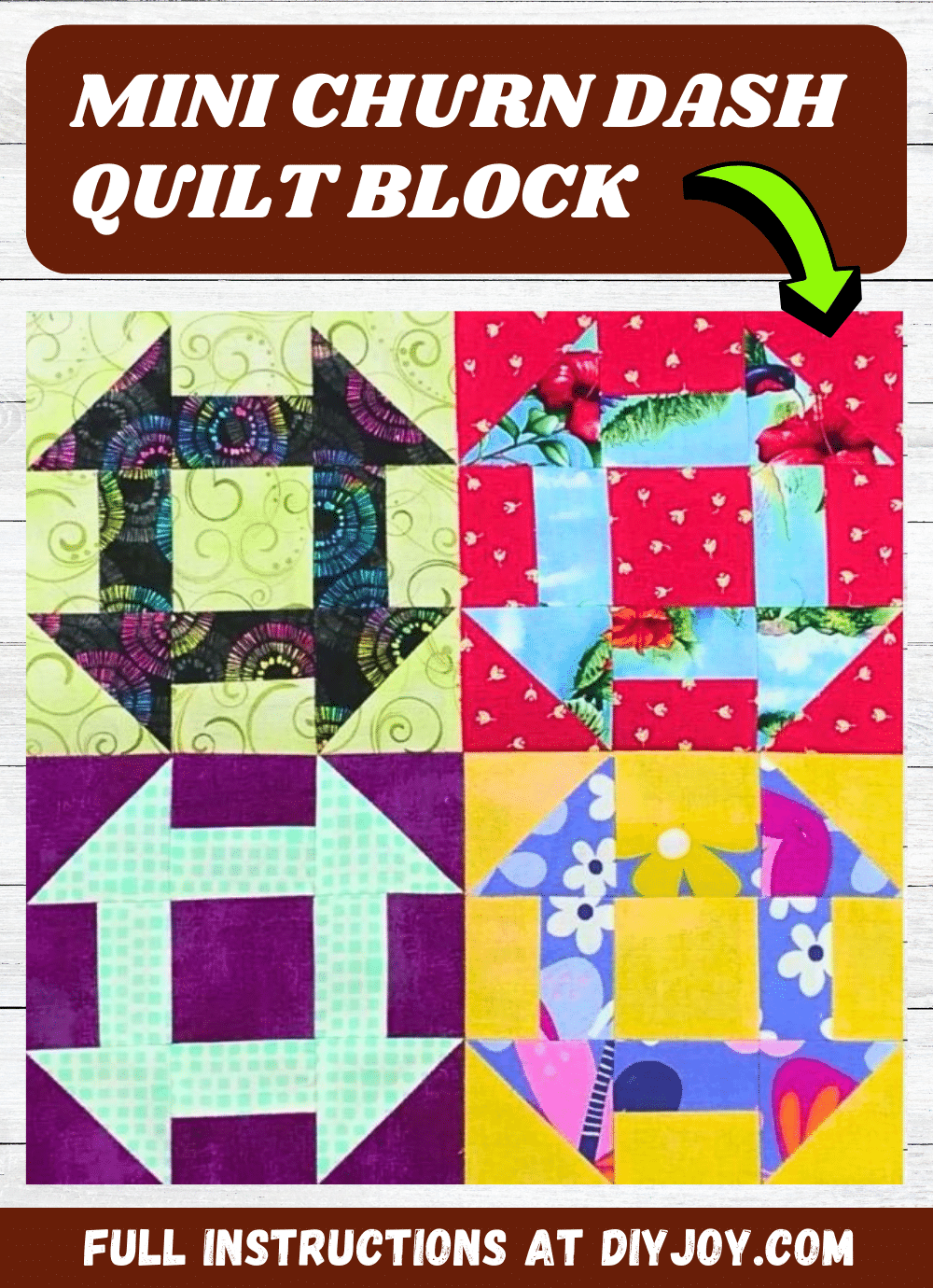 *Thanks to Carol Thelen via YouTube for all the images used here. If you love this quilt, then you'll surely love her other videos too, so give her channel a visit and subscribe!
How to Make a Mini Churn Dash Quilt Block