This beautiful quilted table runner by Jordan Fabrics on YouTube is adorned with appliqued leaves and uses lovely fall-themed colors! You can also use any color fabric that you want so that you can create different kinds of table runners that could fit all seasons.
Materials:
10 fat quarters or quarter yards
Heat 'n Bond Lite Adhesive Iron-On Fusible, or your favorite fusible webbing
24″ x 48″ of batting
Fray check, optional
Marking pen or pencil
Scissors or rotary cutter and a cutting mat
Needle and thread
Iron, for pressing
Sewing machine
Directions:
Step 1
From 10 fat quarters, choose 5 contrasting colors for the background and use the remaining 5 for the applique, then iron and steam press them until they are very flat. Cut each fat quarter into 2 8-inch squares for the applique backgrounds. Cut 10 pieces of fusible webbing into 8-inch squares, then place a piece on top of the leaves and stem pattern, and trace the shape. Repeat this process with the remaining fusible, then cut them all out, you should have a total of 3 leaves and 1 stem for each block. Figure out which fabrics for the applique would you match with your background, then iron the fusible cutout, and cut along the drawn lines before peeling off the paper backing.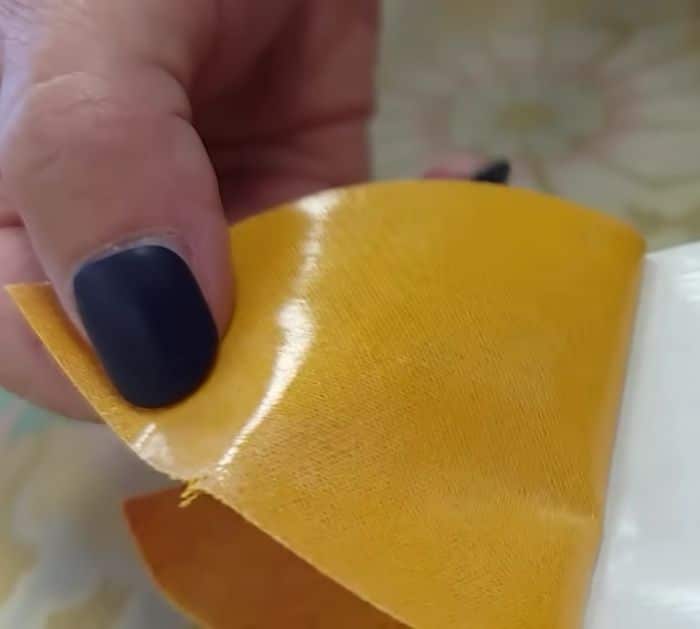 Step 2
Place the leaves and stem onto the background moving each leaf slightly to make them a bit different from each other, then fuse the applique, and start stitching. Place a piece of paper under each block to stabilize the applique stitching and use a contrasting thread color. Use satin or very tight zig-zag stitch around the edges of the applique, then add the leaf veins using a slightly smaller stitch width, and add a tiny drop of fray check on each spot where the stitching stopped to keep it from coming undone. Trim all the excess threads from the top and bottom, then remove the paper at the back, and repeat this for the rest of the blocks. Once all 10 blocks are done, lay them out in a 2×5 setting, then stitch them together, and finish it by adding the border, backing, and binding. Watch the video tutorial for more details.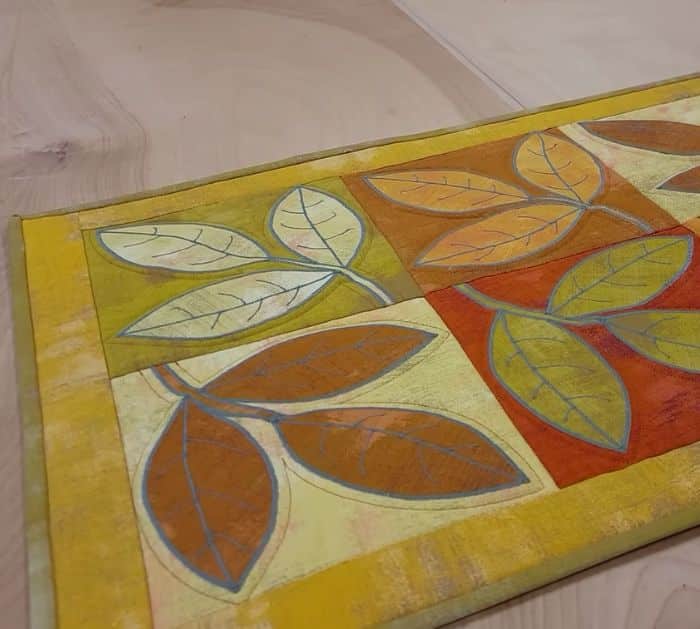 *All image credit belongs to Jordan Fabrics via YouTube. Follow and subscribe to her channel for more!
Lovely Leaf Applique Table Runner Quilt Tutorial