As a beginner, I always like making quilts with jelly rolls, and one of my favorite patterns is this jellyroll slice quilt from Fat Quarter Shop on Youtube. It's one of the first patterns I've learned, and it's still a personal fave of mine. It's a go-to pattern whenever I need a quick quilt for gifting. It's super easy, and the pattern is just gorgeous. Learn the step-by-step instructions by watching the video tutorial below.
Materials:
one jelly roll or 17 – 2 1/2 x WOF strips
7/8 tard background fabric
1/2 yard binding
2 3/4 yards backing
(click here for the free pattern)
Cutting:
Set aside fourteen 2 1/2″ strips (fabric A)
Cut three 2 1/2″ strips into:
24 – 2 1/2″ x 4 1/2″ rectangles (fabric B)
Cut background fabric into:
10 – 2 1/2″ strips, subcut into:
26 – 2 1/2″ x 8 1/2″ rectangles (fabric C)
48 – 2 1/2″ squares (fabric D)
Cut binding fabric into:
5 – 2/1″ x WOF strips (fabric E)
Directions:
Step 1
Make two stacks of 17. The first stack is for the quilt while the second is for your future projects. Next, start by sewing four strip sets together (fabric A), then press open. Make two of these. Now, cut each of these strip sets into seven 4 1/2″ x 8 1/2″ rectangles. After this, take your four-piece units and add two fabric C rectangles on both sides and press toward fabric C. Make thirteen of these.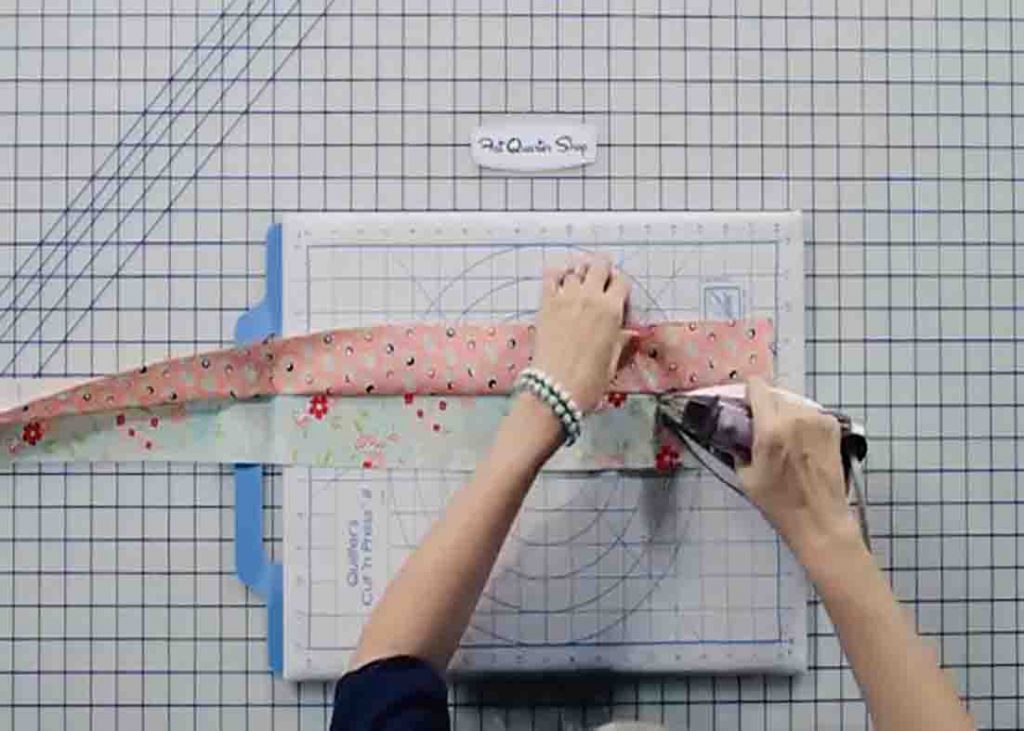 Step 2
Next, add two fabric D squares to a fabric B rectangle. Make 24 slice units. Now, make some more strip sets by sewing two together and make three two-piece strip sets. After this, cut the two-piece strip set into four 4 1/2″ x 8 1/2″ rectangles. Cut the remainder of the strips to make 12. Assemble two slice units and one two-piece unit. Make 12 slice blocks. Now, assemble your quilt center. Make three rows and two rows like in the picture below and just alternate your blocks.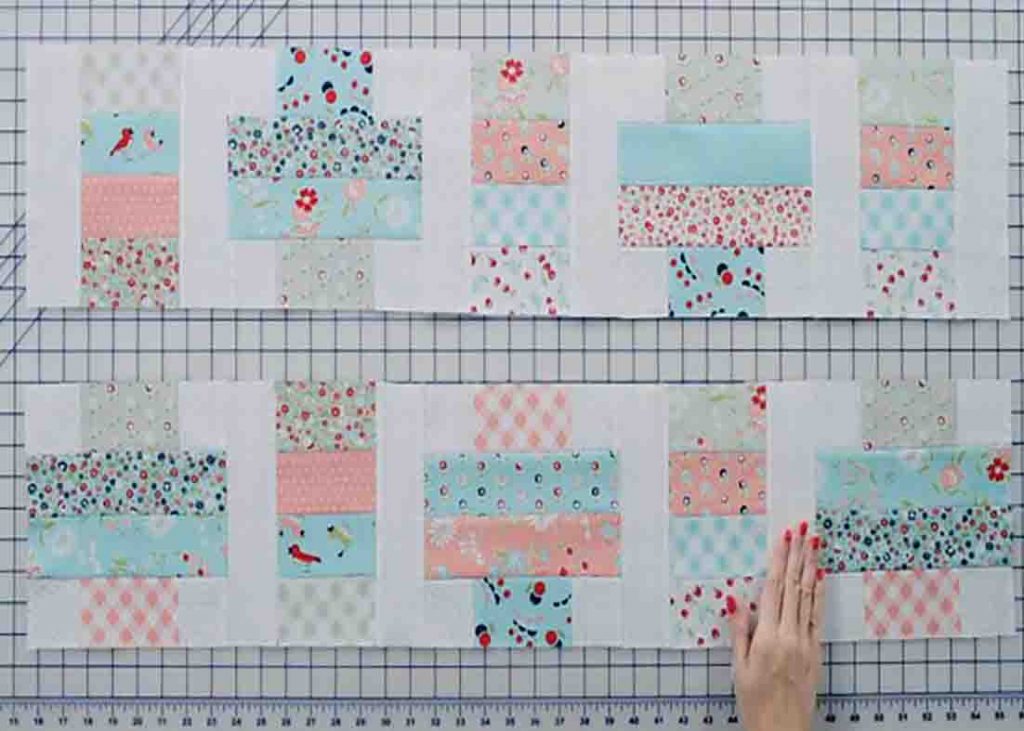 Easy Jelly Roll Slice Quilt Tutorial