If you want to put your quilting skills to the test, then this project by Patchwork Fácil on YouTube is the perfect piece to practice on. Beginners might think that this is difficult to make and is consist of complicated steps, but you'll be surprised when you see just how easy and simple it is to put together.
Materials:
4 different colors of fabric
Marking pencil or chalk
Ruler
Scissors or rotary cutter and a cutting mat
Needle and thread
Iron, for pressing
Sewing machine
Directions:
Step 1
Grab one fabric, then fold it in half before marking a vertical line in the middle at 11 inches, and draw a horizontal line at the bottom at 5½ inches on each side. Connect the top of the vertical line on each end of the line at the bottom to make an 11 by 11 inches triangle, and cut it off nicely. Stack the remaining fabrics that you're going to use, then place the triangle fabric on top, and cut them out nicely following the shape. Take the template fabric off, then grab another triangle stack them together nicely, and cut in half along the vertical line.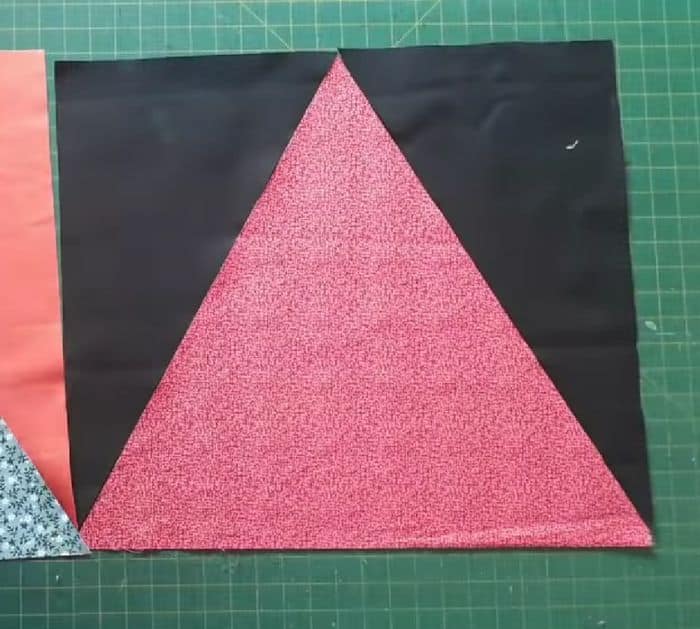 Step 2
Place a whole triangle in the center, then put half a triangle on each side to make a square, and sew them together. Repeat the process with the other whole triangle and half triangles, then give them a nice press, and then cut them into 1½-inch strips. Combine the strips together making sure that their shapes are still in order as shown in the video, then start stitching them together piece by piece, trim the edges to straighten, and press them nicely.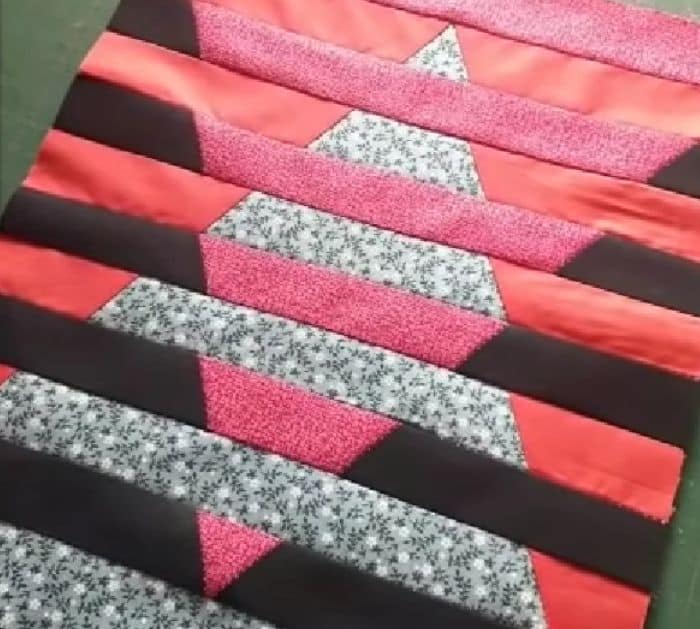 *These amazing images are all credited to Patchwork Fácil via YouTube. Check her other content and follow for more!
Beginner-Friendly Intersection Quilt Block Tutorial