This sewing project idea by Tamara's Joy // Sewing Channel on YouTube is the perfect Halloween or Fall table topper! You can also change the fabric that you'll be using and match it to the season so that you can make a themed table topper for all occasions.
Materials:
3-5 different exterior fabric
Backing fabric
Batting fabric
Scissors or rotary cutter and a cutting mat
Needle and thread
Fabric pins and clips
Iron, for pressing
Ruler
Sewing machine
Directions:
Step 1
Cut a total of 5 strips at 2½ inches, then open them up, and lay them next to each other making sure that the center fabric is different than the two on each side. See to it that one of their shorter edges is lined up nicely, then start sewing the strips together with a ¼-inch seam allowance, and press their seams open. Cut 6 triangles from the sewn strips with a 60° angle on both sides, then lay them out together to create a hexagon shape, make sure to watch your pattern, and arrange them as shown in the video. Start sewing three triangles together, then sew the two halves together, and press the seams open.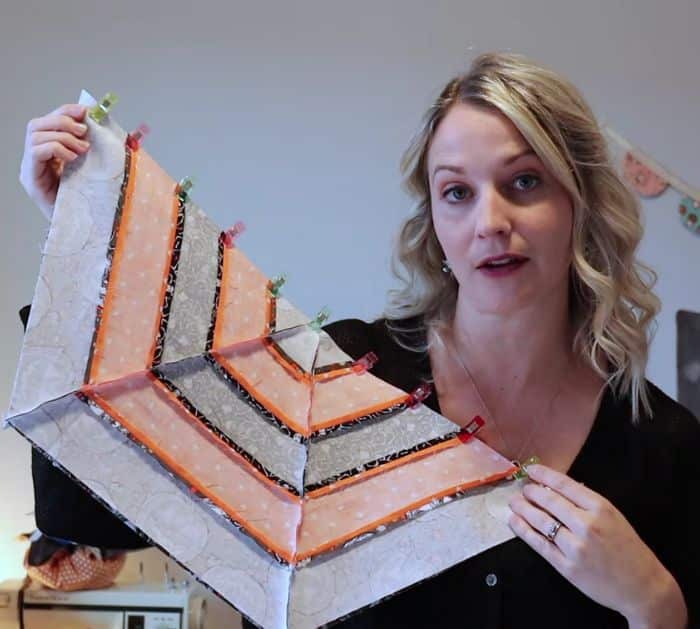 Step 2
Now, measure and cut the batting and backing fabric into a hexagon the same size as the patchwork, then trim the batting so it's about half an inch smaller, and sandwich the batting between the backing and patchwork with their wrong sides facing and right sides out. The next thing you'll have to do is fold the edges of the backing fabric over to the batting, then give it a nice press, tuck the edges of the patchwork behind, and press it as well. Topstitch all around the edges with a ¼-inch seam allowance, then topstitch around the inner hexagons and stitch along the lines of each triangle as well.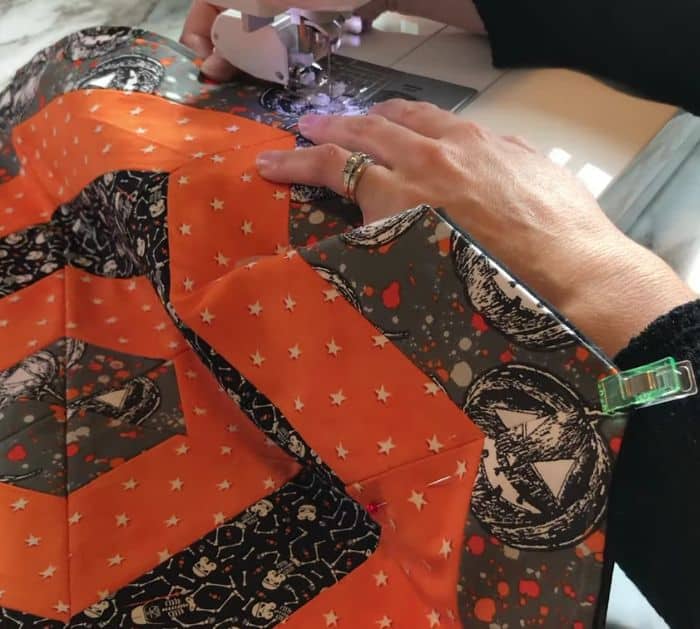 *These amazing images are all credited to Tamara's Joy // Sewing Channel via YouTube. Check her other content and follow for more!
Halloween/Fall Hexagon Table Topper Sewing Tutorial