These handmade paper flowers by HGTV Handmade on YouTube are the perfect gift to give to your loved or you can use these giant flowers to decorate your room instead! You can easily make a lot of these with only scrapbook papers and you can use different colors, too. Plus, making a single flower will only take you a few minutes to finish, and this will definitely add a fun and colorful pop to the wall of your house.
Materials:
7 pieces of scrapbook paper, any color that you want
1 cardboard cake circle
Double-sided tape
Paper cutter or scissors
Directions:
Step 1
Start by cutting the scrapbook paper into 60 squares at 4 inches using either a paper cutter if you want the process to be faster or use scissors instead. Now, grab 1 paper square, then place a small strip of tape on one side of the paper, and start rolling the opposite corner about halfway across the square until it reaches the taped side as shown in the video. Repeat this with the remaining paper squares, then once done making all of the cones, start assembling the flower.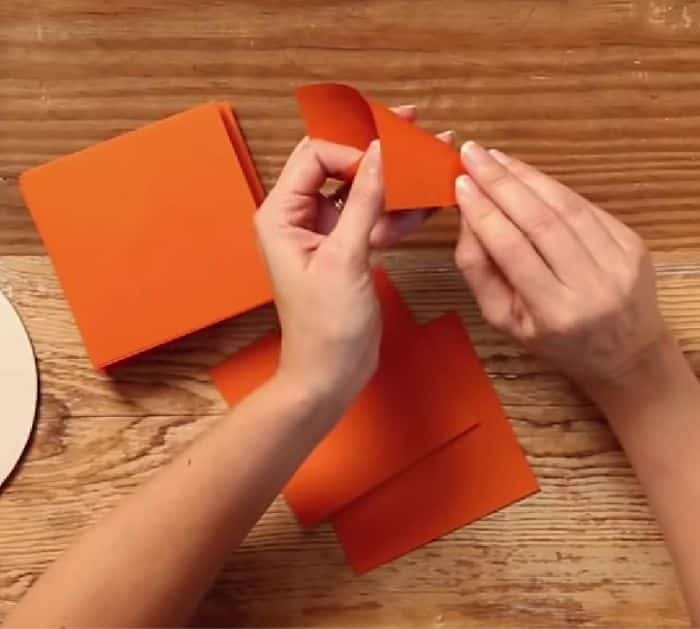 Step 2
Take 1 cone, then pinch the bottom inch flatly as shown in the video, and repeat with the rest of the cones. Apply a layer of tape around the outer edges of the cardboard circle, then place the flattened bottom of the cone down on the taped area making sure to space them apart evenly. Add another layer of tape going inward the cardboard, then place the cones, and continue the process until you've filled the cardboard up to the center.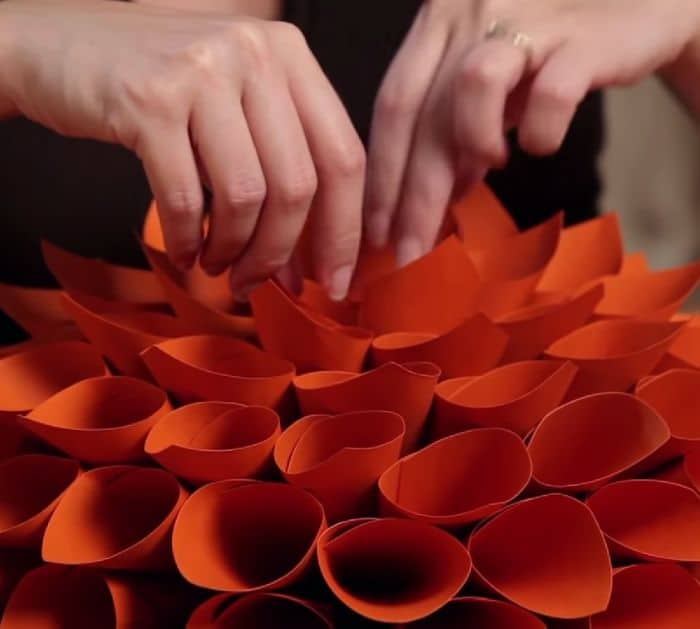 *Thanks to HGTV Handmade via YouTube for all images used here. If you loved this project, then you'll surely love their other videos too, so give their channel a visit and subscribe!
How to Make Giant DIY Paper Dahlia Flowers