This amazing project idea by HomeMadeModern on YouTube will let you take a relaxing and warm bath outdoors with this DIY hot tub. You can easily build this outside your house with only a few materials and with the help of this easy to follow instructions. You can also modify it to make a larger version so you can enjoy it with your family. Learn how to make this now and you won't regret it.
Materials:
Fast Setting Concrete Mix
Quikrete Gravel
169 Gallon Stock Tank
Push-To-Connect Fittings
Through Wall Pipe Fitting
Copper Tubing
Drill
Shovel
Directions:
Step 1
Place the stock tank in the area where you want it to be, then trace the tank around, set it aside, and start digging about 8 inches into the ground along the traced shape. Pour about 2-3 inches high of gravel into the dug area, then using scraps of melamine, build 5½-inch thick frames for the 2 slabs, and pour the concrete mix into the inside of each frame. Pour some more gravel, then pour sand over them, and spread and pack them nicely so they are smooth and level.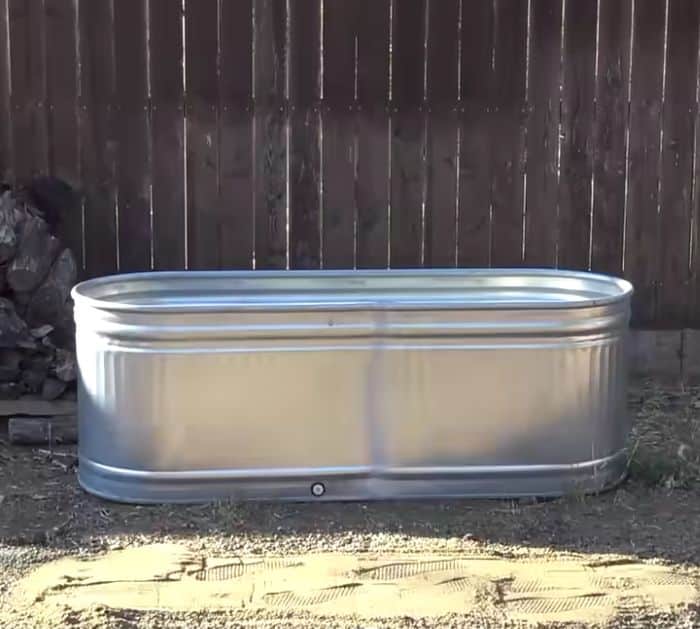 Step 2
Cut a ½-inch copper tubing into 20 feet long, then bend it around a 5-gallon bucket into a coil shape, and then cut 1x¼-inch steel bars for the support of the coil. Drill holes in the bars, then bolt them together with the copper tubing and start drilling holes onto the stock tank about 1 and 3/8 inches in diameter making sure they are 18 inches apart from each other. Now, add the fittings, then plug in the copper, and secure the coil in place. Using ¾ inch redwood, build a lid to fit the top of the tank, then test the heat of the tub, and you're done.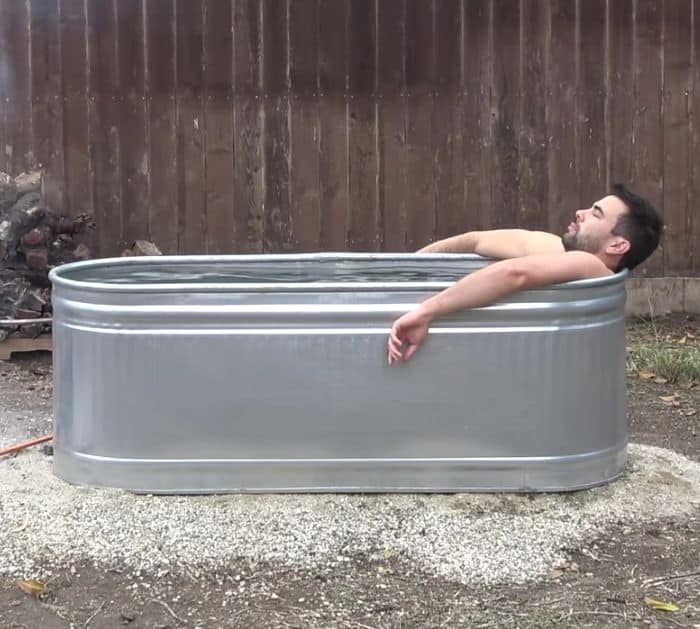 *All image credit belongs to HomeMadeModern via YouTube. Follow and subscribe to their channel for more!
How to Build a Simple DIY Wood-Fired Hot Tub