I've always been interested in DIY projects that use materials most people would already throw out and then upcycle them into cute decor pieces, just like this craft idea by Create With Amy 507 on YouTube. If you also have a couple of empty pill bottles lying around your house, then this project is perfect for you!
Materials:
Empty pill bottles
Dollar Tree mop head
Felt
Fabric
Jute string
Ribbon, chunky yarn, or any other materials you want to use
Poly-fil fiberfill
Wooden bead
Pen or pencil
Scissors
Hot glue gun and glue sticks
Directions:
Step 1
First, fill the empty bottles with some weight (beads, sand, rocks, etc.), then cut enough felt to cover the whole bottle, and proceed to wrap it around securing it with hot glue, make sure to cover the top or lid of the bottle as well. Get 5 strands of mop heads, then lay them beside each other in a single layer, and cut them the same length as the bottle before gluing a piece of felt on top to hold them together. Carefully unravel each strand, then glue a layer of 4 more mop head strands right on top of them, and unravel them carefully as well.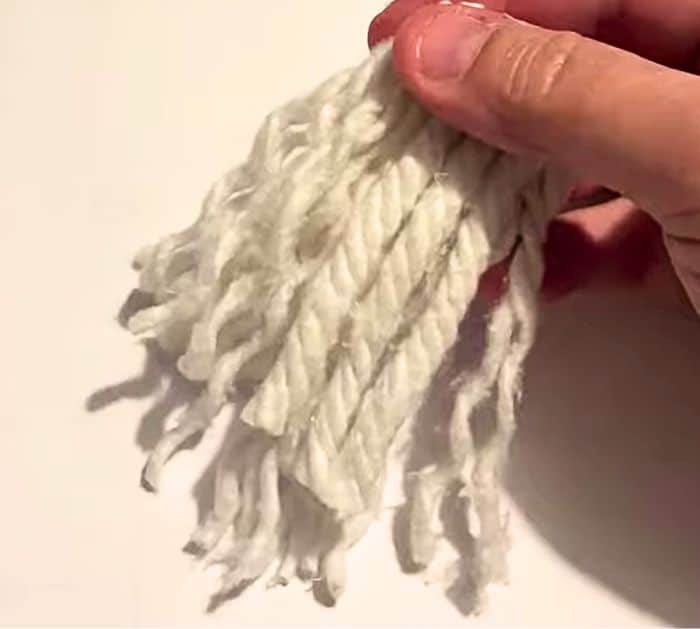 Step 2
Dab hot glue on the felt, then attach it to the bottle about an inch from the top and adhere fabric right above the beard making sure the edges are tucked nicely. Attach the side seams of the fabric together with hot glue, then stuff it with a bit of poly-fil fiberfill, and tie a piece of jute string right above it to hold the stuffing in place. Cut the excess fabric leaving only about an inch or so from the jute string, and then cut the excess into strips, and fray them out nicely. Hot glue the wooden bead in between the hat and beard, then shape the beard nicely and add a fluffy material around the edges of the hat.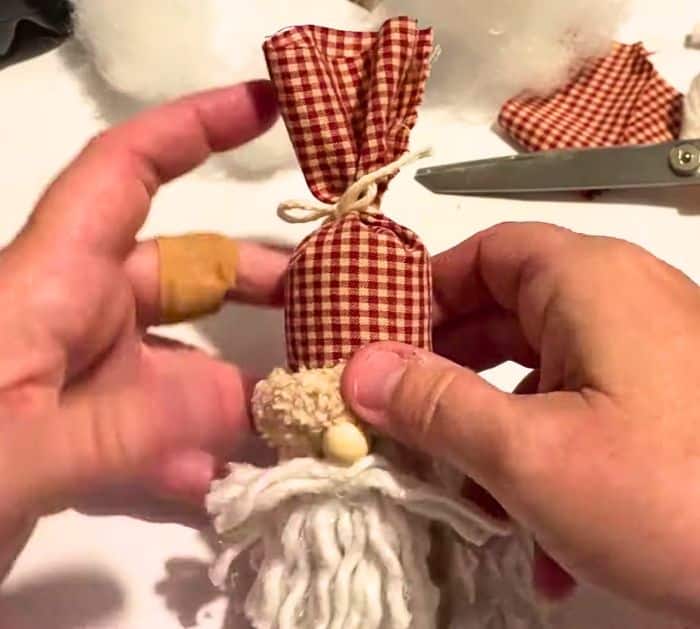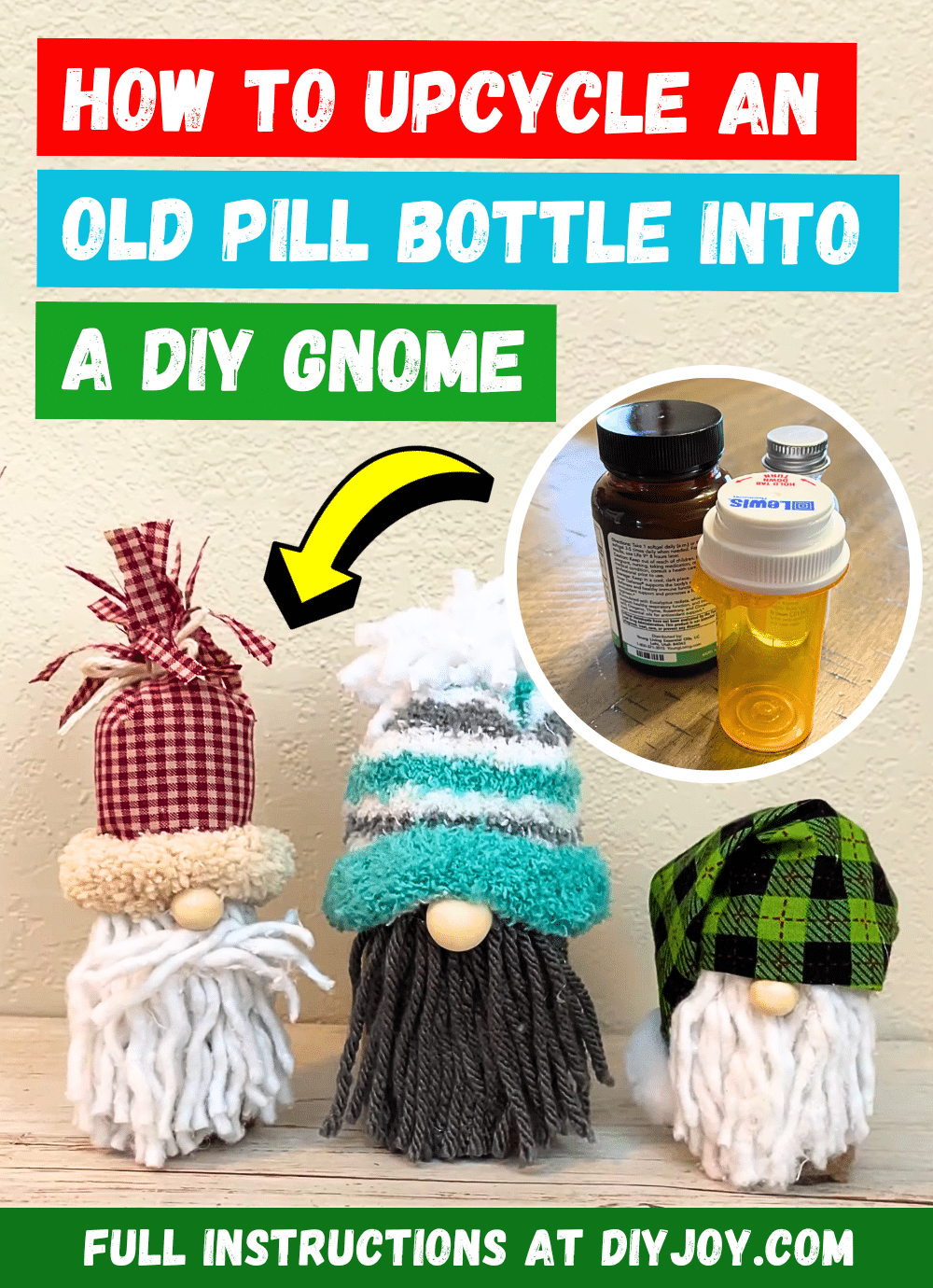 *All image credit belongs to Create With Amy 507 via YouTube. Follow and subscribe to her channel for more!
How to Upcycle an Old Pill Bottle Into a DIY Gnome