Recently, more and more TikTok users have been sharing and recreating this lovely Altoid wallet which is an old and empty mint tin turned into a container for trinkets, lip gloss, and more. When you see how easy it is to make and how cute the designs are, you will certainly understand the hype. I would definitely try making one of these, they are convenient to use and there is just no limit to how you can be creative and personalize it to your heart's desire.
It all started with this TikTok video by bbkive which has garnered millions of views, and now there is more version that just keeps on coming and it seems it will not stop anytime soon. Watch her video below and see how this mint tin came to life again and was repurposed into a cute wallet, surely you will find it incredibly adorable as well. If you do, then I suggest you get yourself an Altoid, and give this handmade DIY project a try. Super easy, simple, and very cute!
Materials:
An empty Altoids container
A piece of a book's page, newspaper, or magazine
Journal decor pieces
Stickers
Glue
Directions: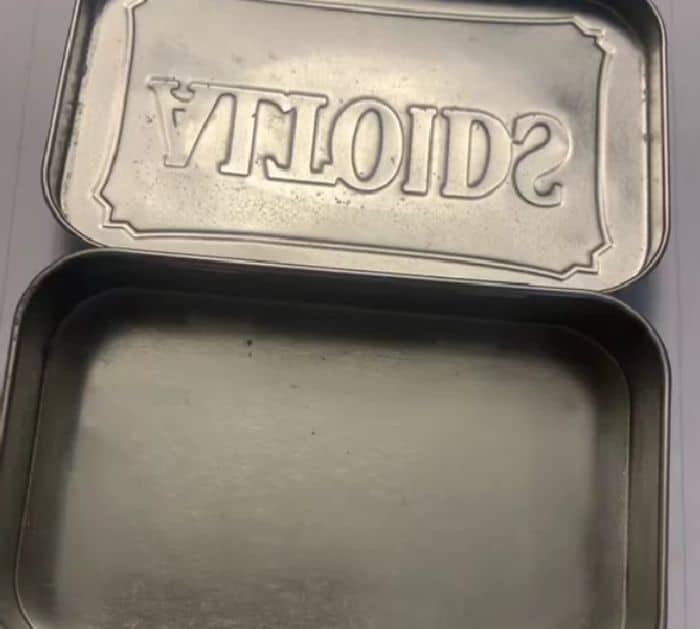 First, ensure the container is clean, then start gluing the torn book page on the interior, and decorate it with the journal decor pieces or stickers however you want. Once the glue dries which doesn't take too long, you can start to use it as a wallet for your jewelry, lip gloss, or even your headset, whatever it is that would fit in the wallet.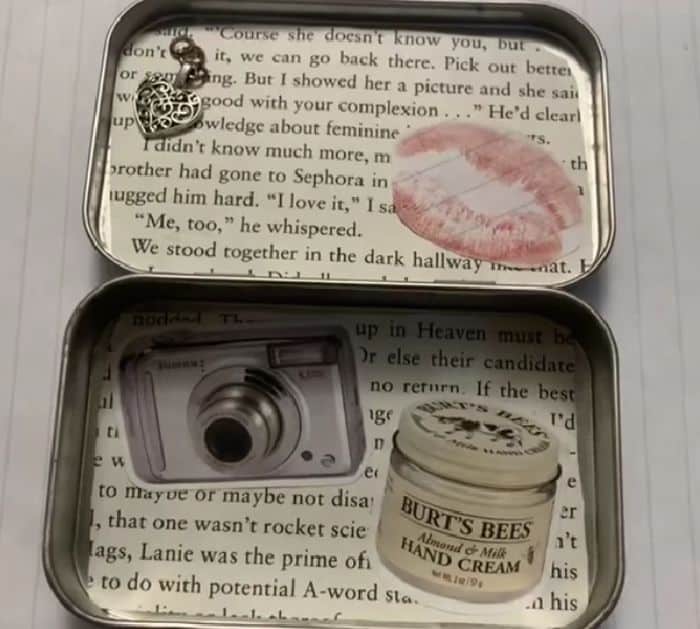 *Thanks to bbkive via TikTok for all the images used here. If you love this DIY project, then you'll surely love her other videos too, so give her account a visit and follow!
Old Altoids Tin Transformed Into DIY Wallet