I've always wanted a new accent chair for my living room but everything that I see in the store and even online is just too expensive. Luckily, I found this video tutorial by Roxy Nimmiz on YouTube and I was inspired to make my own version, too. I have an old plastic chair that I can upcycle and I also have a fabric in mind that I've been wanting to use for a long time now. If you do, too, then go ahead and watch this video tutorial now, and give it a try!
Materials:
MDF board
Cardboard
Furniture legs
Hot glue gun and glue sticks
Plastic chair
Hula hoop
½-inch foam
Fabric
Contact glue
Screws
Drill
Hacksaw
Staple gun and nails
Directions:
Step 1
Take off the legs of the chair leaving only enough portion depending on the height that you want, then install the MDF board underneath the bottom sides of the chair, and install them by dabbing hot glue first before you add the screws. Place the hula hoop slanted on the chair with the bottom end reaching the edge of the seat and the top end reaching the top edge of the back seat, then screw them in place, and install a piece of board on each side to serve as the brace. Wrap the exterior of the chair with cardboard until nicely covered, then hot glue them in place, and cover the edges of the seat as well.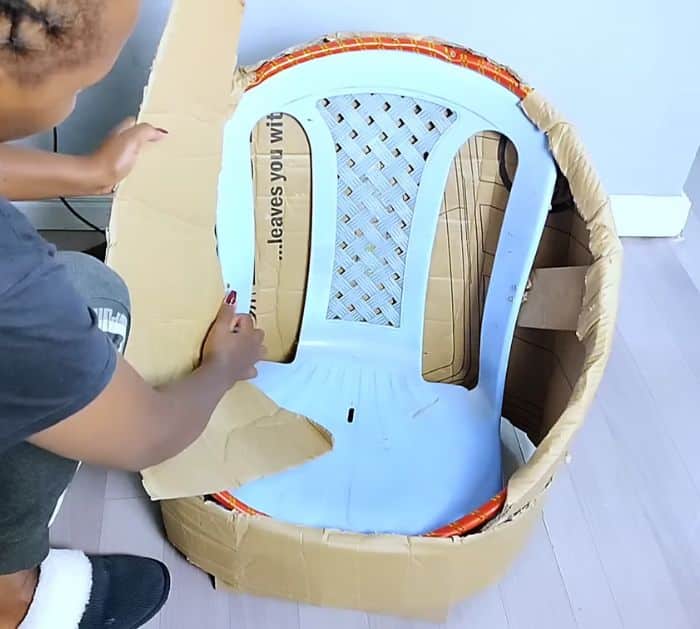 Step 2
Flip the chair over, then cover the bottom with cardboard, and install a thick board with screws. Apply glue all over the interior of the chair, then give it a few moments to dry a bit, and then install the foam making sure to trim off all the excess as you go. Do the same thing to the exterior, then start covering them with fabric, and secure them in place with hot glue and staple nails. Cut a round piece of cardboard, then attach a foam, and cover it with fabric, this will be the seat cushion of your accent chair.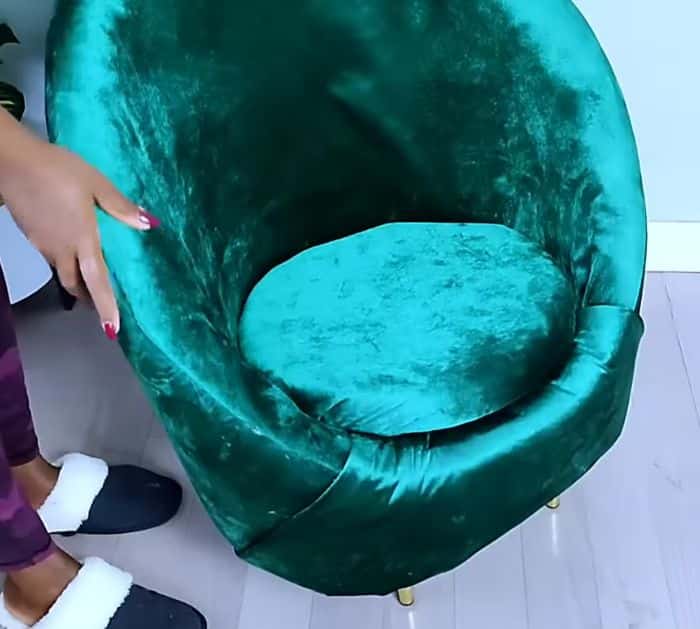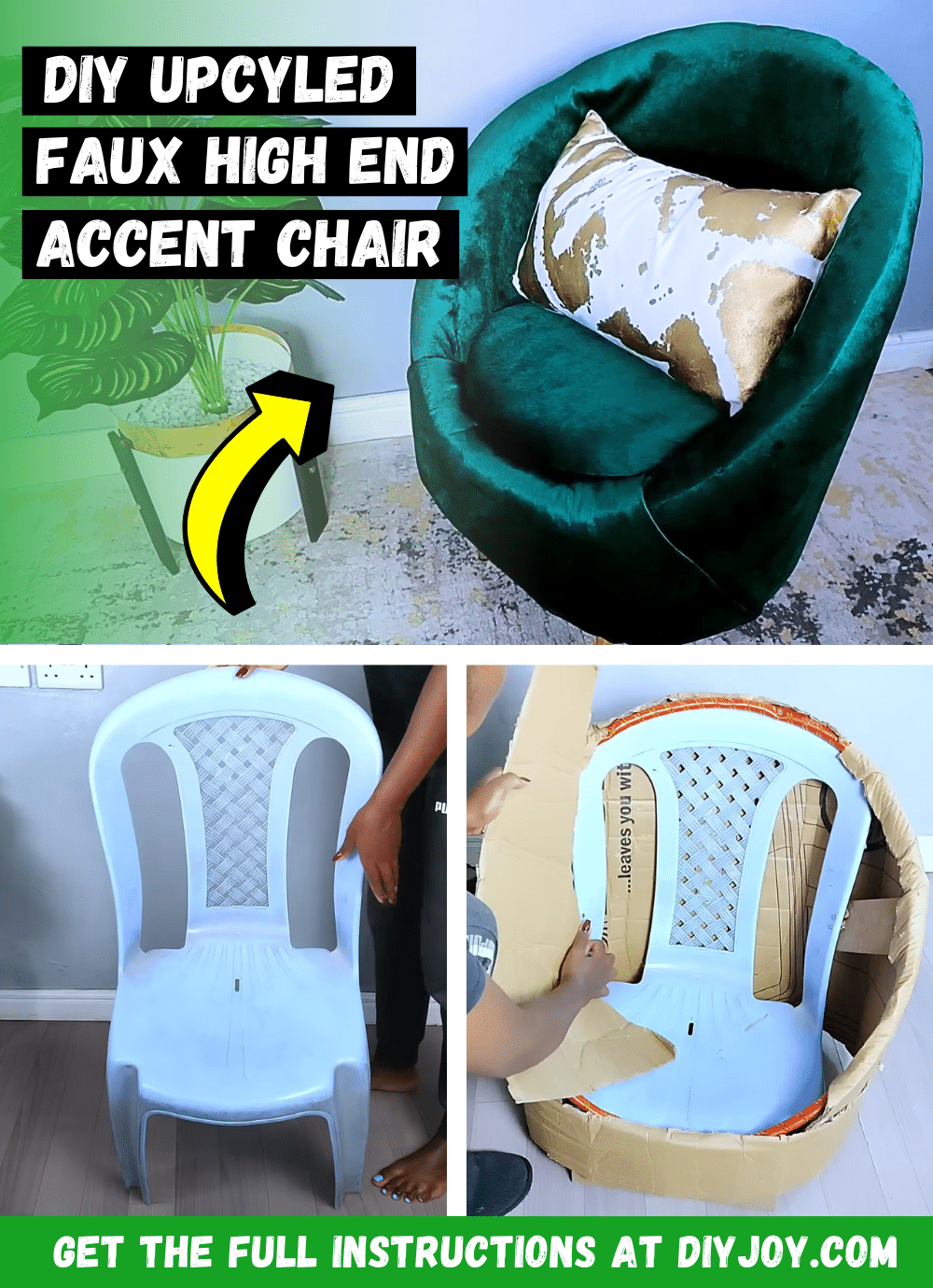 *All image credit belongs to Roxy Nimmiz via YouTube. Follow and subscribe to her channel for more!
How to Make a DIY Upcycled Accent Chair