There is nothing more magical than fairy-themed decor and if you love making them, too, then this project idea by Ruth Hamilton on YouTube is for you! Using only a tree stump, you can build your own fairy house, and if you want it to be multi-purpose, then turn it into a table first. Now, you can have a whimsical snack time in your garden and you can show it off to your friends who are visiting, too.
Materials:
Wooden fairy door
Popsicle sticks
Small wooden embellishments (mushrooms, toadstools, squirrel, chair, etc.)
Jute twine
Pebbles, rocks, sea glass, etc.
Driftwood pieces, small and large
Dried leaves and branches
Little pieces of mirror
Moss
Tacky glue
Hot glue gun and glue sticks
Directions: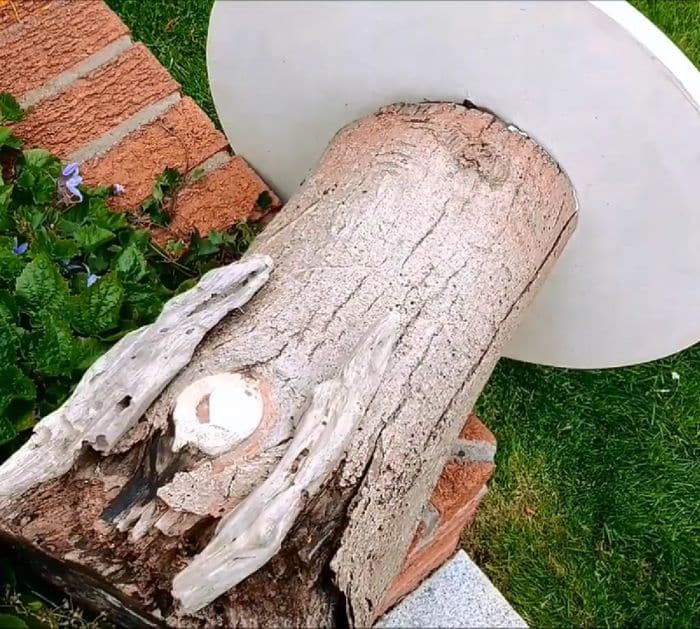 Cut the tree stump to size, then install a wooden round piece on top to turn it into a table, or keep it as is. At the bottom part of the tree stump, glue the fairy door, then attach the driftwood around it using different sizes, and then build the windows right above the door using the little pieces of mirror and some smaller driftwood pieces. Get your small wooden embellishments such as; mushrooms, toadstools, squirrel, etc., then use them to decorate the sides of the fairy door, and then add some moss to fill the spaces. Draw shapes or write something on the stones, then glue them to the tree stump, and add the rest of the decorations as you please until the desired look is reached. Once done decorating, you can take your fairy house to the next level by wrapping fairy lights around it and making it more magical!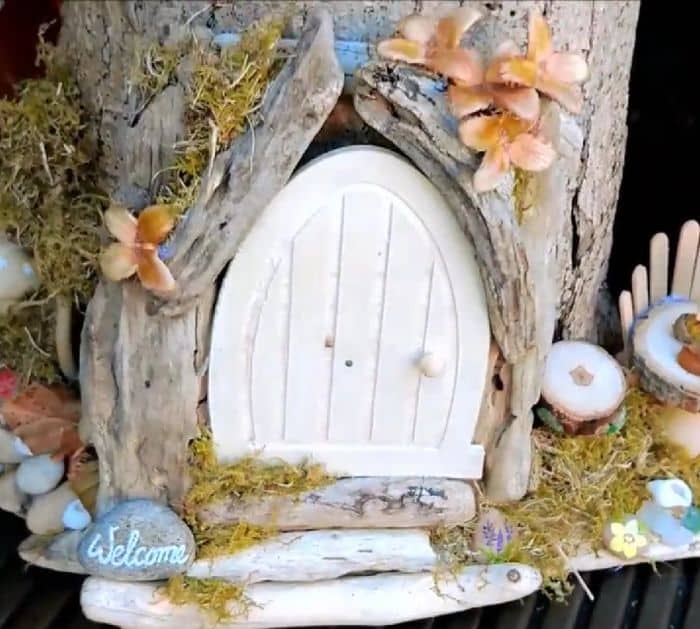 *These amazing images are all credited to Ruth Hamilton via YouTube. Check her other content and follow for more!
How to Make a DIY Tree Stump Fairy House