Incorporate fresh flowers on your table this Thanksgiving by making this fragrant, cozy, and beautiful centerpiece by Garden Answer on YouTube. This version definitely upgrades your usual centerpiece decoration because this uses natural and real flowers instead of artificial ones. It will surely impress your guests and have them in awe. You should try this out at your Thanksgiving party and you won't regret it. If you want to learn how, then proceed to read the instructions down below, and watch the video tutorial as well for more details.
Materials:
Container or tray
Candle holders
Candles
Floral foam blocks
Scissors
Knife
Assorted flowers
Directions:
Step 1
Find any container or tray that you would like to use as a base as long as it is slightly deep, then place 3 candle holders inside the tray spacing them evenly, and then insert the candles in each holder. Cut the floral foam blocks into smaller pieces, then tuck them around the candle holders, and pack them in the tray or container tightly until the candle holders are secured in place.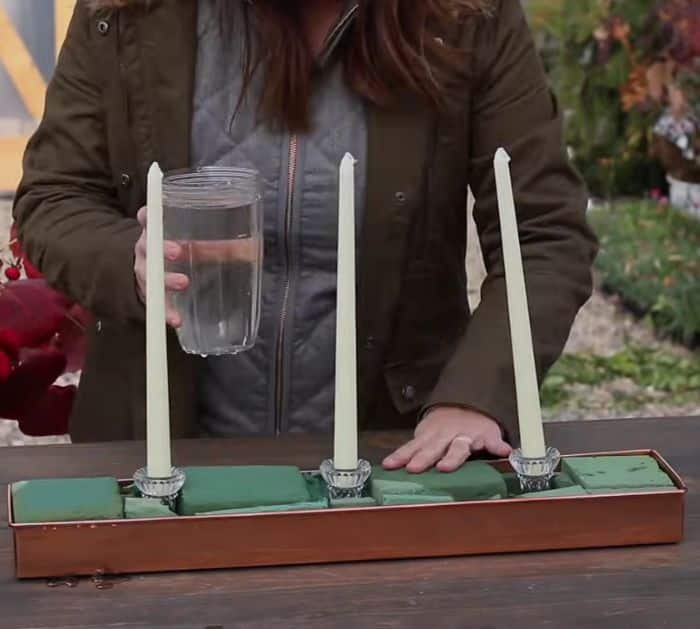 Step 2
Pour some water and moisten the floral foam blocks, then snip off the stem of the flowers, and insert them on the floral foam blocks arranging them however you want. You can also add any embellishment you want such as small decorative pumpkins, then once contented, lay a table runner on your dining table, and place the centerpiece on top. Light up the candles and you're ready to get your party started.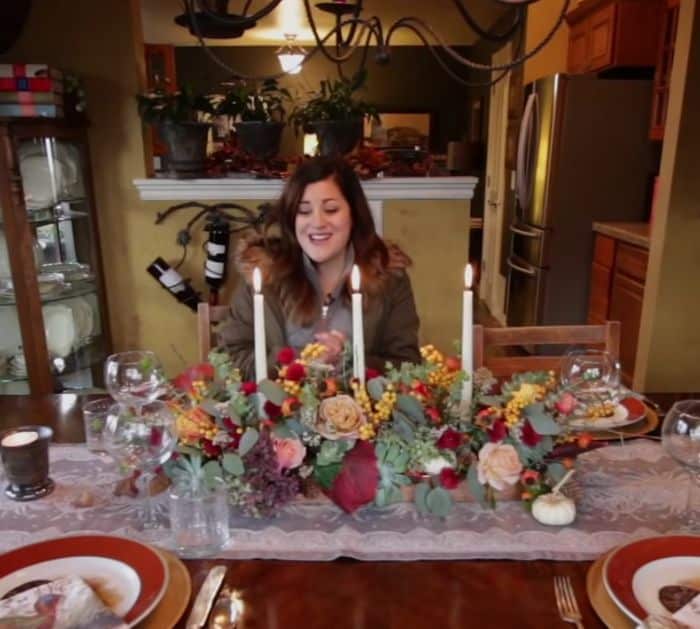 *Thanks to Garden Answer via YouTube for all images used here. If you loved this DIY project idea, then you'll surely love her other video tutorials too, so give her channel a visit and subscribe!
Easy DIY Thanksgiving Centerpiece Tutorial