For a while now, I've been thinking about making another project to add to my room, and I want something that looks super adorable when it's lit up. I've found a lot of ideas and inspiration but one that stood out the most to me is this one by This Southern Girl Can on YouTube! The process and instructions are super simple to follow and easy to understand, it didn't take long before I can finish the whole piece, and the result is so awesome and whimsical. I'm planning on making another set for the living room this time, and I'm pretty sure you'd love one for your house, too.
Materials:
5-inch round wooden plaque
Felt yellow honeycomb table runner
Decorative nautical rope, Dollar Tree
Bumble bee floral picks
Battery-operated led candle
Scissors
Hot glue gun and glue stick
Artificial moss
Directions:
Step 1
Lay the plaque above the table runner or felt piece, then measure out the size that it needs to cover the whole plaque and cut it out nicely. Wrap the felt properly around the edges of the plaque making sure that the latter is placed nicely at the bottom, then apply hot glue to attach it in place, and hot glue the edges of the felt together as well. Place the candle inside, then cut the excess making sure to leave enough headspace above, and then remove the candle setting it aside for later.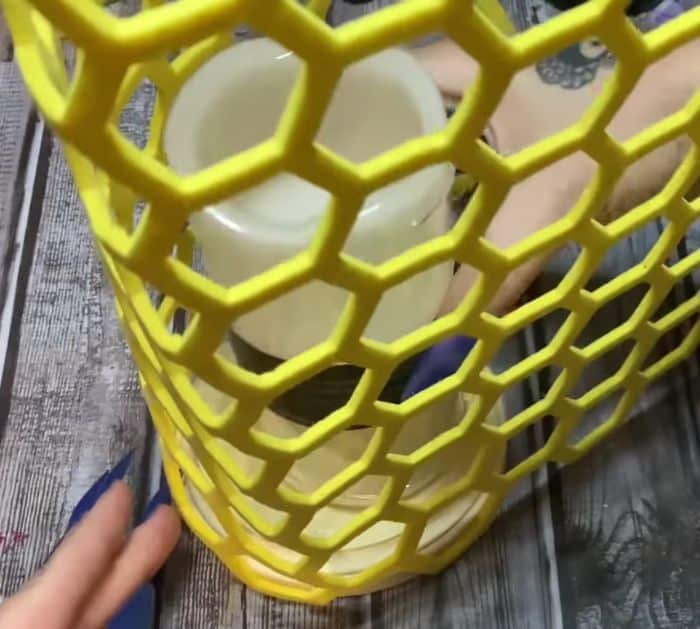 Step 2
Wrap and attach the rope around the bottom edges, then cut the excess, and add another layer above it. Cut a piece of rope, then attach the ends on each inner side of the felt for the handle as shown in the video. Hot glue 2 layers of rope around the top edges of the felt piece as you did earlier with the plaque, then cut the wires off of each bee pick, and hot glue them anywhere you want. Put the candle inside and light it up. Lastly, add some artificial moss around the bottom of the candle using hot glue.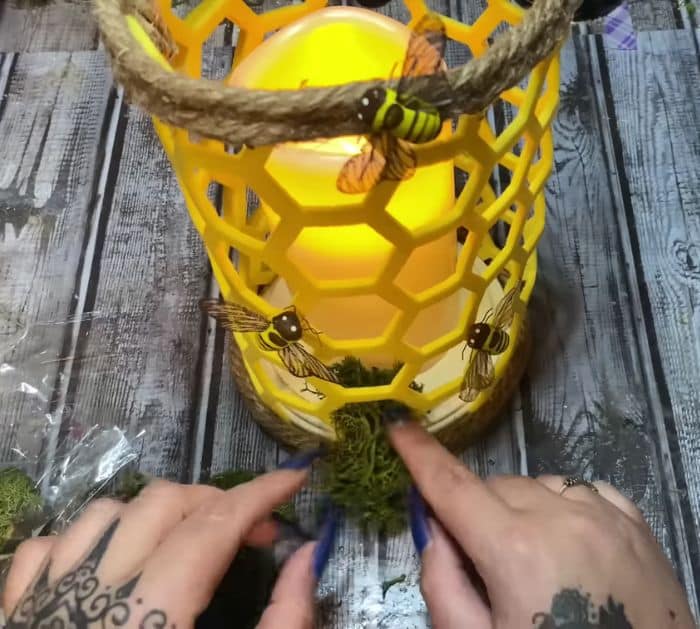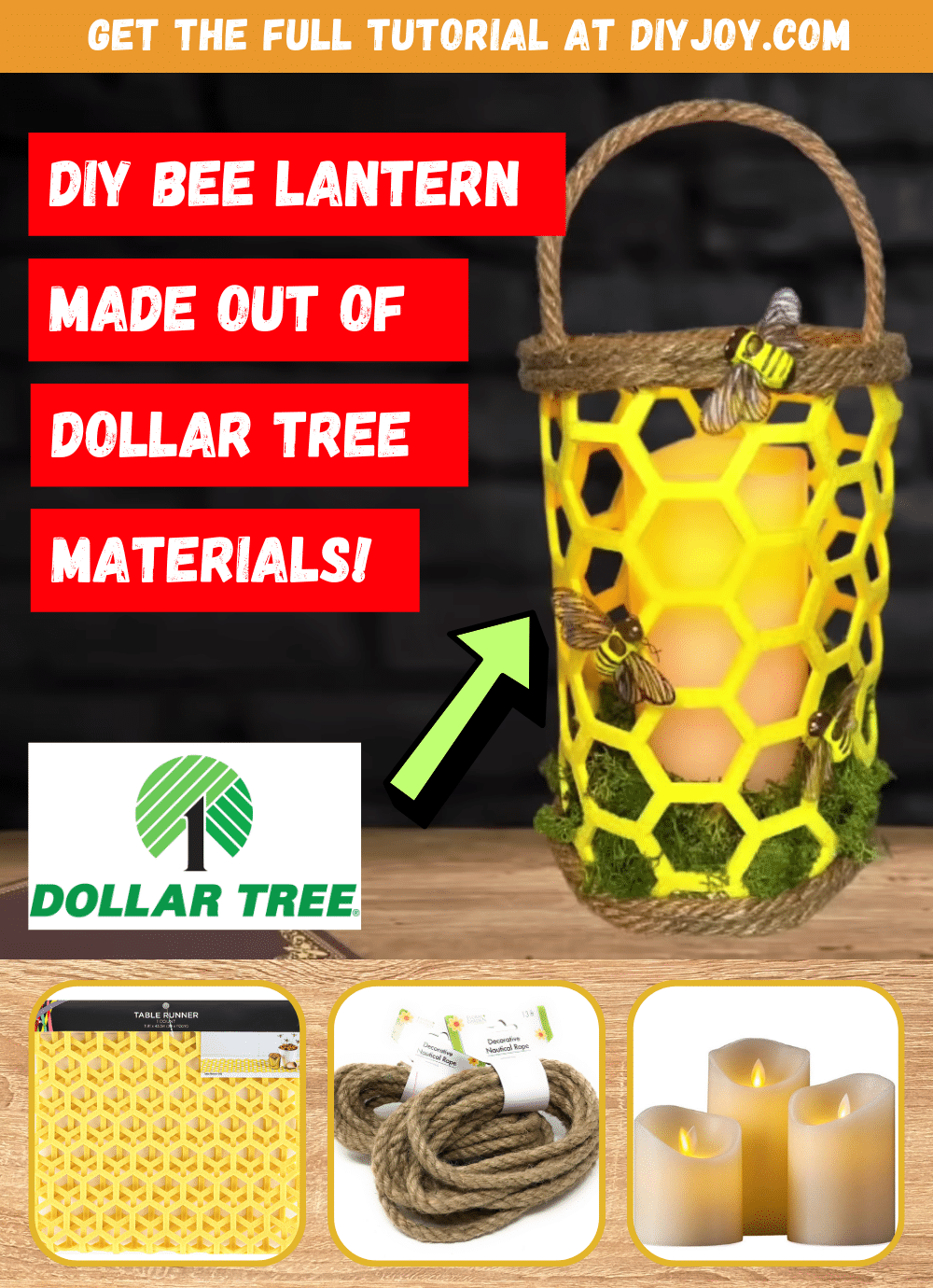 *All image credit belongs to This Southern Girl Can via YouTube. Follow and subscribe to her channel for more!
Easy DIY Table Runner Honey Bee Lantern Tutorial