These glow jars by Gemi Starr on YouTube are so easy and fun to make, and are very inexpensive gift ideas, too! They are the perfect item to give as a gift to kids or any of your loved ones, especially, during the holidays. You can personalize these precious glow jars depending on the receiver by printing out a silhouette of a character that they loved the most or are very similar to them.
Materials:
Mason jar
LED tealight
White acrylic paint
Sponge
X-Acto knife
Hot glue gun and glue sticks
Fake leaves
Silhouette print outs
Scissors
Dried moss
Jute twine
Directions: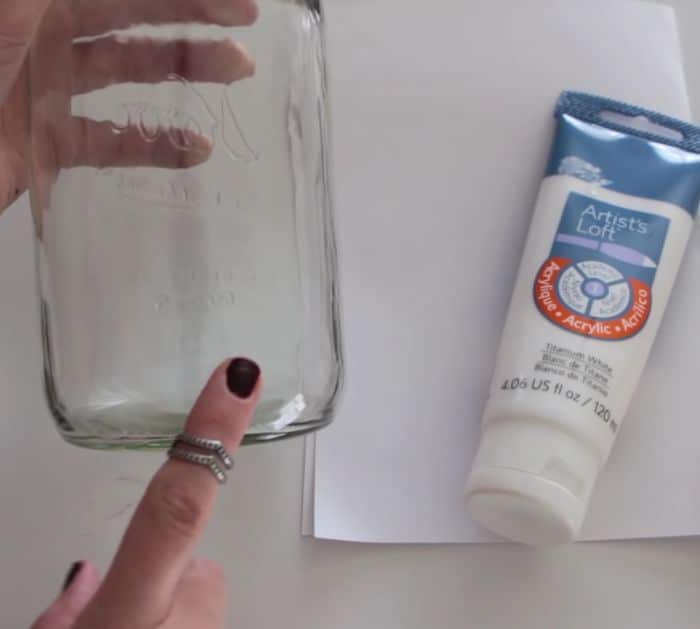 Choose and print out the silhouette that you want to use, then cut it out nicely with an X-Acto knife making sure not to leave any white part on the edges, and then set it aside. Using the sponge, apply the white paint all over the interior of the jar until completely coated, then set it aside, and allow it to dry for at least 30 minutes or until completely dry and set. Get a bunch of moss, shape it nicely, then dab an ample amount of hot glue on it, and place it inside the jar adhering it to the bottom nicely. Grab the silhouette piece, then apply hot glue all over the front, and then stick it in the side of the jar's interior. Place an LED tealight inside, then close the jar with its lid, and wrap a jute twine around the neck of the jar making a cute little bow. Cut a small branch of leaves, then hot glue it to the side of the jute twine, and decorate however you want.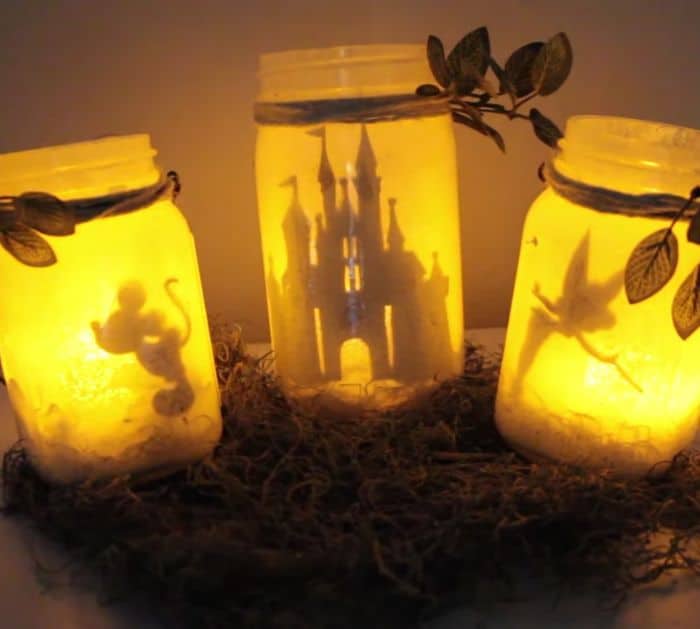 *Thanks to Gemi Starr via YouTube for all the images used here. If you love this project, then give her channel a visit and subscribe!
Easy Disney-Inspired DIY Glow Jars Tutorial