I've always wanted an inverted wine rack but I find them too expensive, that's why I was so happy when I found out that you can easily make one on your own using repurposed boards and a few other simple materials that you can easily find in the nearest Dollar or craft store. What makes this even better aside from the fact that doing this option is way more inexpensive is that they will never know that it wasn't store-bought. They look just as pretty and sturdy as those that you can buy, so what are you waiting for? Go ahead and try this project by Elizabeth Logsdon now.
Materials:
Old board
Wood stain
Cloth or rag
Gloss paint
Paintbrush
Marking pen or pencil
Ruler
Scissors
Lining fabric
Craft leather
Power drill
Screws
Directions:
Step 1
Find a wooden board and repurpose it for your project, then make sure to let it dry completely until there is no more moisture left, and proceed to cover it with wood stain. Once dried completely, brush it all over with gloss paint, then set it aside, and let it dry completely.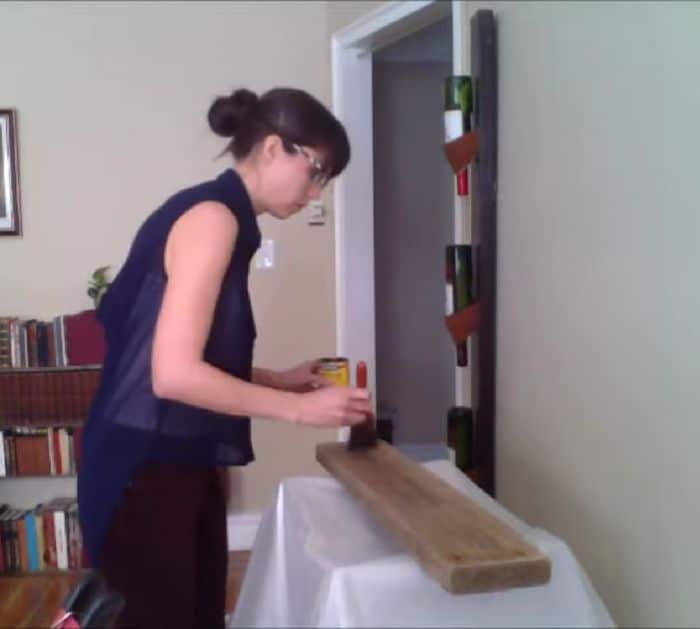 Step 2
Cut the lining fabric into the shape as shown in the video with the top measuring 10 inches and the sides about 3¼ inches, and then trace it onto the leather three times. Mark along the sides, then drill a hole in them and attach them to the board making sure to space them evenly. Hang the board on the wall, then put the wine bottles, and you're done!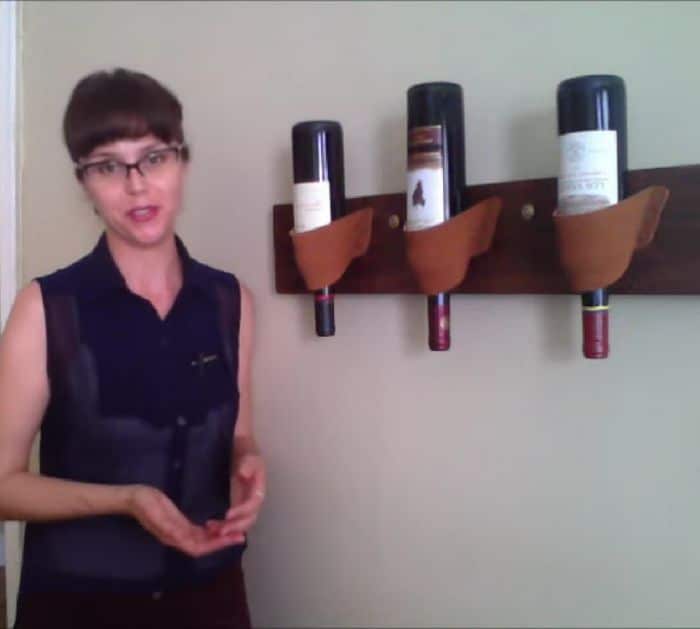 *Thanks to Elizabeth Logsdon via YouTube for all images used here. If you loved this video tutorial, then you'll surely love her other projects too, so give their channel a visit and subscribe!
Easy DIY Repurposed Inverted Wine Rack Tutorial