Mason jars are so useful not only in storing foods but also make good craft projects, there are a lot of ways that you can repurpose them, and one of those is this idea by HGTV on YouTube! In this video tutorial, you can learn how to turn a simple mason jar into an adorable fruit lantern that you can use either for decor or sell and what makes this even better is that, you can personalize these jars and give them as a gift. Learn how now by following the written instructions below and while you're at it make sure to watch the video tutorial as well for more details.
Materials:
Tissue paper, the same color as the fruit you want to make
Scissors
Mason jars
Decoupage glue
Paintbrush
Yarn
Acrylic paint
Felt
Permanent marker
Hot glue gun and glue sticks
Pipe cleaners
Battery-operated tea lights or fairy lights
Directions:
Step 1
Cut the tissue paper into small pieces of square making sure to cut enough to cover the inside of the mason jars nicely, then remove the lids of each jar, and using a paintbrush, coat the inside of the jar with decoupage glue. Using the same paintbrush, carefully pick up and place the tissue squares one at a time into the sides of the inside of the jar, then continue to do the same process filling in every space until the jar's interior is fully covered.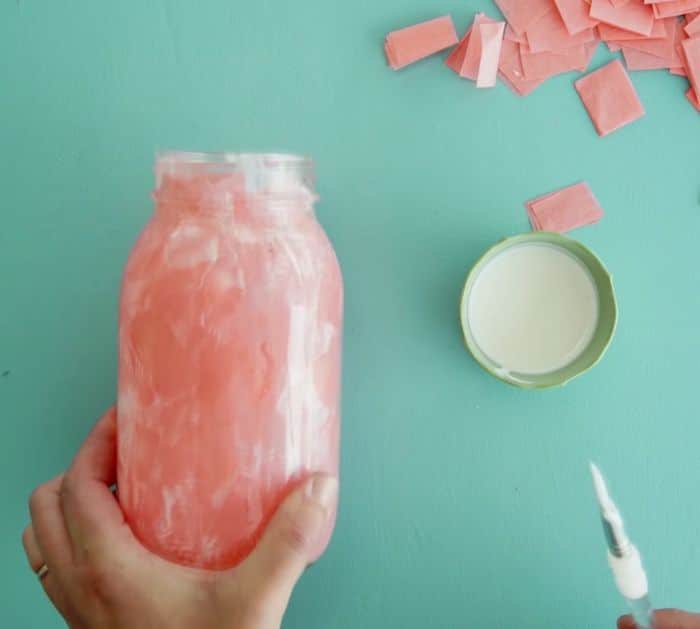 Step 2
Brush the tissue inside the jar with more glue, then set the jar aside, and allow it to dry completely. Draw fruit markings on the exterior of the jar using a permanent marker, then paint the jar lids, and set them aside to dry. Get the felt, then cut out the matching leaves of each jar, and attach them to the top of the jar lid with hot glue. Once everything is set and dry, insert either a battery-operated tea light or fairy light inside the jar, then close the lid, and display it anywhere you want.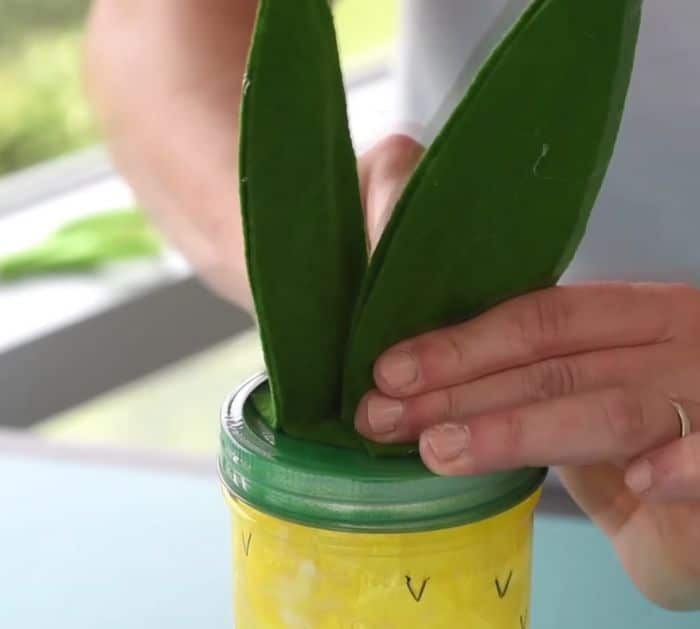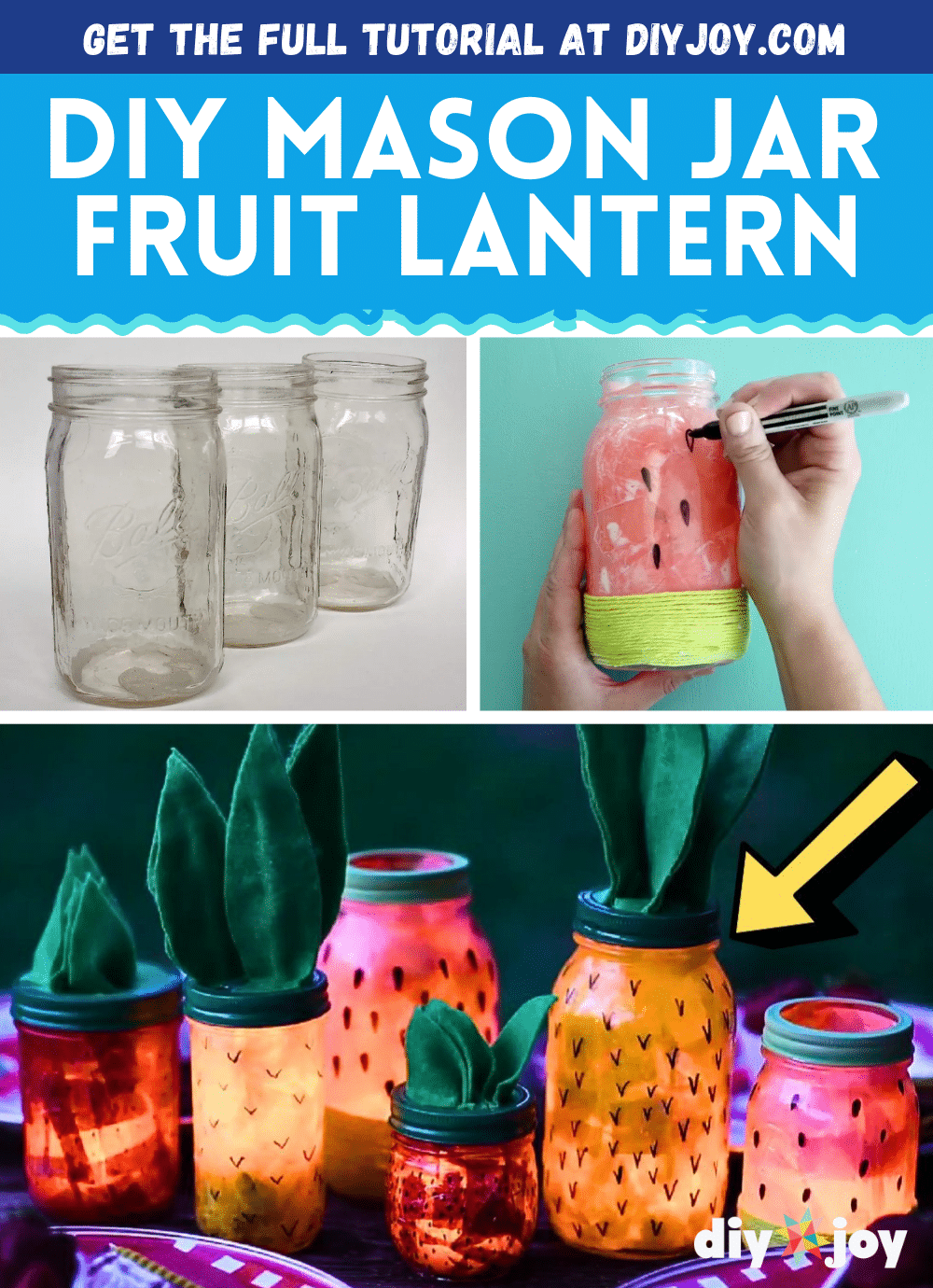 *All image credit belongs to HGTV via YouTube. Follow and subscribe to their channel for more!
Super Easy DIY Mason Jar Fruit Lanterns Tutorial