You can chill outdoors or in your yard with this bed swing that you can build with the help of this video tutorial by April Wilkerson on YouTube. If you like reading books or simply enjoying nature, then this project is perfect for you, you can also give this as a special gift to a loved one, and you can sell it if you want.
Materials:
6 pine boards @ 1x6x8
8 pine boards @ 1x4x8
2 carriage bolts @ ¼" x 3″
2 carriage bolts @ ¼" x 2″
4 washers @ ¼"
4 nylon nuts @ ¼"
2 eyebolts @ 3/8″
2 nylon nuts @ 3/8″
4 fender washers @ 3/8″
2 large S hooks
2 small S hooks
Paint, any color you like
Chain
Directions:
Step 1
Start by making the footer of the hanging chair, then proceed to build the bottom supports making a total of 5, and then drill pocket holes before attaching them to the footer. For the deck, cut the 1x6s, then drill pocket holes on each end, and set them into place making sure to position the board right next to each other. Make the back support pieces cutting 7 supports in total, then glue together 2 boards twice, and you'll end up with 2 supports that are attached together and 3 that are normal.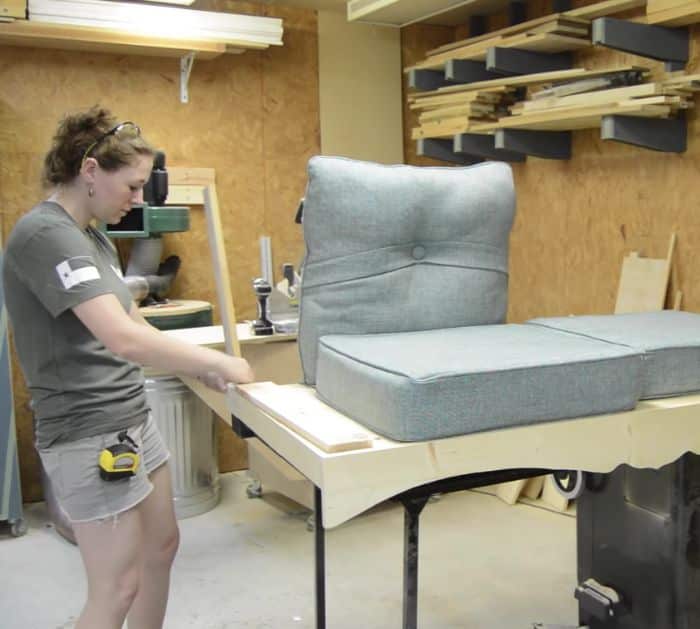 Step 2
While waiting for the glue to dry, build the back assembly pieces, then paint all of the pieces together including the deck, footer, etc., and allow them to dry completely. Assemble the rails together, then install them to the deck of the hanging chair, and install the rest of the braces for the back support. Attach the arm support to the sides, then once you've fastened everything down, install the metal pieces for the hanging chain, and hang the chair wherever you want. Place some cushions and test out your hanging chair. For more detailed instructions, make sure to check out her video tutorial and website here.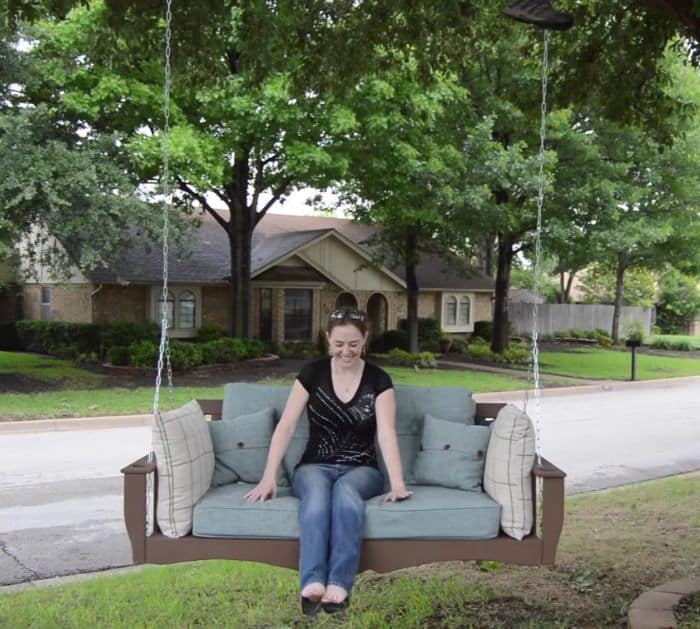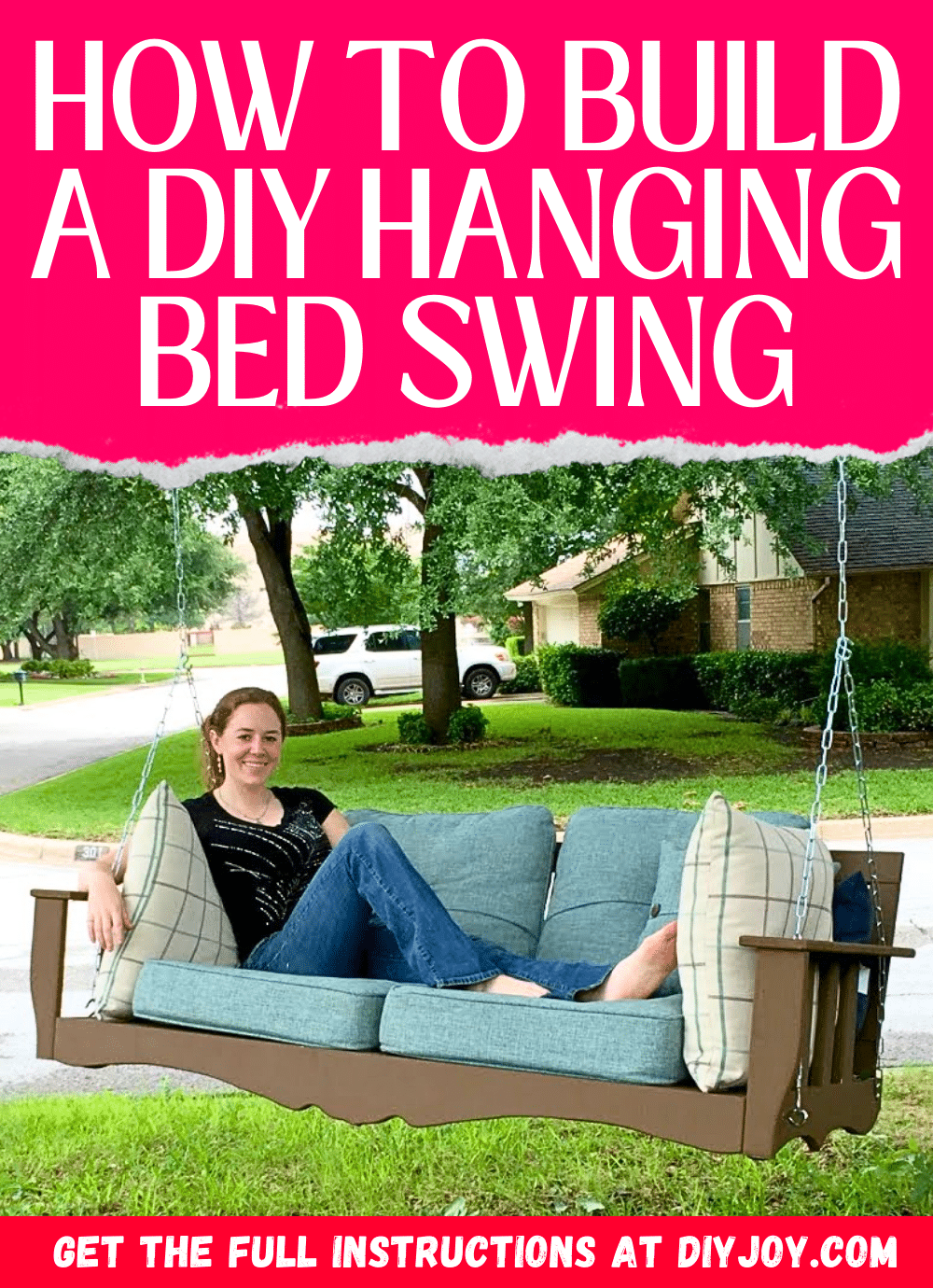 *All these images are credited to April Wilkerson via YouTube. Give her channel a visit and subscribe for more!
How to Build a DIY Hanging Bed Swing