If you're looking for a quick DIY decor project that you can make within just a few minutes with less hassle, then you should check out this TikTok by kailochic, and you'll surely find it adorable and worth a try!
What I love about this project idea is the fact that it's inexpensive and very convenient to make, especially if you don't have much time for Halloween decorating, plus, they look so adorable and can fit any theme that you have planned for your house.
You can also choose candles of different colors if you like! Watch the video tutorial below to see how it's done and read the instructions to learn how to make the candles bendy without melting them.
Materials:
Paraffin wax taper candles
Container
Acrylic paint pen
Directions:
Step 1
Fill a container with warm water, then place the candles, and let them soak for about 5 minutes. Remove the candles, then dump the water out, and refill the container with more hot water. Put the candles back into the bath, then let them sit for another 5 minutes, dump the water, and refill it again with fresh hot water.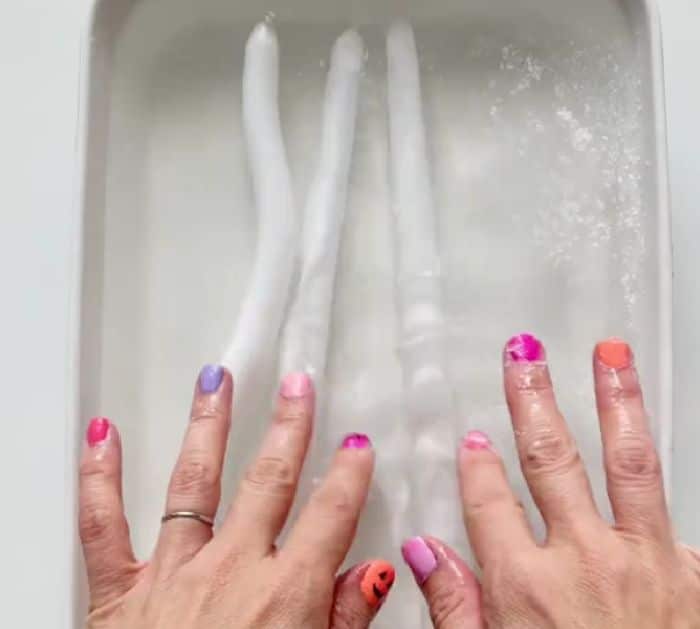 Step 2
This time, let the candles sit for about 10 minutes, then start slowly and gently bending the candles to the shape that you want, and let them dry completely out of the water bath. Once dried completely, draw the eyes and mouth to the candle using an acrylic paint pen, then place the candles in a candleholder, and light them up or just use them as decor.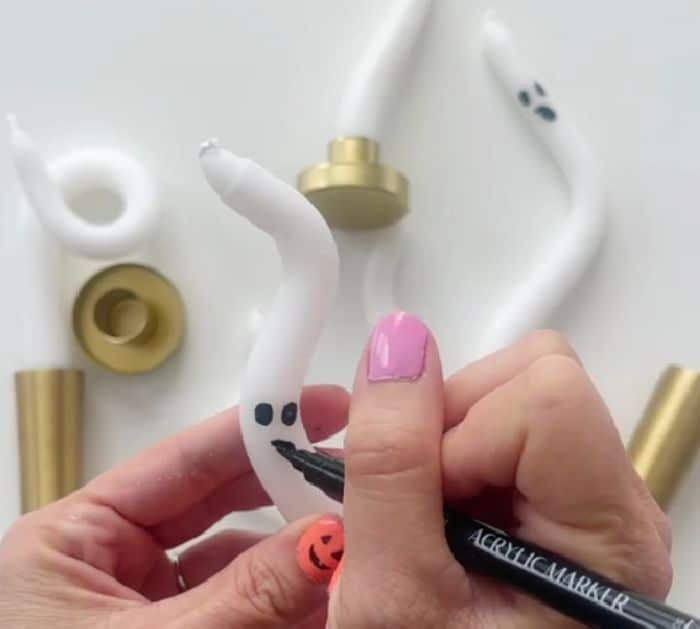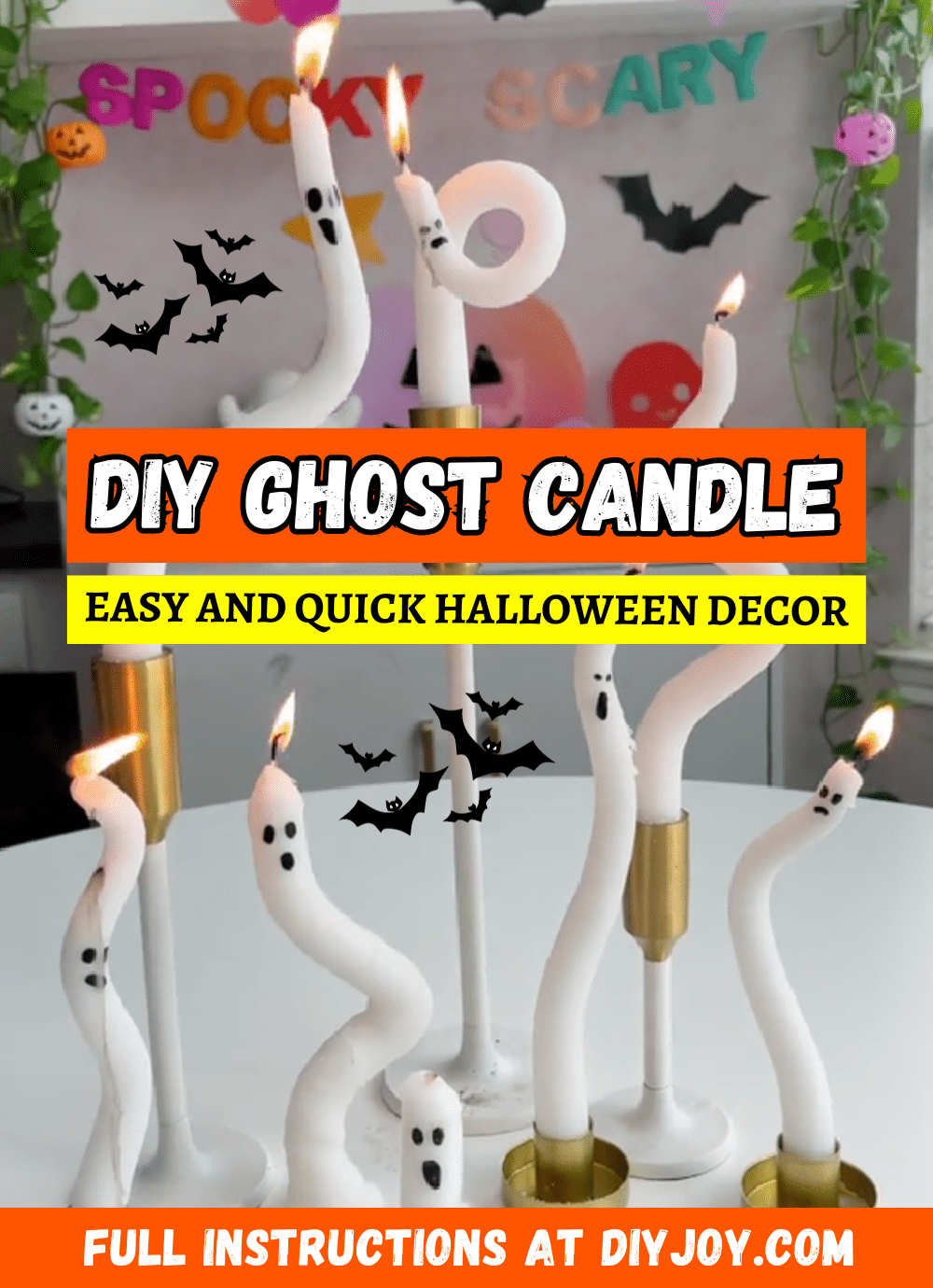 *Thanks to kailochic via YouTube for all the images used here. If you love this project idea, then you'll surely love her other videos too, so give her channel a visit and subscribe!
Super Easy DIY Ghost Candle Tutorial