Are you tired of the wall's paint color? Then, add some fun to it and create simple wall art that you can make easily with the help of some tape! Yup, you read that right, those tapes can do wonders to your bedroom or living room wall. So, if you haven't tried it yet, well it's high time for you to do it. This video tutorial by B&Q on YouTube is very simple and easy to follow and you'll be able to get it in just one go.
Materials:
Paint roller
Frogtape
Tray
Paint
Scissors
Directions:
Step 1
If you're just repainting your wall and want to use the previous paint as the lines, then leave it as is making sure that it's not chipped or torn that much. You can also repaint it first to whichever color you want to appear as the geometrical lines. Get your frog tape, then stick it to the wall, and create vertical zigzags. Once you're contented with the lines, create another set of zigzag lines only this time they're positioned horizontally connecting or joining the vertical zigzag lines with each other.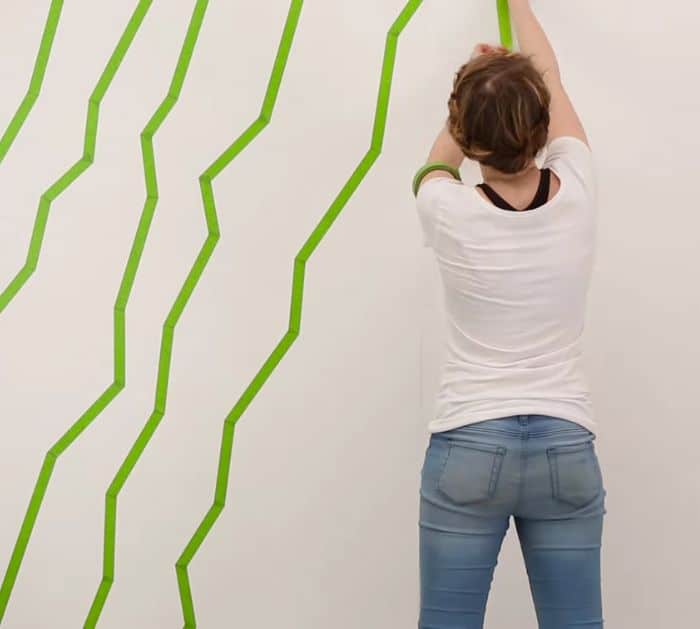 Step 2
After applying the tape to the wall, pour some paint on the tray, then grab your roller, and roll it a few times to get some paint on it. Start painting the wall and over the tape you've placed. After applying the first coat, go ahead and apply another coat of paint, then leave it to sit for about 2 to 4 hours or until it has dried completely. After checking if the paint has dried up nicely on the wall, start peeling the tape carefully.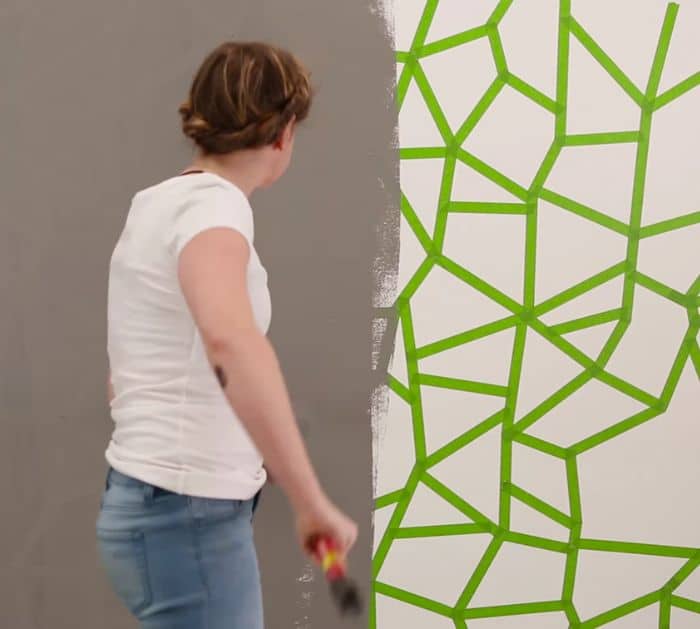 *Thanks to B&Q via YouTube for all images used here. If you loved this project idea, then you'll surely love their other videos too, so give their channel a visit and subscribe!
Easy DIY Geometric Wall Tutorial