Do you have a garden and you feel like it's missing something or maybe someone in your family is planning a wedding ceremony in a garden and you want to make decor that's on a budget and would fit the theme well at the same time? Then, this project idea by Miss PlanIt is definitely a must-try for you! This lovely garden arch is beautifully made out of items that you can purchase from the nearest Dollar store, plus, you can also add as many flowers as you want or use any kind of flowers that you prefer.
Materials:
1 lightweight metal arch
Garland ties
Artificial garland
Boxwood leaf garland
Floral wires and tape rolls
Artificial Peonies
Artificial Rose bushes
Artificial Dahlia bushes
Artificial white and pink hydrangea
Artificial light green flowers
Scissors
Directions:
Step 1
Place the arch on a flat and stable surface, then start wrapping the garland around the arch until fully covered, and wrap the boxwood garland above and in front of the arch. Separate the bouquet of flowers apart, then join three different stems of flowers together using floral wires, and tie them together with the arch using garland ties.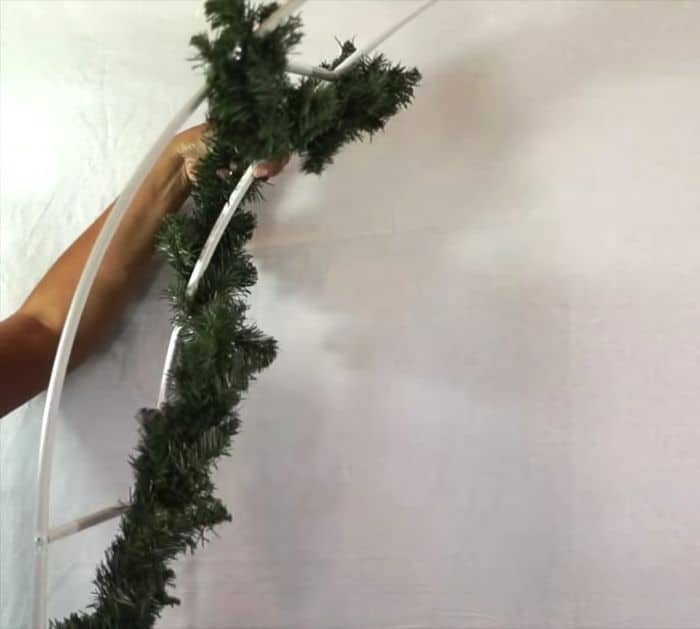 Step 2
Attach these bunch of flowers on the arch using garland ties, then bunch another group of flowers using floral wire, and attach them to the arch as well. Make sure to trim the excess ends of the stem before tying them to the arch, then attach the large peonies in the spaces, and add more decorations that you want.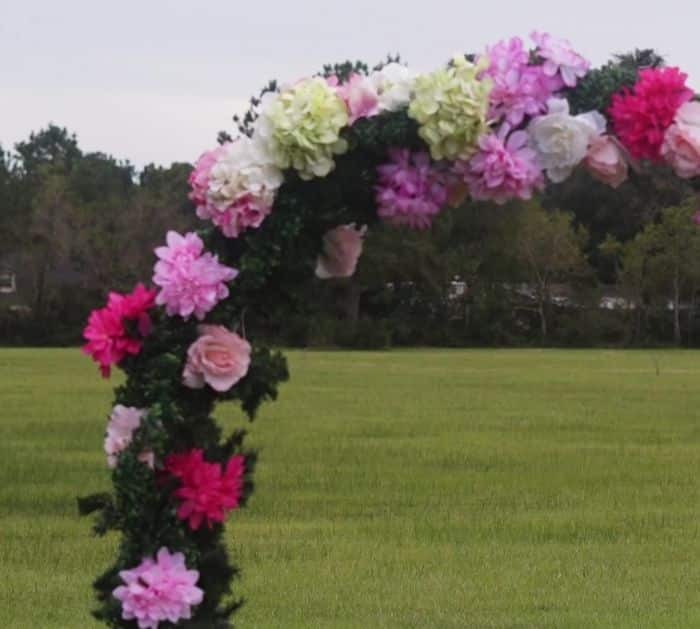 *Thanks to Miss PlanIt via YouTube for all images used here. If you loved this project, then you'll surely love her other videos too, so give her channel a visit and subscribe!
How to Make Garden Arch On a Budget Using Dollar Tree Items