When it comes to DIY projects, I only trust a handful of creators online, and one of them is This Southern Girl Can on YouTube. Her crafts are always beautiful and super easy to make using materials that you can purchase in the nearest craft store. Since it's already the Fall season, it's only appropriate to make a themed wreath that you can decorate your door or porch with. Learn how with this video tutorial now.
Materials:
Wire wreath form
Mesh ribbon, whatever color you want
Wire edge ribbon
Glittery ribbon
Artificial flowers
Floral wire
Zip ties
Scissors
Hot glue gun and glue sticks
Mini doll jeans
Straw hat
Artificial straw
Poly-fil fiberfill
Pipe cleaners
Directions: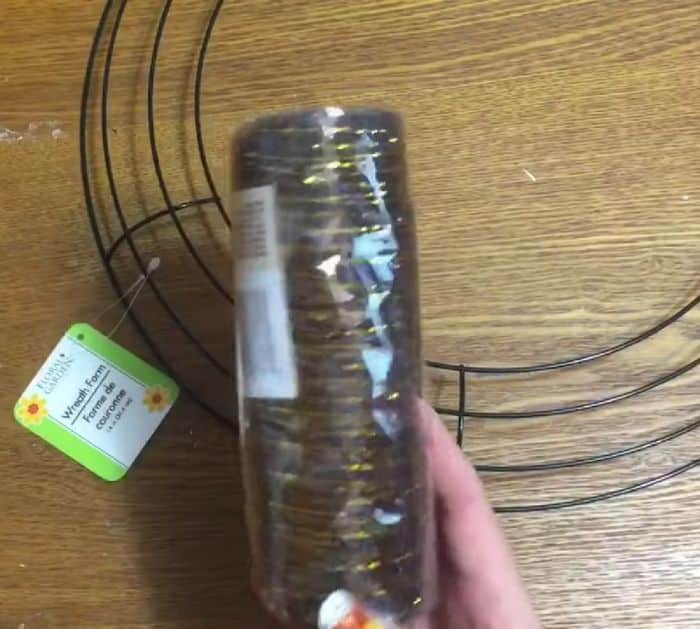 Cut a piece of wire edge ribbon and glittery ribbon, then trim off their edges to make each side pointed, and set them aside. Gather a piece of mesh, then scrunch it together as shown in the video, and layer it with the cut ribbon pieces. Hold them with a pipe cleaner, tie them securely, and make another set. Lay them together making sure their edges are facing the opposite direction, then tie them together with the pipe cleaner, remove the flowers and leaves from the stem, and adhere them to the center of the mesh arrangement. Tie the mesh arrangement to the wire wreath, then proceed to make more, and fill the wreath leaving enough space on one side for the hat. Prepare the straw hat, then attach it to the wreath using floral wires, piece together the doll jeans as shown in the video, and attach them to the wire wreath using zip ties.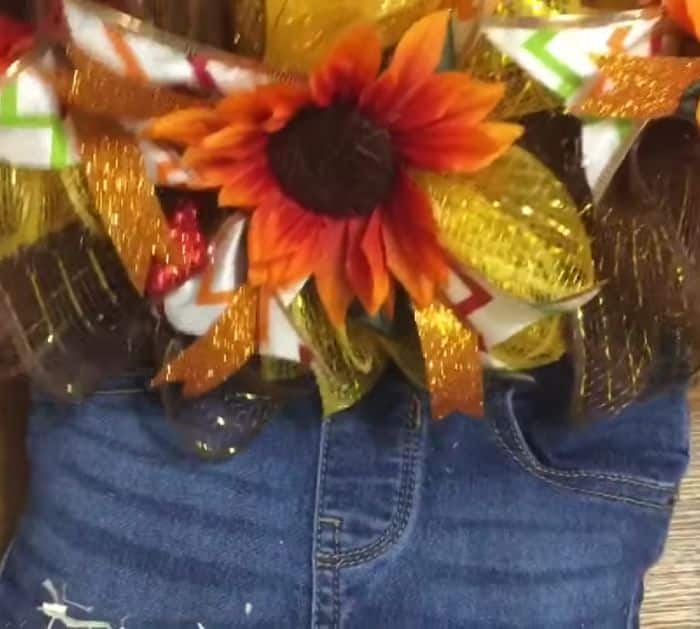 *These amazing images are all credited to This Southern Girl Can via YouTube. Check her other content and follow for more!
How to Make a DIY Fall Scarecrow Wreath