Decorating is such a fun activity and I always look forward to it on every special occasion or holiday. There are a lot of decor inspirations and ideas that you can look up online, but since I am planning on doing a lot of decorating, I prefer projects that are very easy and quick to put together and at the same time not that expensive. That's when I stumbled upon this video tutorial by Hometalk on YouTube and I was so happy and excited with all the project ideas shown in this one. You should check this out, too, you'll surely love a couple if not everything in this video.
Materials:
Lampshades
Faux moss
Hot glue gun and glue sticks
Fairy lights
Faux pumpkin
Styrofoam ball
Wire
Ribbon
Succulent
Raw silk fusion mineral paint
Baking soda
Wreath form
Directions:
#1: Yard Lighting Decor
Pick a couple of lampshades, then take them apart cutting and ripping off the fabric leaving only the wire form, and hot glue the faux moss onto the wire parts until covered. Wrap the fairy lights around the wire parts, then hang them in your yard, porch, or anywhere you want, and light them up.
#2: Hanging Pumpkin Ball
Spray paint the small pumpkins white, then lightly spray them with green, and set them aside to dry completely. Pierce a piece of wire through the large styrofoam ball as shown in the video, then make a loop at the top for hanging later, and start hot gluing the pumpkins and succulents all around the ball. Fill the nooks and crannies with faux moss, then tie a ribbon on the wire loop, and hang the pumpkin ball anywhere you want.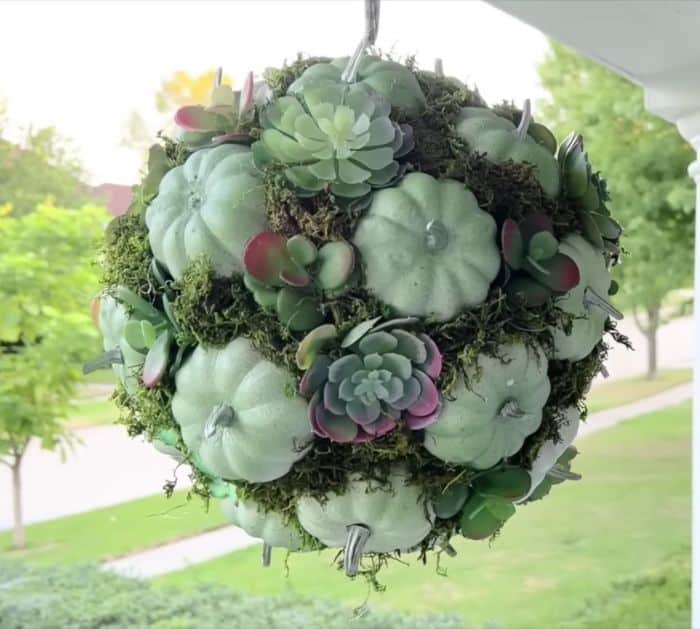 #3: Pumpkin in a Basket
Mix together the mineral paint and baking soda for some texture, then coat the pumpkin with it, and while the paint is still dry, sprinkle baking soda all over it. Coat the pumpkin with Annie Sloan wax, then hot glue a stem onto the top of the pumpkin, and start arranging the basket where you'll place the pumpkin as demonstrated in the video tutorial. Decorate the basket however you want and you're done.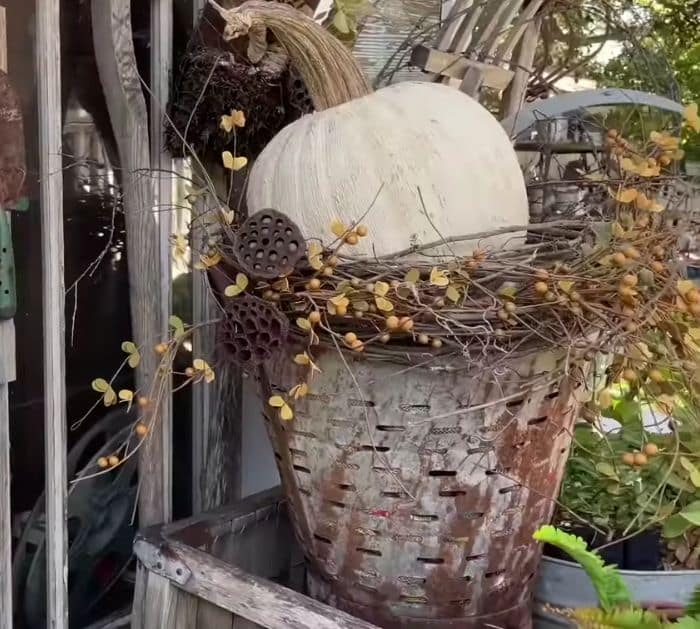 *All image credit belongs to Hometalk via YouTube. Follow and subscribe to their channel for more!
Smart and Easy Dollar Tree Fall Decorating Tips