If you're tired of the same old planters that you own or you can buy from the store and want to try making a more fun and adorable version on your own, then you might just love this idea by LaughCryDIY on YouTube! This craft project is one of the simplest DIYs that you can try and you won't even need a lot of materials for it. After preparing all of the supplies you'll need, you can finish this planter within just a few minutes depending on how much time it will take for you to remove some of the mirror parts of the disco ball which usually isn't that much. Personally, I find that the hardest part of this project was the waiting time and cleaning part of course, but other than that, this planter was worth it!
Materials:
Dollar store disco ball
Base, store-bought, or upcycled
Tweezers
Knife, serrated is recommended
Spray paint
Directions: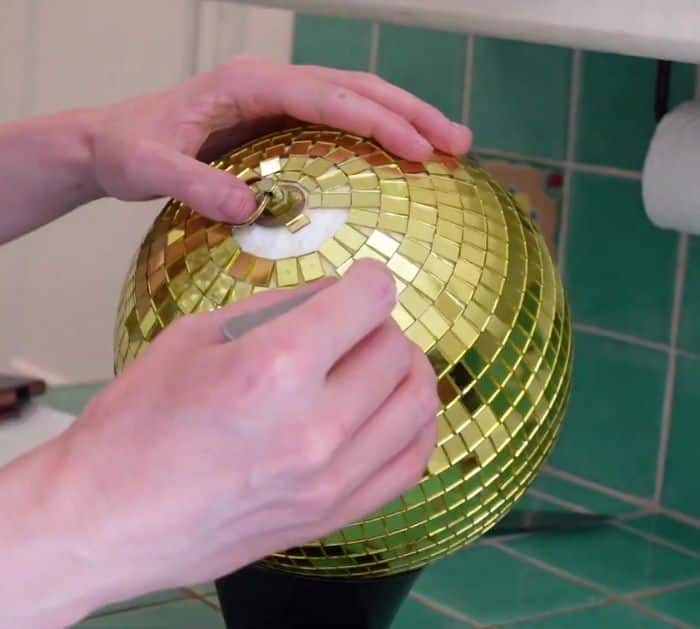 Lay some paper or cardboard on a flat surface, then spray paint the base you're going to use over it, and allow it to dry completely, you can add another coat of paint if needed. Using the tweezers, start removing the mirror pieces around the top part of the ball, then gently cut off the exposed part with a knife, and make sure to be very careful to not cut the glass off. Smooth out the edges as needed, then place the disco ball planter on top of the painted base, and transfer your plant to it.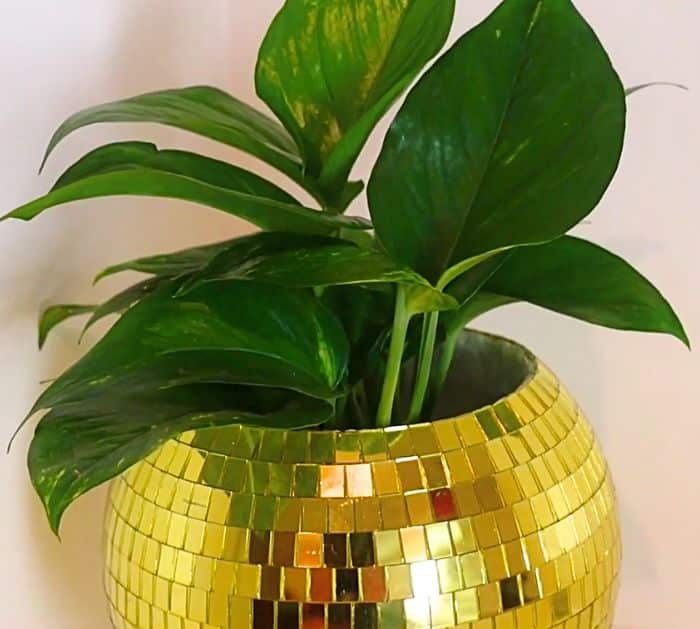 *Thanks to LaughCryDIY via YouTube for all the images used here. If you love this DIY project, then you'll surely love her other videos too, so give her channel a visit and subscribe!
Easy DIY Dollar Tree Disco Ball Planter Tutorial