Make your next summer party the talk of the town by completing your decoration with this pretty coaster set that fits well with the season's theme! You can make a coaster into any slice of fruit that you want with only a few simple and easy steps with this video tutorial by HGTV Handmade on YouTube. Plus, this DIY project only requires a few simple materials that you may already have, and if not then you can easily find them from the nearest craft store.
Materials:
Cork circles
White acrylic paint
Acrylic paint, in the color of whatever citrus you want
Foam brush
Small paintbrush, for precision or detailing work
Foam pouncer
Sticker paper
Thin circular object, to trace
Pen
Thin tape
Directions:
Step 1
Grab a cork circle, then apply 1 coat of white paint, and let it dry completely. While waiting for the paint to dry, grab the thin circular object, then place it on top of sticker paper, and trace the outside and inside. Cut it out, then peel off the backing paper, and place the sticker at the center of the cork circle to make an even border around the edge.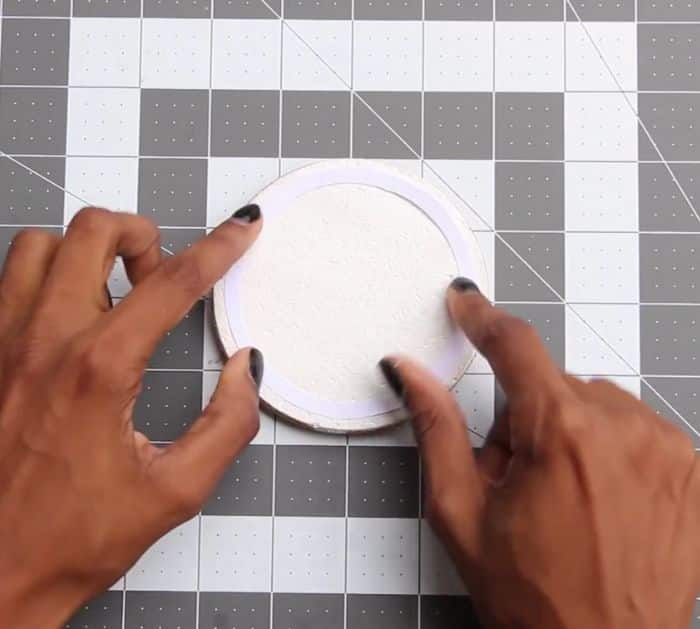 Step 2
Cut 4 pieces of thin tape, then lay it on top of the coaster as shown in the video to create even sections all the way around, and once done, start gently pressing down the foam pouncer all around the coaster to paint it with whatever color you want.
Step 3
After painting the whole coaster completely, carefully peel off the tape, then use a paintbrush to fill in the spaces and straighten the edges of the border. Lastly, paint around the edges of the coaster, then let the paint dry completely, and you're done!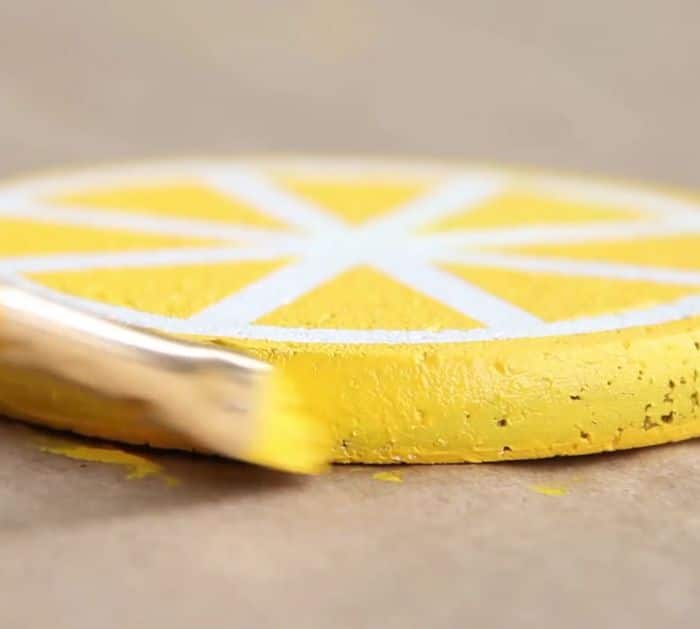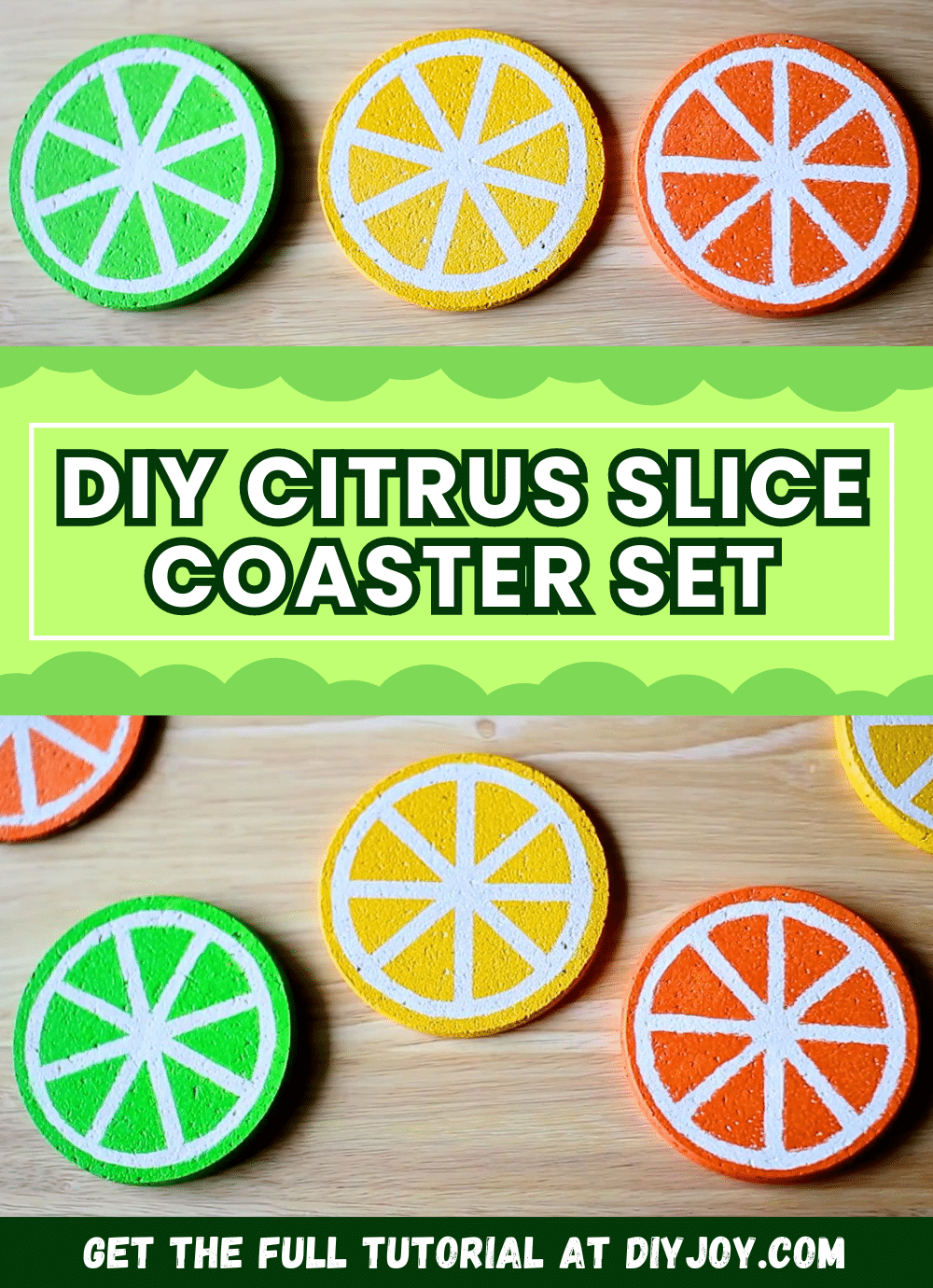 *All image credit belongs to HGTV Handmade via YouTube. Follow and subscribe to their channel for more!
Super Easy DIY Citrus Slice Coaster Set Tutorial