Quilting is a fun hobby and after almost every project it is very common to have leftover fabrics that will then go to your stash or container of fabric scraps. This is one of the reasons why I love scrap buster projects because not only am I able to try yet another fun quilt but it also uses all of my fabric scraps until almost none are left. If you are experiencing this too, then you might want to check out this video tutorial by Lori Holt on YouTube and try quilting today.
Materials:
Printed fabric
Background fabric
Ruler
Marking pen, pencil, or chalk
Scissors or rotary cutter and a cutting mat
Needle and thread
Iron, for pressing
Sewing machine
Directions:
Step 1
Cut the fabric into squares in the size that you want, then grab 1 printed and 1 background square, and lay them together with their right sides facing. Sew them on one side, then press it open, and proceed to make another unit. Lay the units together making sure that the print and background squares are opposite from each other, then lay them together with their right sides facing, and then sew them to create a 4-patch block.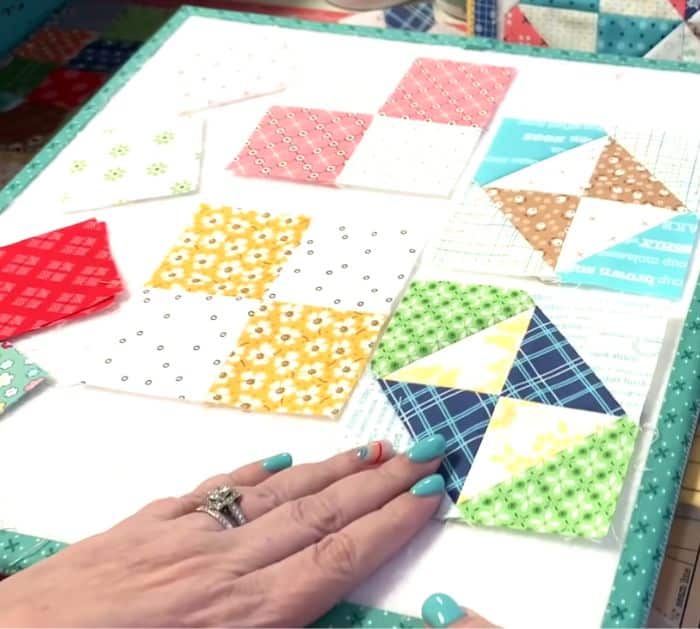 Step 2
Grab a print square, then place it on top of the background square making sure that their right sides are facing and their edges are matching. Sew them together from corner to corner as shown in the video, then press the seams open, and trim off the excess leaving only about ¼ inch seam allowance.
Step 3
Repeat the same steps on the other background square with the same print square, then do the same process on the print square using the background square this time, and iron it flatly. Now, make more blocks, then once done, sew them together, and arrange them however you want to make a larger block.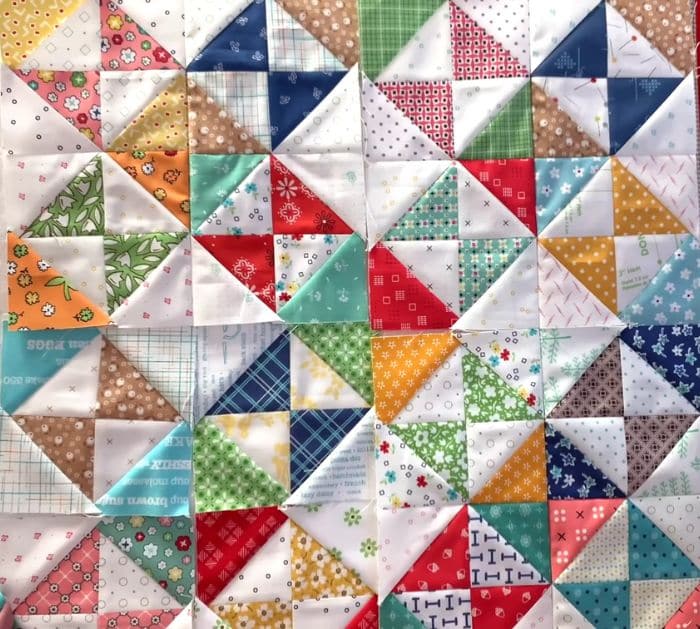 *All image credit belongs to Lori Holt via YouTube. Follow and subscribe to her channel for more!
How to Make Broken Dishes Quilt Block