The best way to spend some quality time with your family is by playing outdoors or in your yard with this simple but fun and exciting game idea. You can also play this with your friends while you're having a delicious cookout or party. The steps to making this game are also very simple but you can still ask for help to build this large kerplunk game version. Watch this video tutorial by HGTV, then run to the nearest hardware or craft store, and give this a try!
Materials:
Metal side table or tomato cage
Wire fence roll
Gloves
Tape measure
Wire cutters
Solid wire
Wooden dowels
Spray paint
Plastic play balls
Directions: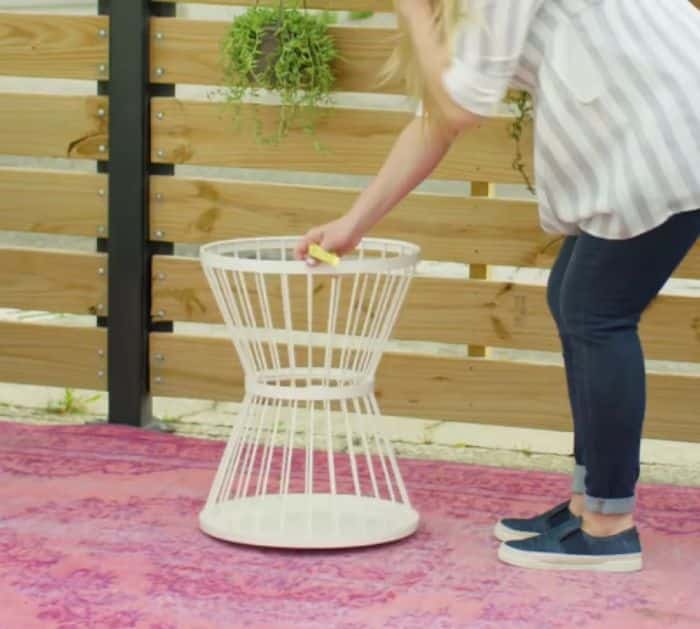 Place the table upside down, then measure the circumference of the base, and cut the wire fence to that length making sure to add a 3-inch allowance. Wear your gloves, then start cutting the wire fence, and wrap it entirely around the base to create a basket-like shape. Secure the wire using solid wire, twist it tightly, and cut off any excess wire. Do this all around the base and secure the ends of the wire fence together to prevent them from unwrapping or moving out of place. Next, spray paint the wooden dowels in 3 different bright colors, then make sure that all sides are nicely coated, and allow them to dry completely. Now, set up the game by inserting the dowels, ensuring they are woven together at the base of the fence, and pouring in the plastic balls. To play this game, take turns removing the dowels until all of the balls fall down. Enjoy!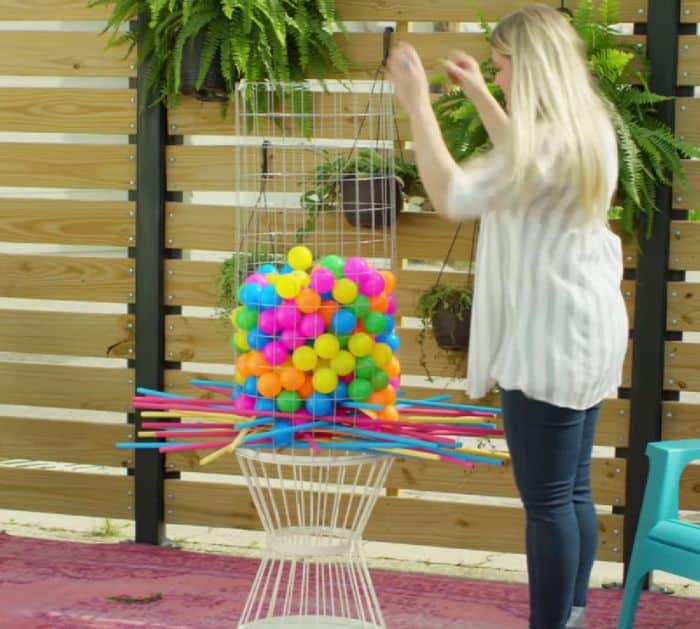 *Thanks to HGTV via YouTube for all the images used here. If you loved this DIY project idea, then you'll surely love their other video tutorials too, so give their channel a visit and subscribe!
How to Make a DIY Backyard Kerplunk Game