Potato fries are incredibly good but have tried crispy fried sweet potato chips? If you haven't yet, then this is the perfect chance to check out this recipe by In The Kitchen With Matt on YouTube. I'm sure you'll love it, it's so simple to prepare, tastes very delicious, and is addicting, too, you might not even notice that you've finished a whole serving in just one sitting because it's that good.
Ingredients:
Sweet potato
2 tsp of salt
Water
Oil, canola, vegetable, coconut, peanut, etc.
Directions:
Step 1
Wash the potato and pat it dry, then peel off the skin, cut off the ends, and slice or grate into thin round pieces. Fill a large bowl with cold water, then add 1 to 2 teaspoons of salt, and add the thinly sliced potatoes into the bowl. Allow them to soak for about 20 to 30 minutes, then place a large and deep pot on a stove over medium heat, and fill it with cooking oil about 1 inch deep.
Step 2
Bring the oil to a temperature of 162°C or 325°F, then place a separate pan on a stove over high heat, and fill it with water about 1-2 inches deep bringing it to a boil. Once the water is boiling, add in about a third or half a portion of the sweet potato slices, then allow them to boil for about 3 to 4 minutes, and transfer them to a plate lined with paper towels using a strainer or spider.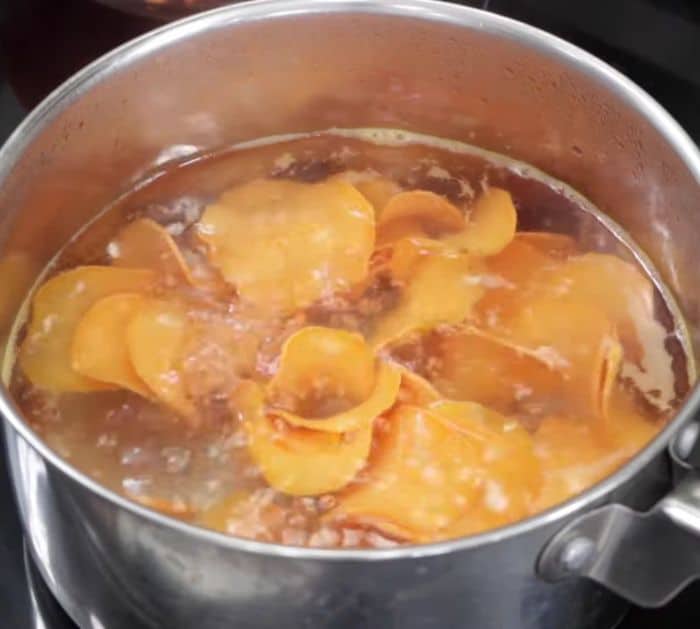 Step 3
After the potatoes have dried off all their excess waiter, gently drop them into the hot oil in batches to not overcrowd the pot, then let them fry for about 4 to 6 minutes while stirring occasionally. After a few minutes or when crispy, transfer them to another plate lined with a paper towel to drain off all the excess oil, then season them with some salt and other seasonings that you prefer, and serve. Enjoy!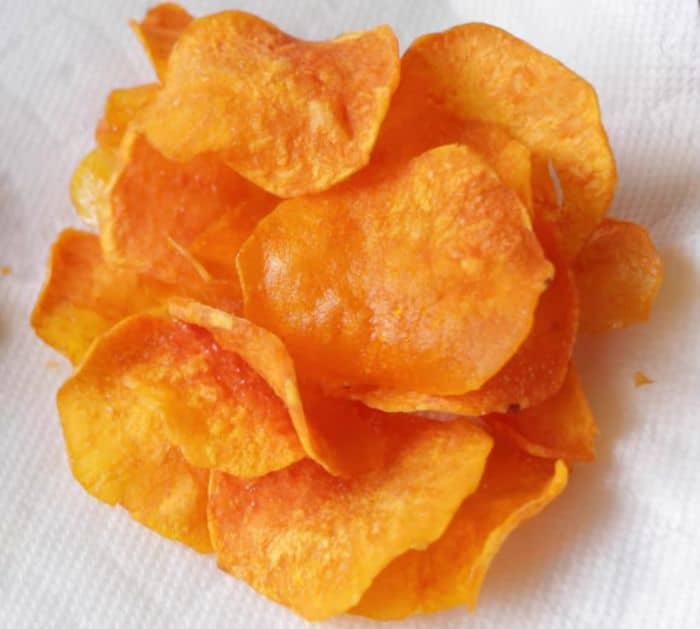 *All image credit belongs to In The Kitchen With Matt via YouTube. Follow and subscribe to his channel for more!
How to Make Thin Crispy Sweet Potato Chips