If you're looking for a project to put your favorite charm pack to use, try making this quick quilt pattern from The Sewing Studio on Youtube. This pattern is a quick project you can make with your charm pack, and it's super easy to do. You can make this as big or as small as you want; it depends on how you like your quilt. Watch the video tutorial below for the step-by-step instructions.
Materials:
charm pack
ruler
rotary cutter
2 & 1/2″ x 4 & 1/2″ of fabric (for the highlight)
Directions:
Step 1
Open your charm pack and cut all of them in half with your ruler and charm pack. After cutting them, shuffle them up in contrasting colors and sew two together to the end with a 1/4″ seam. After sewing the first pair, stop with your needle down, and pick up the next pair. Join those up and continue sewing right to the end. Repeat this process until you have sewn your whole pack.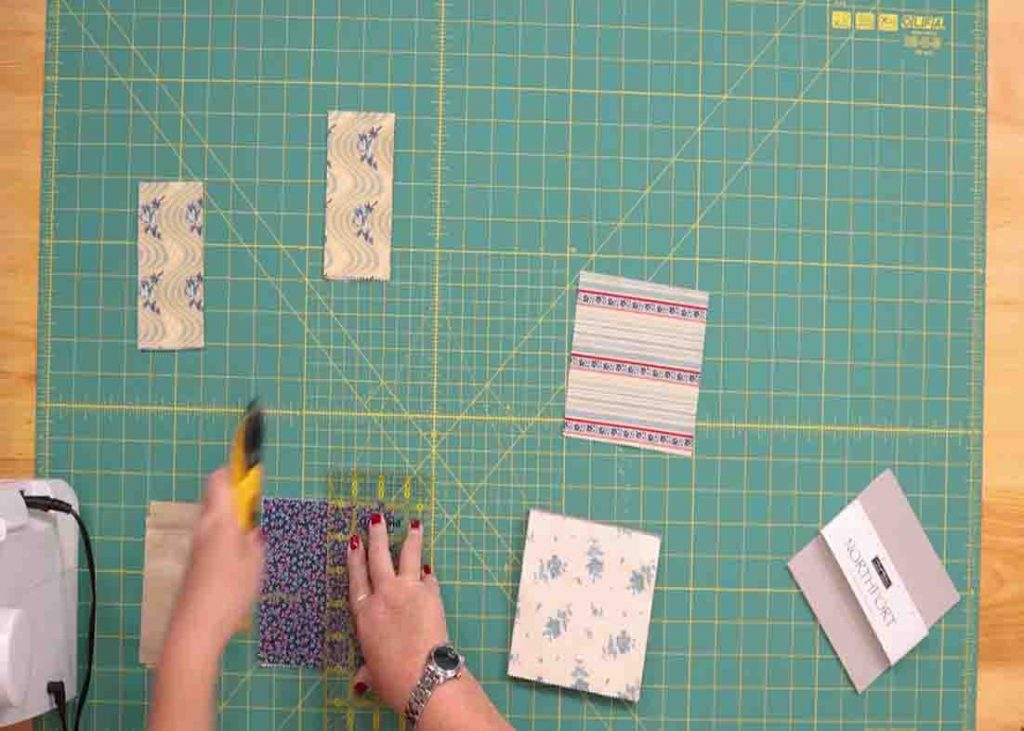 Step 2
After you've got all of your pieces joined together and have shuffled the colors, press those to one side. Now, pick up your highlight piece and place it on the top part of the sewn strips. Sew it down. Set your seam, press it back, and that is your block. Now, it's time to lay your quilt. Lay the blocks down with the highlight square to the right on row one, then your highlight square to the left on row two, and so on.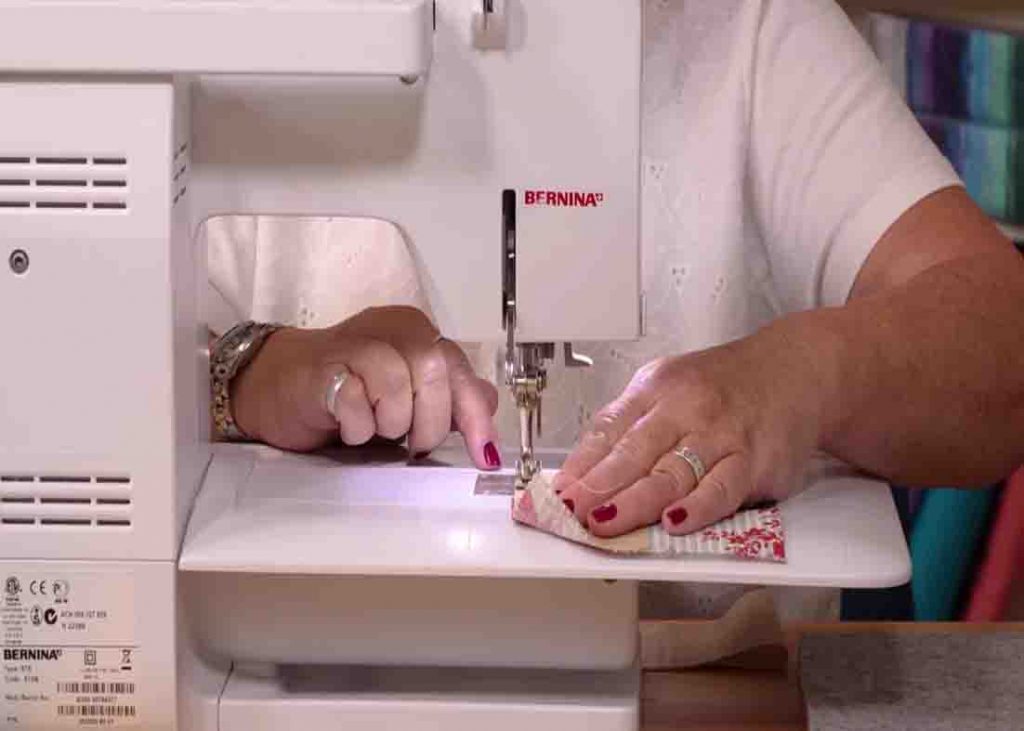 Easy Charm Pack Quilt Pattern Tutorial