Easter is coming! Are your decors up yet? If not, try making this DIY bunny wreath from We Craft Around on Youtube. It's an adorable bunny decoration you can hang up this year to make your space cozier. It's super easy to make, and you can definitely bond with your kids while doing this project. Watch the video tutorial below to learn the step-by-step instructions.
Materials:
bunny wreath form
bunny fabric
twine
ribbons
zip ties
chunky yarn
ribbons
white raffia
hot glue
Directions:
Step 1
Lay your bunny fabric on the back of it, and trace out both ears from the bunny form as well as the center ring of the bottom of the bunny. Cut all of these out. Next, attached the end of the yarn to the center ring of the bunny form using a zip tie. Took a decent amount of the yarn and start wrapping it around, grabbing and pushing it through, wrapping the bunny form completely. Once it's done, glue it to secure it.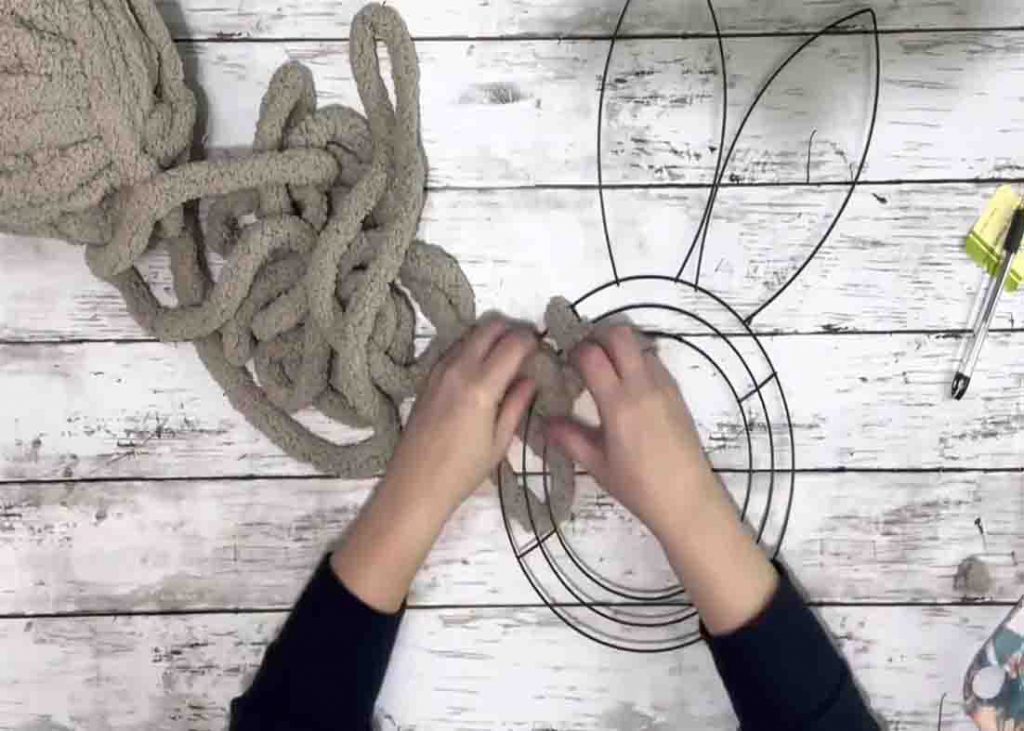 Step 2
Next, iron the bunny fabric pieces to smoothen them out and hot glue them to the back of the wreath form, right on top of the yarn. Then, make a little bow using ribbons and raffia, securing them with twine. Once it's done, hot glue it to the bottom of one of the ears. Lastly, flip the bunny over, and tuck a twine underneath one of the pieces of yarn on the back to make a hang.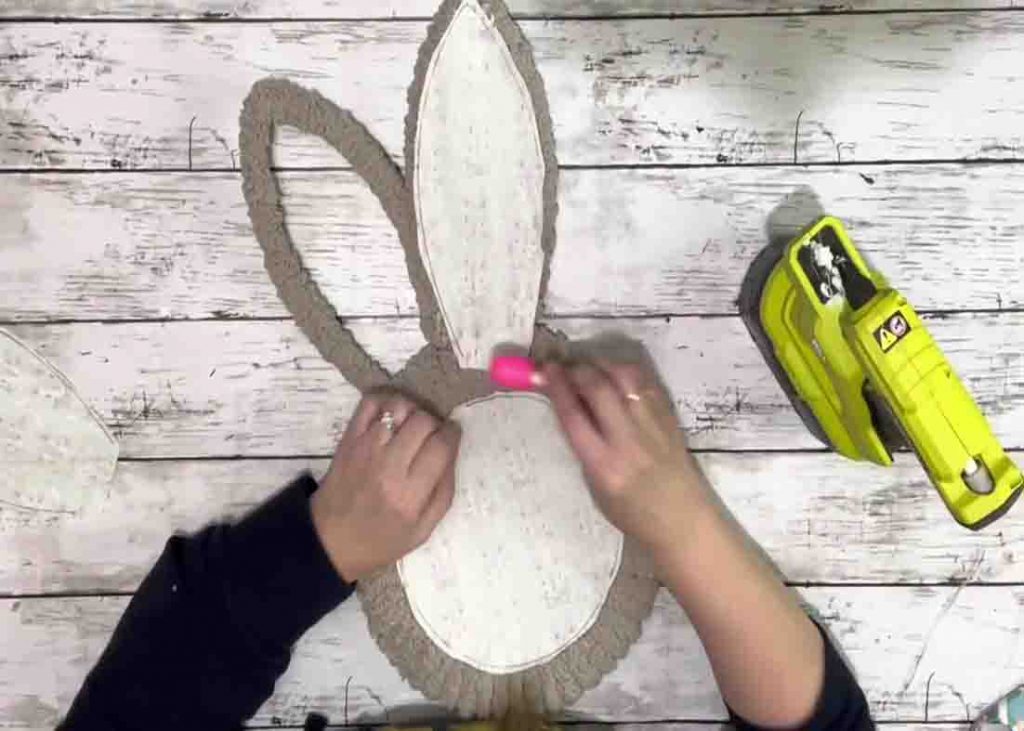 Dollar Tree DIY Bunny Wreath Tutorial