Love crafting but can't always fit it into your budget due to the high cost of supplies? Lately on Pinterest I have been seeing dollar store crafts, and I finally decided to go try making a few myself to see if they were actually worth the effort. Was I ever surprised to find that these cheap craft ideas were actually some of the most awesome ever. Creative uses of items you can buy for only a dollar, complete with easy to follow step by step tutorials that show you exactly how to make them. Call me impressed. From inexpensive DIY home decor ideas to clever do it yourself gifts, these projects will have you running out to your closest dollar store today and making at least five of these by next weekend!
DIY Dollar Store Crafts
1. Flower Vases From Salt And Pepper Shakers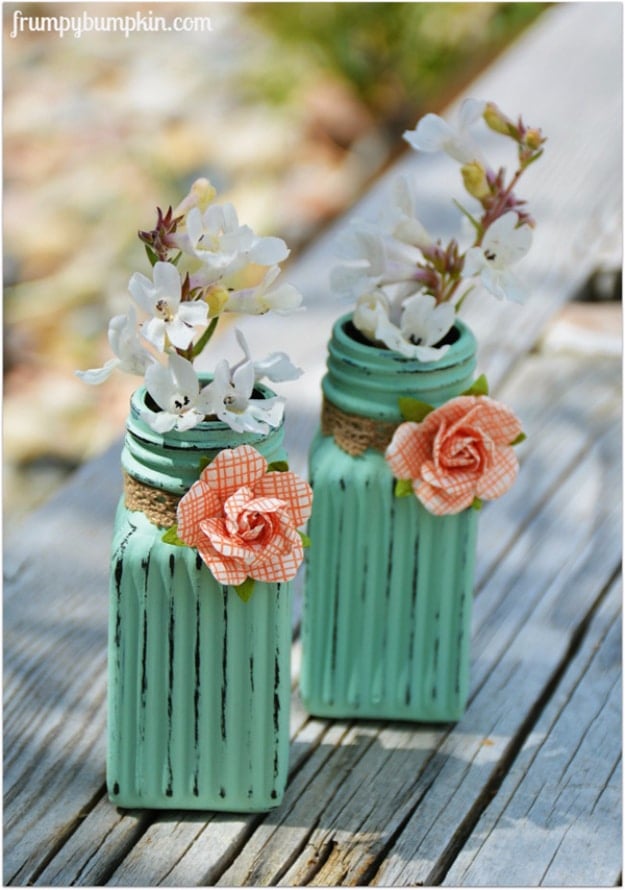 Transform dollar store salt and pepper shakers into adorable salt and pepper shaker flower vases. They are absolutely beautiful. Brighten up the kitchen and dining room table with this vibrant DIY project from Frumpy Bumpkin.
2 DIY Fabric Flip Flops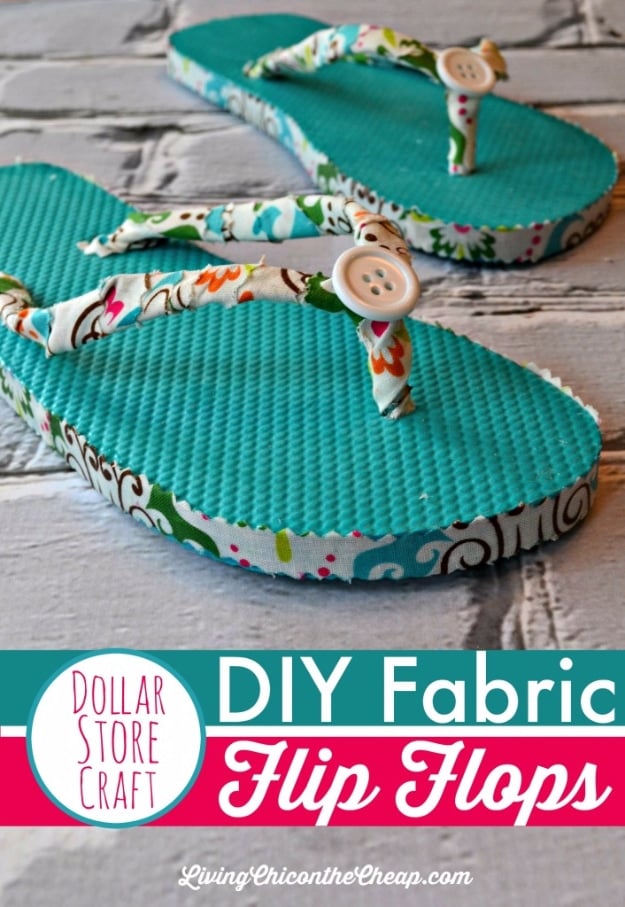 This DIY Fabric Flip Flops turned out so perfectly. It's so adorable and would also make such a nice gift with a matching tote bag for the pool. I absolutely love this DIY project and I'm making this with my kid this coming weekend. I'm sure she will love it too.
3. Patterned Tablet Case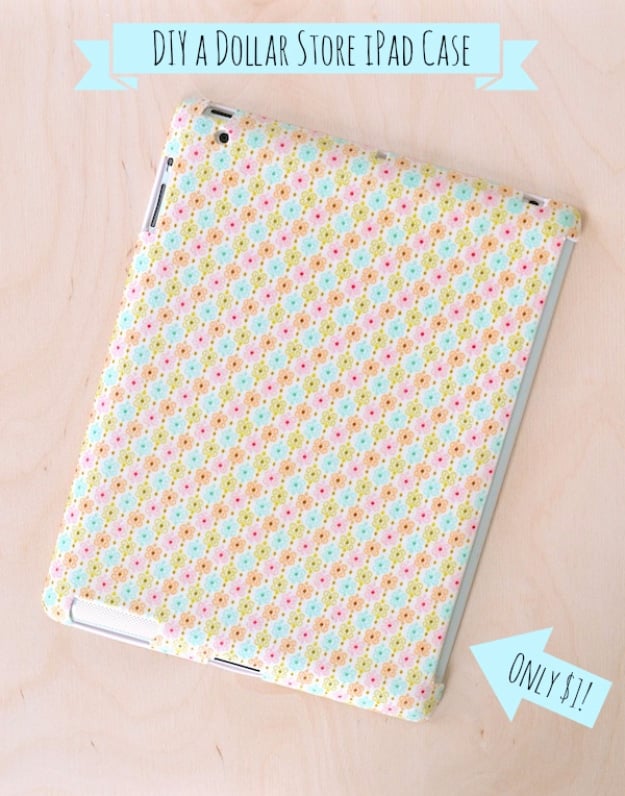 If you are a sucker for anything decoupaged, then you will absolutely love this craft idea from Mod Podge Rocks Blog. A custom case was made out of the decoupaged fabric onto the Ipad case. How ingenious! I am going to be looking for an iPad case that I can give a little makeover.
4. DIY Floral Mouse Pad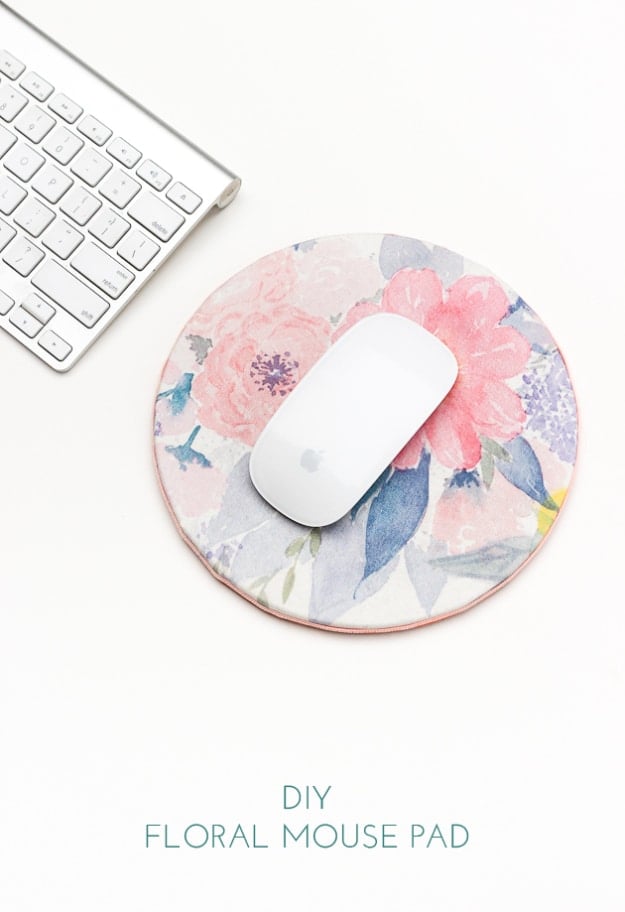 I can't get over how pretty this DIY Floral Mouse Pad is! I mean, it's even better than the store-bought ones. It's super cute and would make a good wall decor as well if you cut out different shapes. Putting it on my to-do list.
5. DIY Triangle Leather Pouch

Looking at these little pouches makes me so excited to start creating one for myself. They're perfect for keys, lipsticks, change — any little items in your purse that need corralling and super adorable for holding little trinkets. They look quite modern too, hard to believe this is a DIY.
6. DIY Jewelry Storage

Wow, this would look perfect for my dressing table in my bedroom. There are so many pretty dishes to be found at thrift stores, so the possibilities for something like this are limitless. How cute and clever and I like the mix of wood and pottery.
8. Simple DIY Paper Mache Fruit Bowls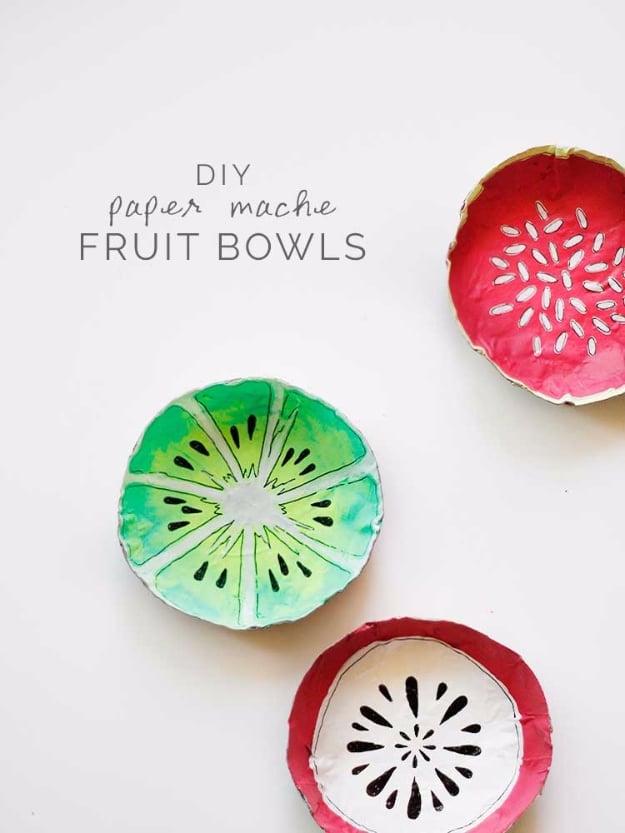 If you're obsessed with paper mache, this DIY project is perfect for you. This DIY Paper Mache Fruit bowl is a cute, modern way to hold all your trinkets. Well Nesting has got the easiest step-by-step instructions that you can follow to start creating your own.
9. Tassel Garland DIY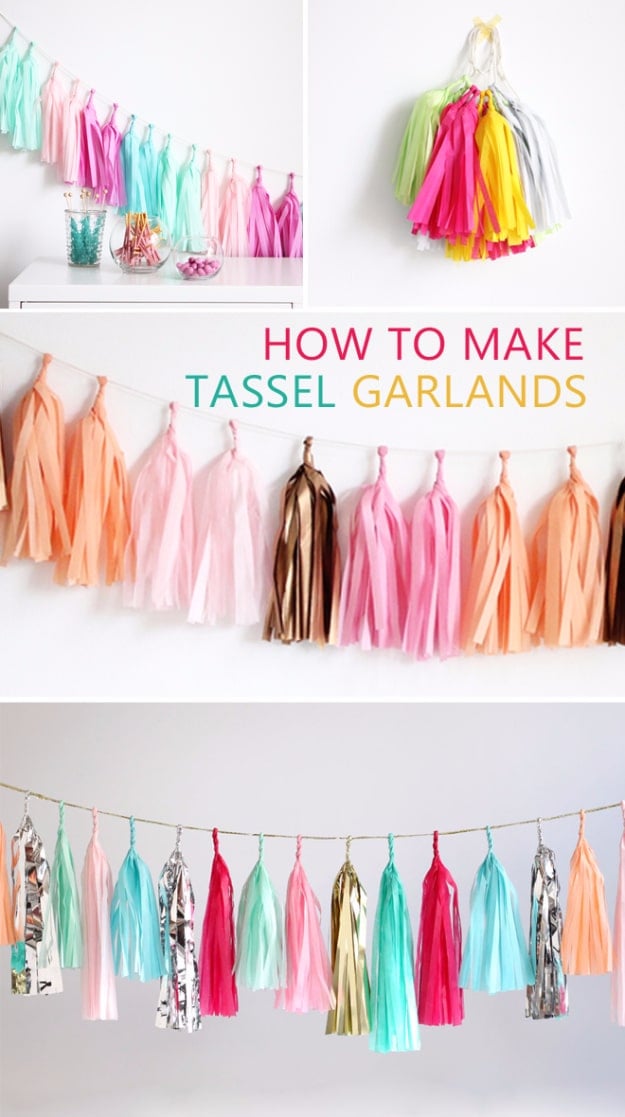 If you are looking for a cute DIY project to add some fun to your parties, shower, wedding, or office, then you must try these cute tassel garlands. All you need are some tissue papers, scissors, glue gun, and cord and you'll be all set. Read the full tutorial from Pizzazzerie.
10. DIY Floating Glitter Tumbler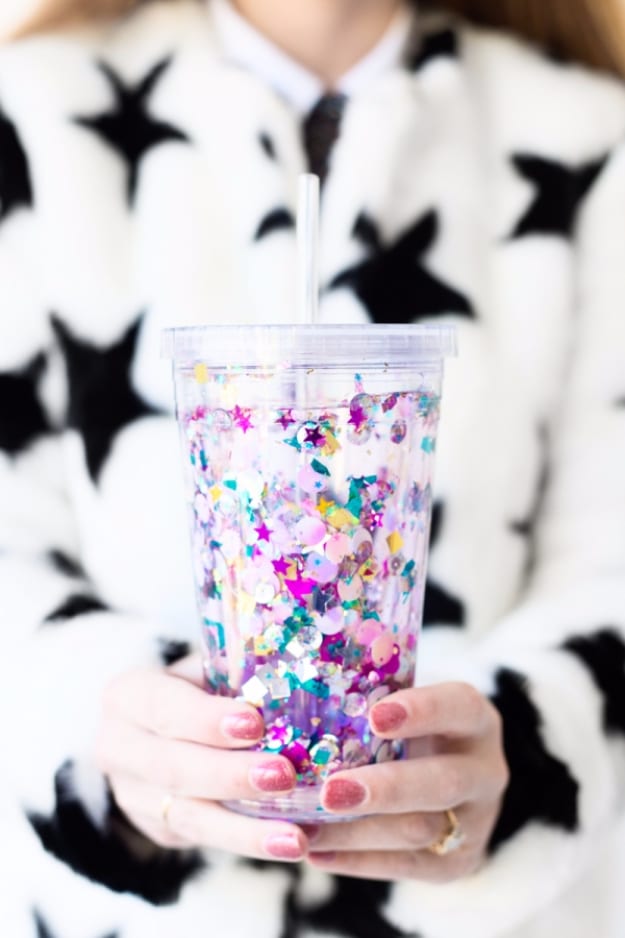 Drinking water is essential for a happy, healthy life. So, why not make that an easier task to do every day by crafting yourself one of these shimmery beauties? What a fun project to try! Can't go wrong with glitter, I tell 'ya.