Looking for the perfect DIY Valentine gift idea for him, that special new guy, or perhaps your boyfriend or husband? Valentine's Day is just around the corner. Are you still looking for something special for a boyfriend, fiancé, husband or your incredible significant other? Let's admit it, guys can be quite tricky to buy gifts for. But you can definitely give a gift of love by DIY-ing something special for him on this special day. Even if you have no budget for an impressive gift, there is no need not to give him something super special. These 35 cheap DIY Valentine's Day gifts for him can be made quite inexpensively. Besides, what could be more romantic than surprising him with personalized handmade gifts that he will surely love! With our super simple and practical ideas, you will absolutely impress your guy. Check out the step by step tutorials below to learn how easy they are. Happy Valentine's Day!
DIY Valentine Gifts for Him
1. DIY Love Mug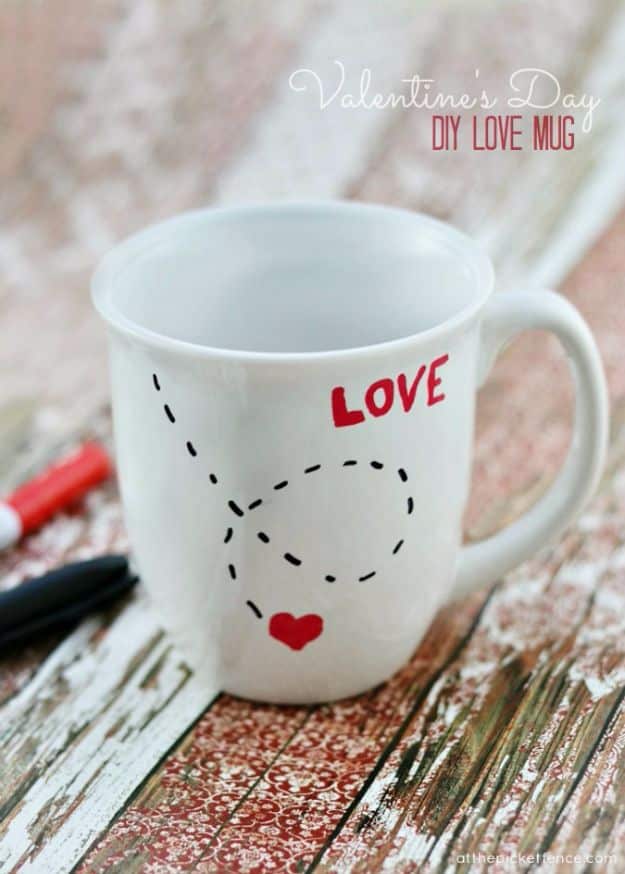 If you want something cool to make for your boyfriend for Valentine's day, consider this mug that will have him thinking of you every morning with his coffee or maybe late at night with his cup of hot chocolate or tea. Make this fun "love" mug with cute red painted hearts. Show him he has yours with this awesome but easy DIY Valentines Day gift.
2. DIY Rocky Picture Frame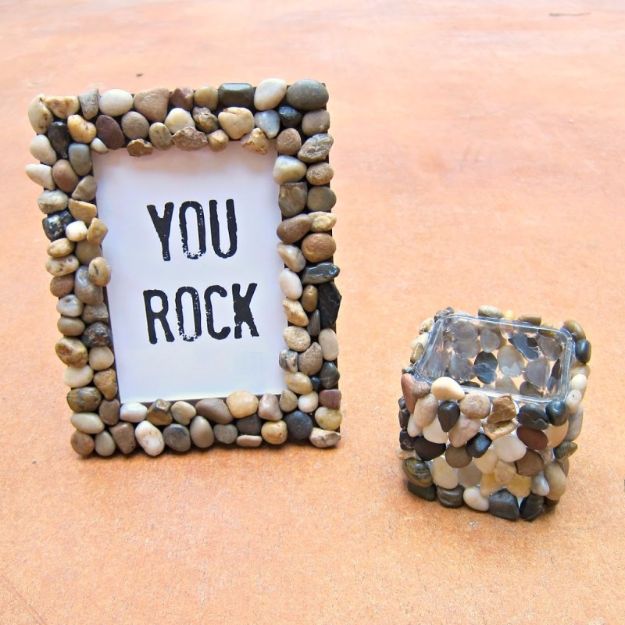 Here is a rustic DIY idea for a frame that might look great on his desk or bedside table. Include a printed quote or a photo, perhaps of yourself? Whether you need a Valentine's gift idea for husband Dad, boyfriend or another important person in your life, this inexpensive handmade frame is sure to be well received.
3. Pop-Up Photo Box for Your Special Shutterbug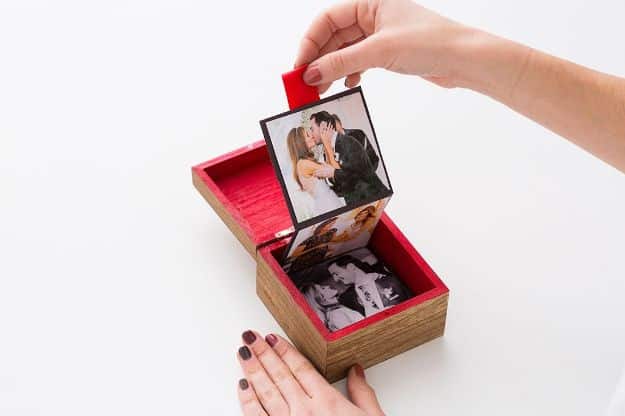 This Valentine's day, instead of spending too much money on gifts or dates. Why not give your loved one something more special? Something that shows you care and you treasure the moments you had together like a Pop-Up Photo Box! You could fill it with all the memories you had together and it would be a lot more sentimental than giving them flowers or stuffed animals. Check out this amazing tutorial from Brit.Co now! It's really easy to create, all you need are some picture that you guys have taken together, a wood craft box, wood stain, paint, ribbons and a black cardstock!
4. Valentine's Day Chocolate Bar Wraps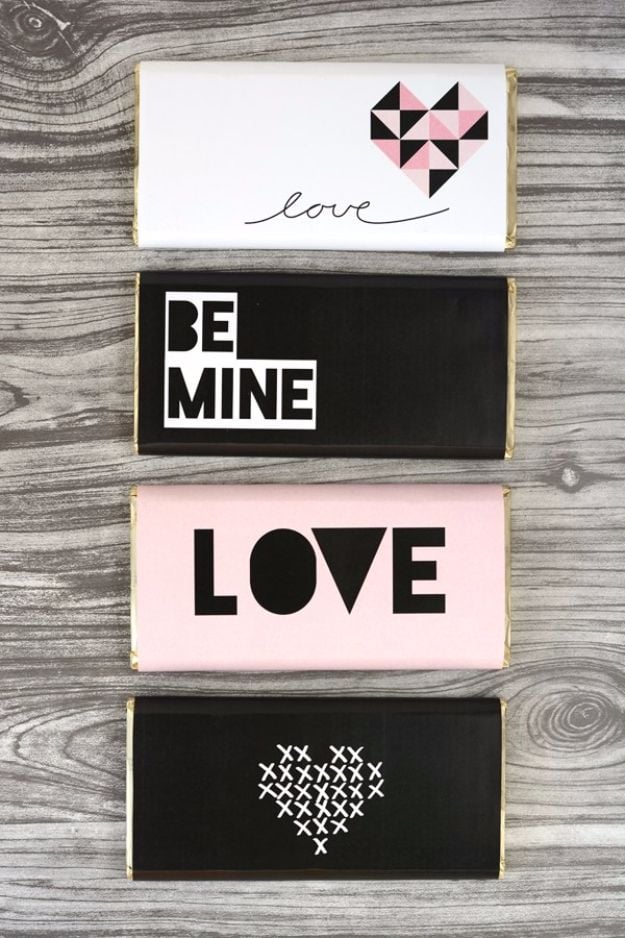 What's the sweetest way for you to show your love this Valentine's day? Of course! Chocolates! Chocolates has been the number one gift people give and receive during Valentine's day but instead of giving your loved one some plain old basic chocolate, give it a little twist and create your own Valentine's Day Chocolate Bar Wraps and send your sweetheart the sweetest chocolates with the sweetest words you want to tell them! Check out this tutorial from Olander and Palm now to create your own!
5. DIY Necktie Zip Pouch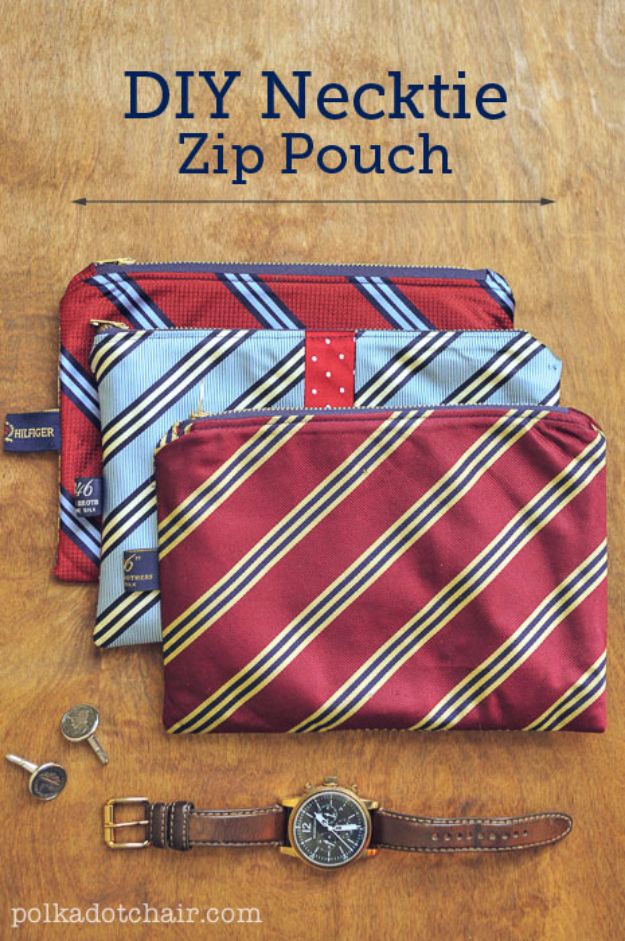 Want to give your valentine something that he could treasure and use on a daily basis? Here's a really cute, really cool idea from Polkadot Chair that you can check out. This tutorial teaches you to create your own Zip Pouch made out of neckties! You can give it to your beloved so that he could use it to store pennies and such and he could use it on a daily basis. Check out the full step-by-step tutorial now! If you have an old necktie sitting around, go ahead and make use of that and your one material ahead into making a Necktie Zip Pouch!
6. DIY Etched Mason Jar Glasses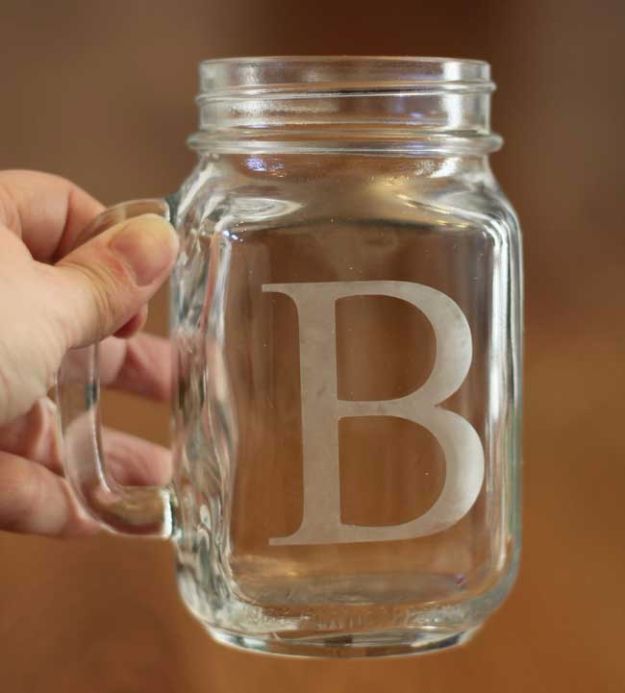 Warm months call for lounging by the pool with a cold beverage in hand. And what better way to enjoy your drink than to have your own customized Mason Jar! And in this tutorial from Sometimes Homemade you will learn to create or customize your own mason jar with your name or initials matching with your lover! And you and your sweetheart can rock your next pool party together with style!
7. I'm Nuts About You Walnut Valentine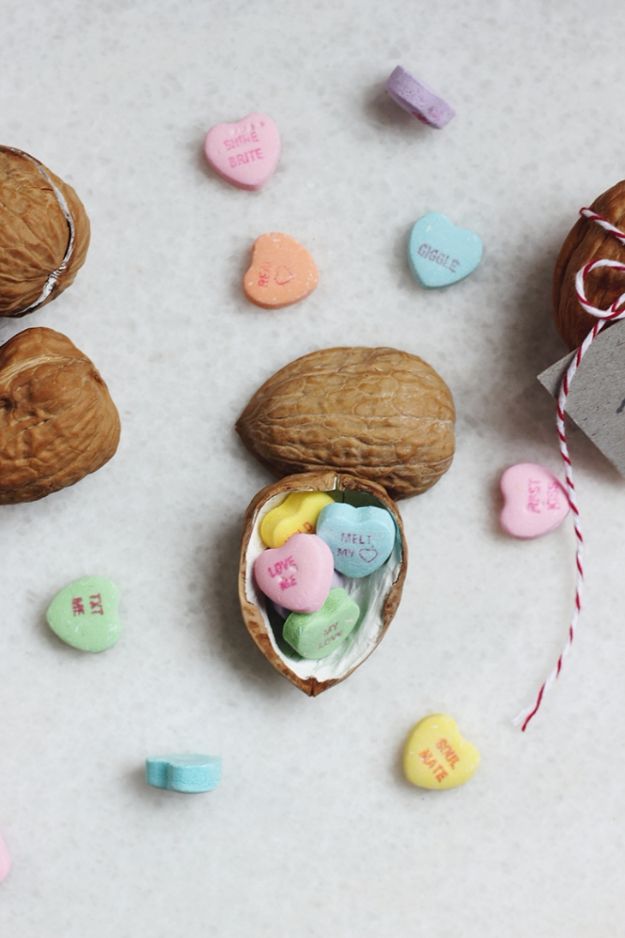 With LOVE day just around the corner, I am guilty of still not having a gift for the man in my life. Yeees! Don't judge! Thankfully, The Merry Thought shares this surprisingly easy and brilliant idea for not only our sweethearts, but also our friends, our children and others! I know you'll love this idea as much as I do! Go ahead and check out the tutorial now and create your own "I'm nuts about you" Walnut Valentine and fill it with sweet candies or sweet words for your sweethearts!
8. DIY Insulated Beverage Holders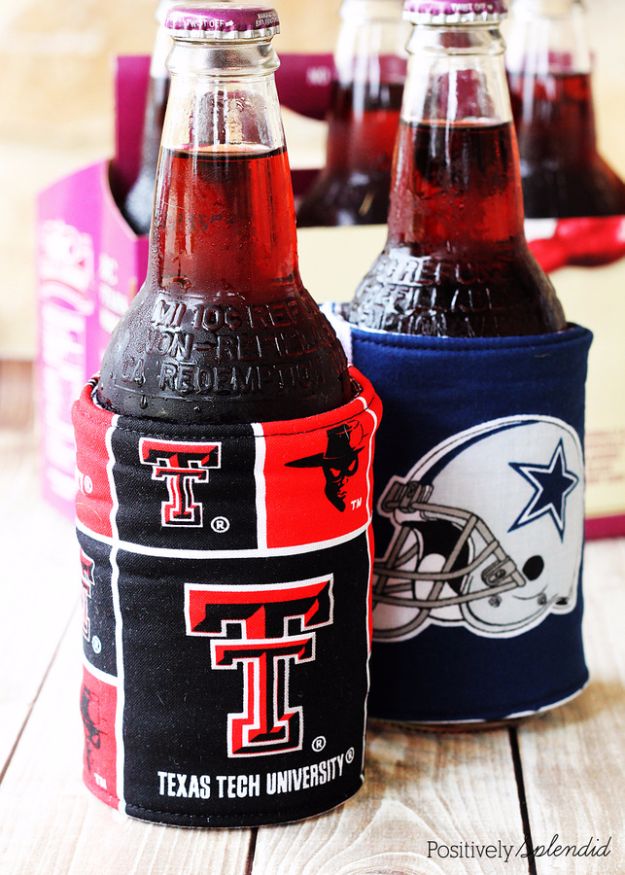 Valentine's day is just a few days away and I couldn't be more excited! Any guesses up to why? Well for starters it's another day to celebrate love and secondly, another excuse to open up a bottle of beer or two with the person you love! And to make it a lot more special, for this Valentine's day I found this tutorial from Positively Splendid to create Insulated Beverage Holders where you could customize! Wouldn't it be nice to keep your drinks cold by this Beverage Holders with you and your sweethearts name on it?
9. Cute Sock Bouquet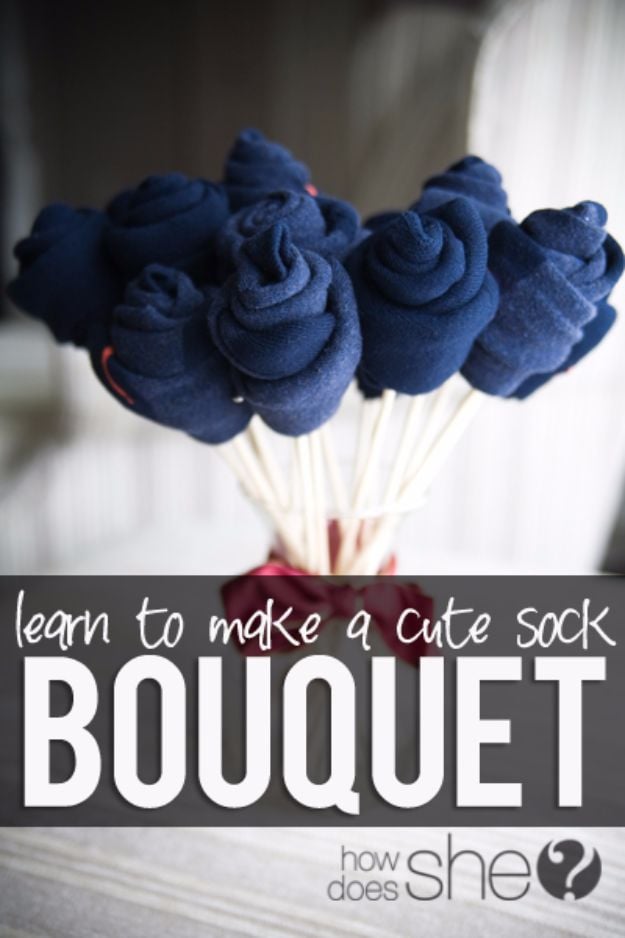 In just a few days from now we will again be celebrating the sweetest day of the year, Valentine's day! And I bet you are still thinking of ways to show your love to your partners. I know most of us wants to give our sweethearts something that they would remember and appreciate right? So instead of giving the normal chocolates with a bouquet of flowers how bout make that chocolates with a cute sock bouquet so that the flowers could actually last for a long time. Like the symbol of your love for each other! Check out the video tutorial from How Does She to learn how to create them!
10. DIY Magnetic Wristband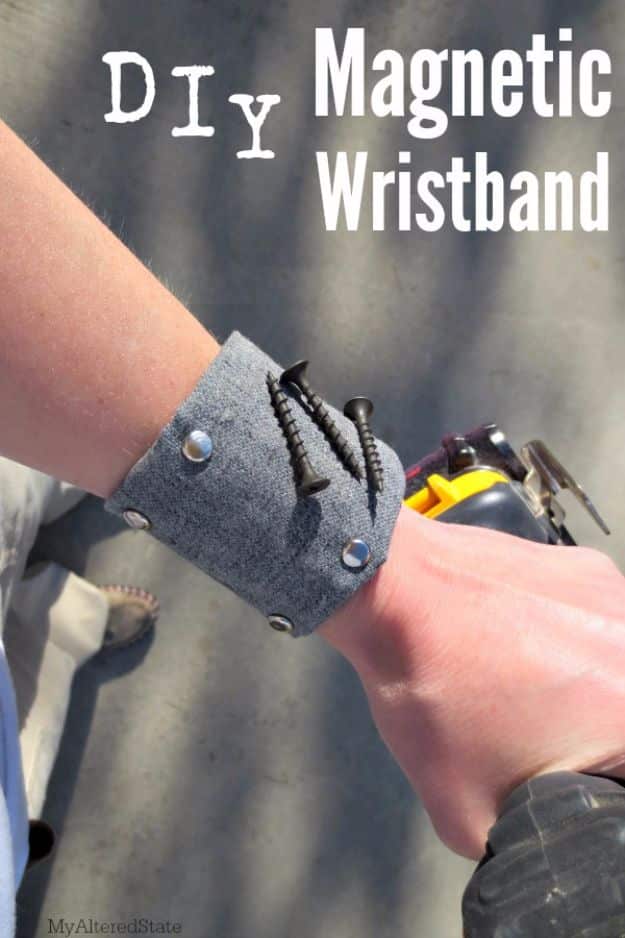 Want to give your sweetheart something perfect for Valentine's day? Here's a really cool, really sweet idea that DIY Joy came up with! Check out this video tutorial now so that you can give your Valentine something that comes from the heart and of course made with lots of effort for this Valentine's day! Create your own Lightbulb Valentine so your sweetheart could put it on the lamp at her night stand so she would always be reminder before she sleeps that you love her!
11.
Conversation Heart Vodka & Cupid's Kiss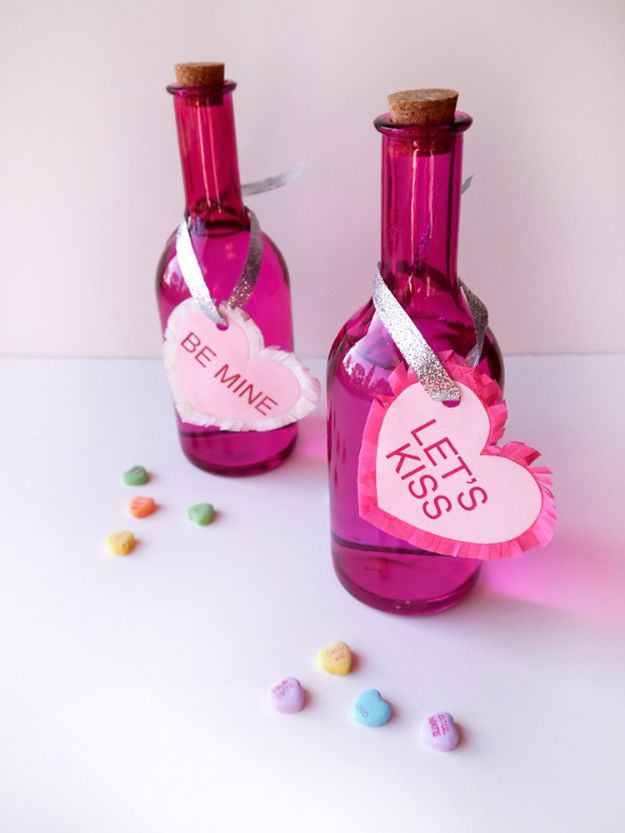 Cupids day or Valentine's day is a day of love. Valentine's day isn't only for lovers or couple it is also for your loved ones like your family or friends. So Valentines is a celebration of love and of course when there is a celebration there is booze! So check out this step-by-step tutorial from Freut Cake to create your Conversation Heart Vodka that's made with only conversation hearts candies and of course vodka and Cupid's Kiss Cocktail that can be made with the Conversation Heart Vodka and some Rose Lillet!
12. DIY Lightbulb Valentine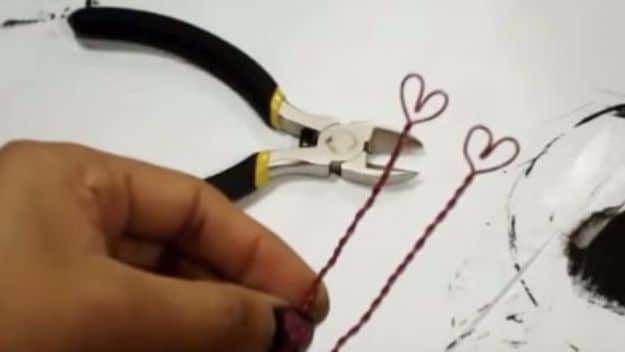 13. Men's Mini Herringbone Scarf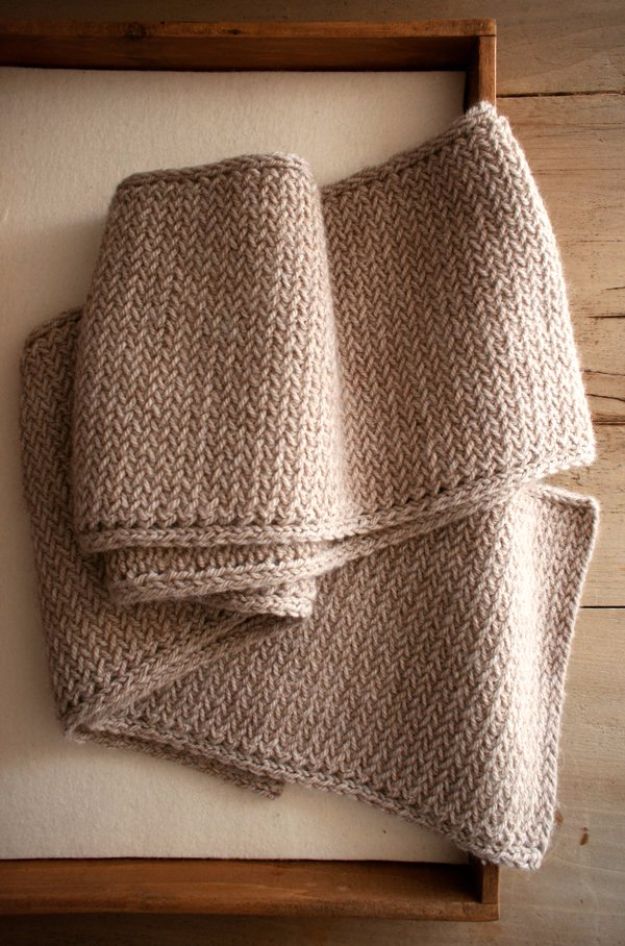 14. What I Love About You From A To Z

15. Handmade Message in a Bottle Valentines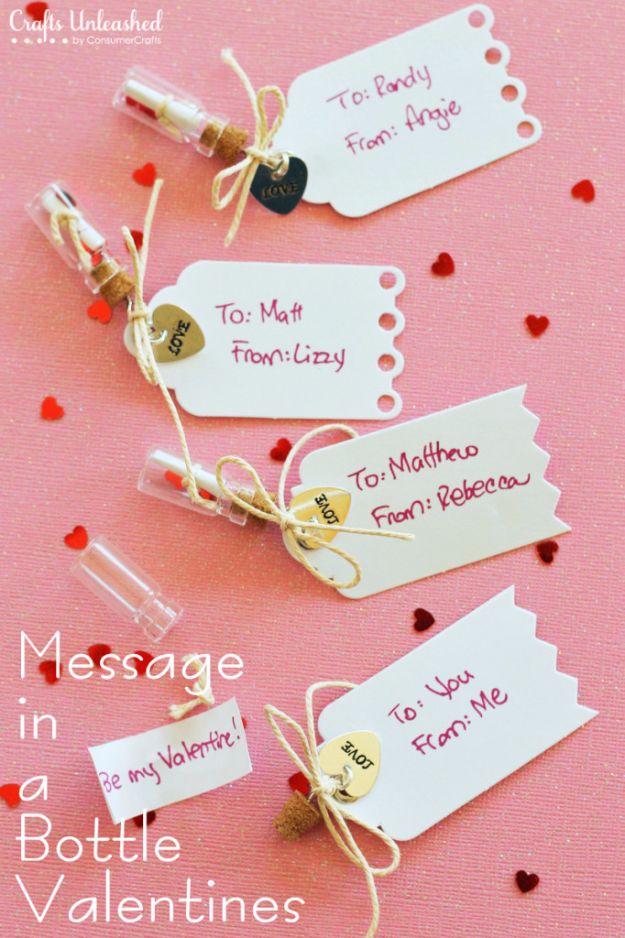 16. DIY Beard Balm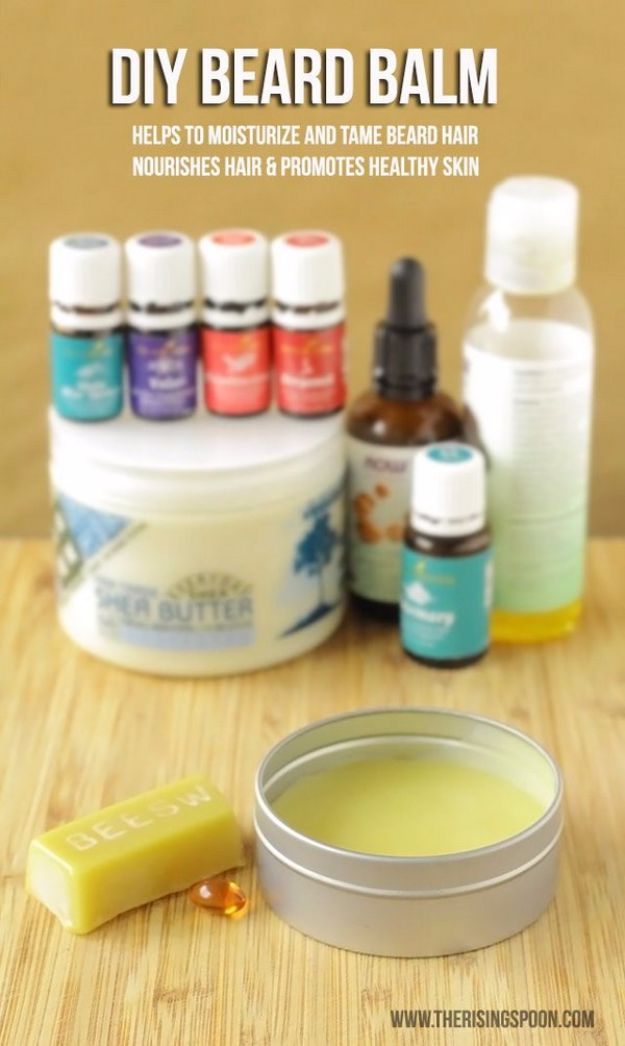 17. DIY Avengers Superhero Shoes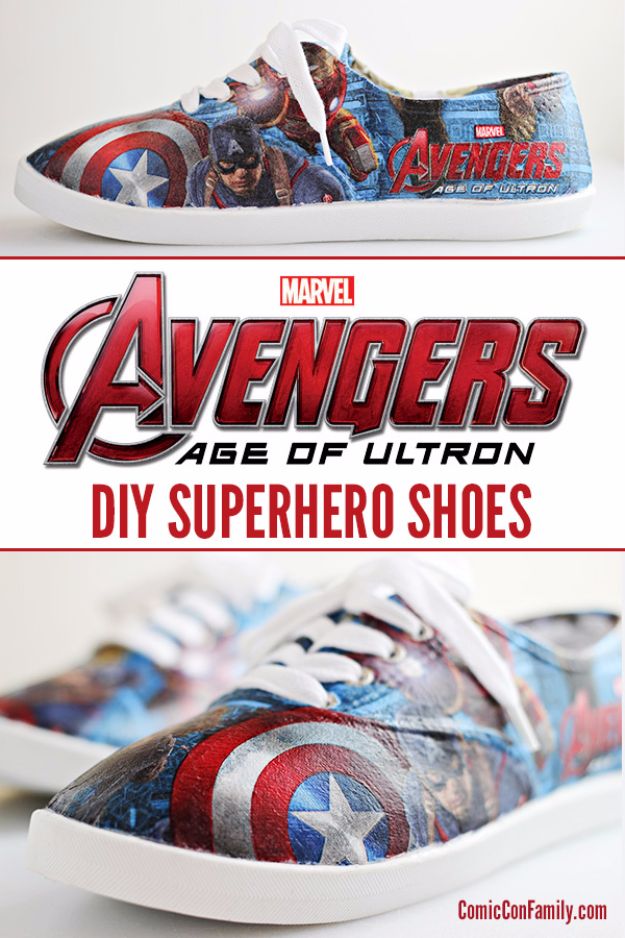 18. Valentine Candy Bottles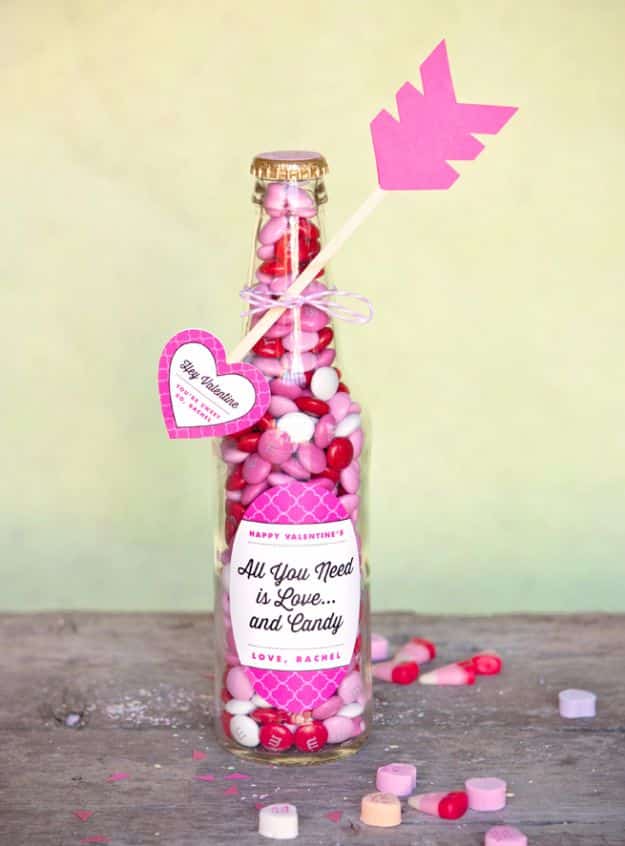 19. Upcycled Leather Bracelet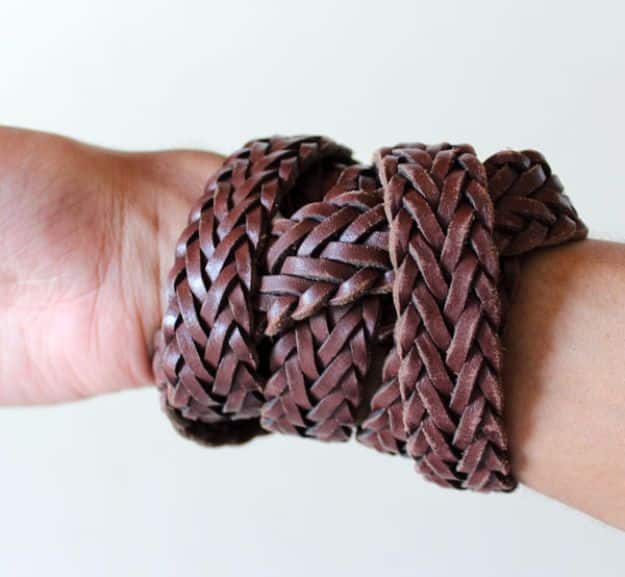 20. His And Hers Embroidered Pillowcases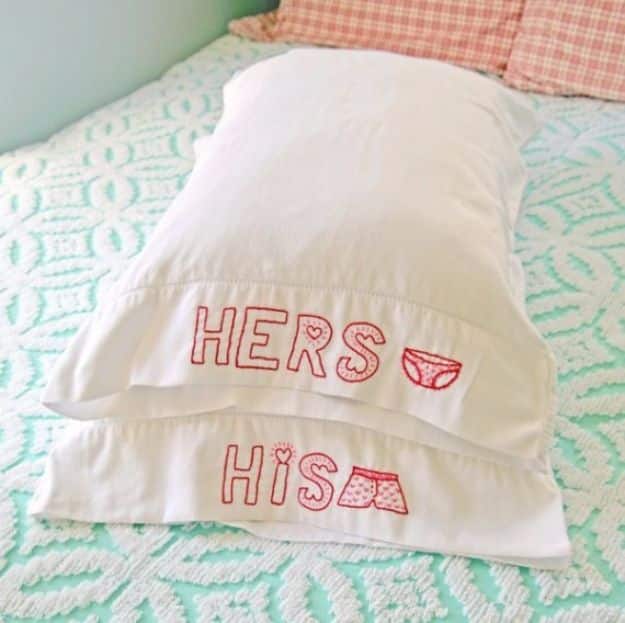 21. Simple Leather Keychain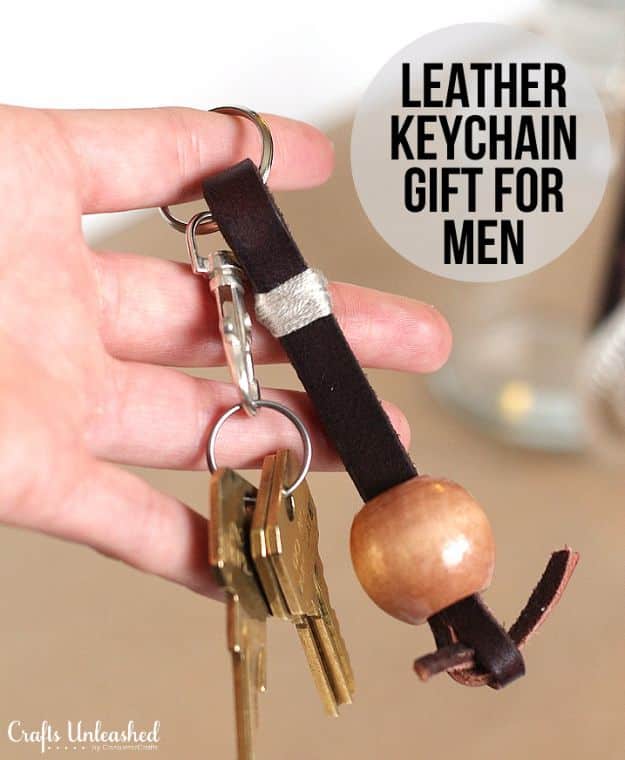 22. Chocolate Heart Magnets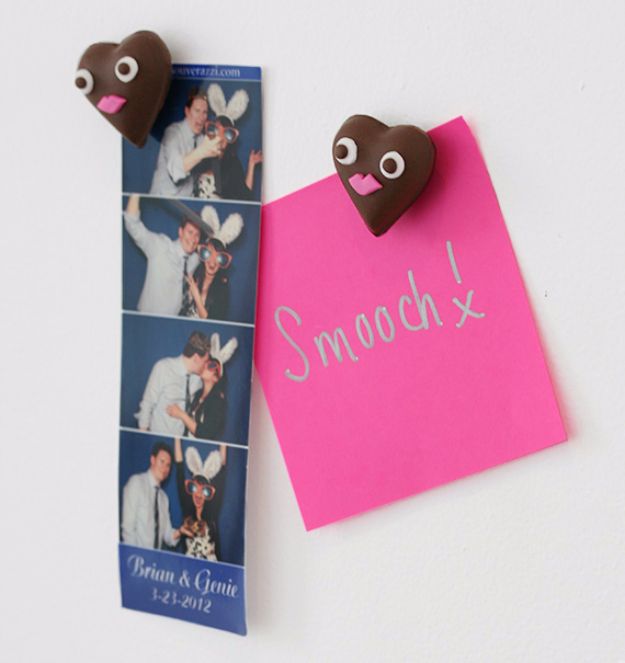 23. Dino iPhone Tripod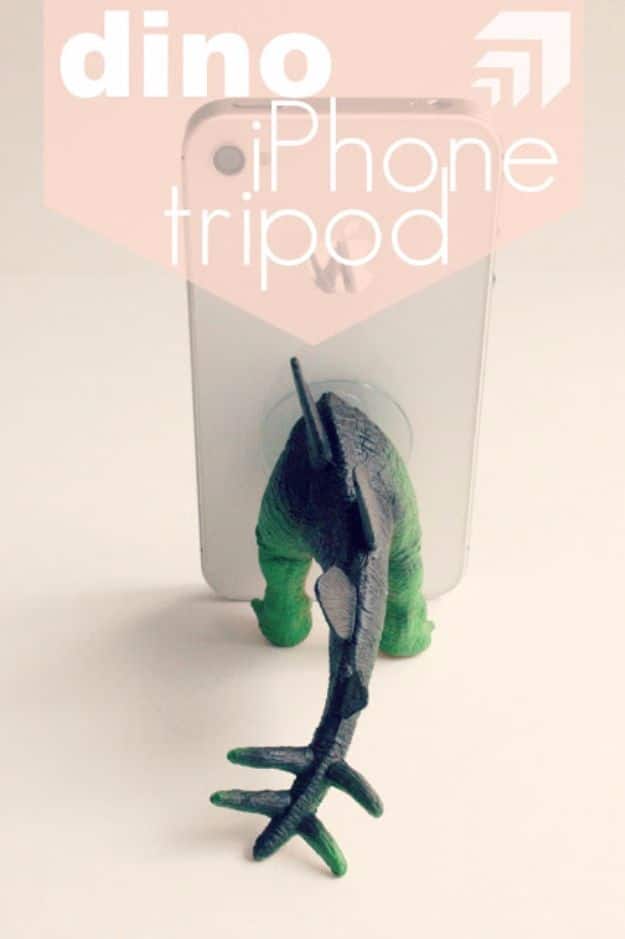 24. It's Valentine's Day Printable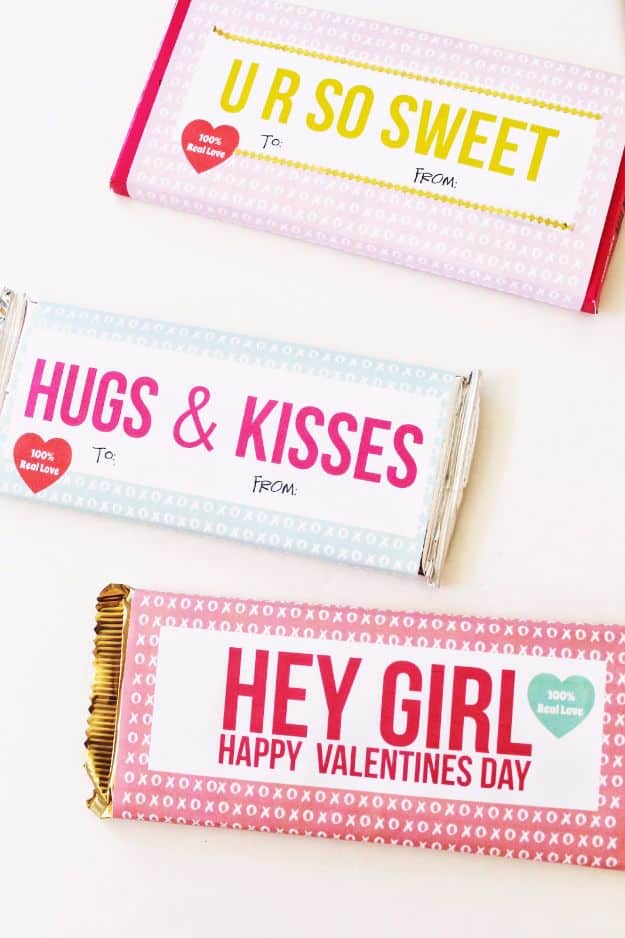 25. DIY Painted Wood Slice Coasters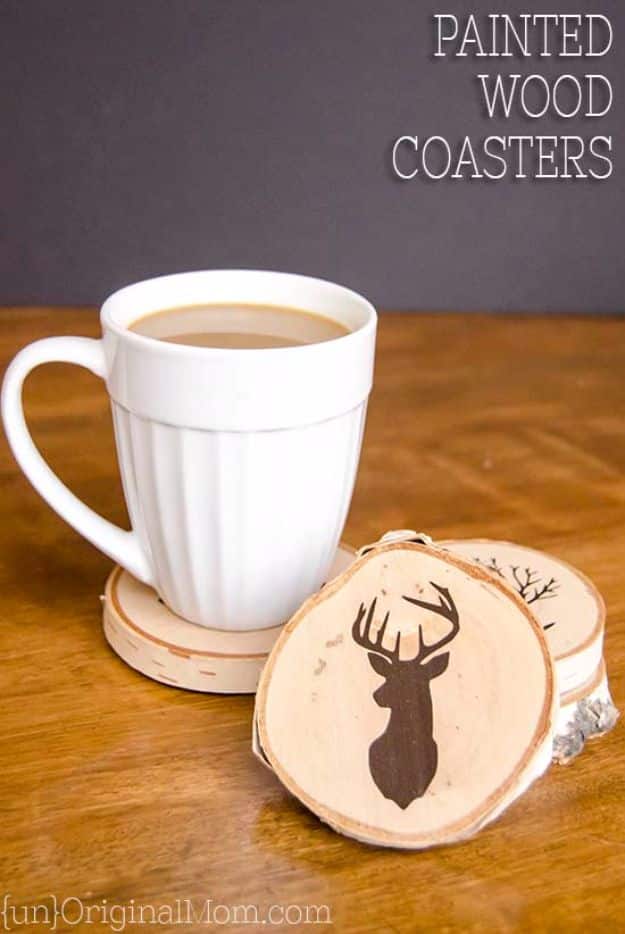 26. Romantic Wallet Surprise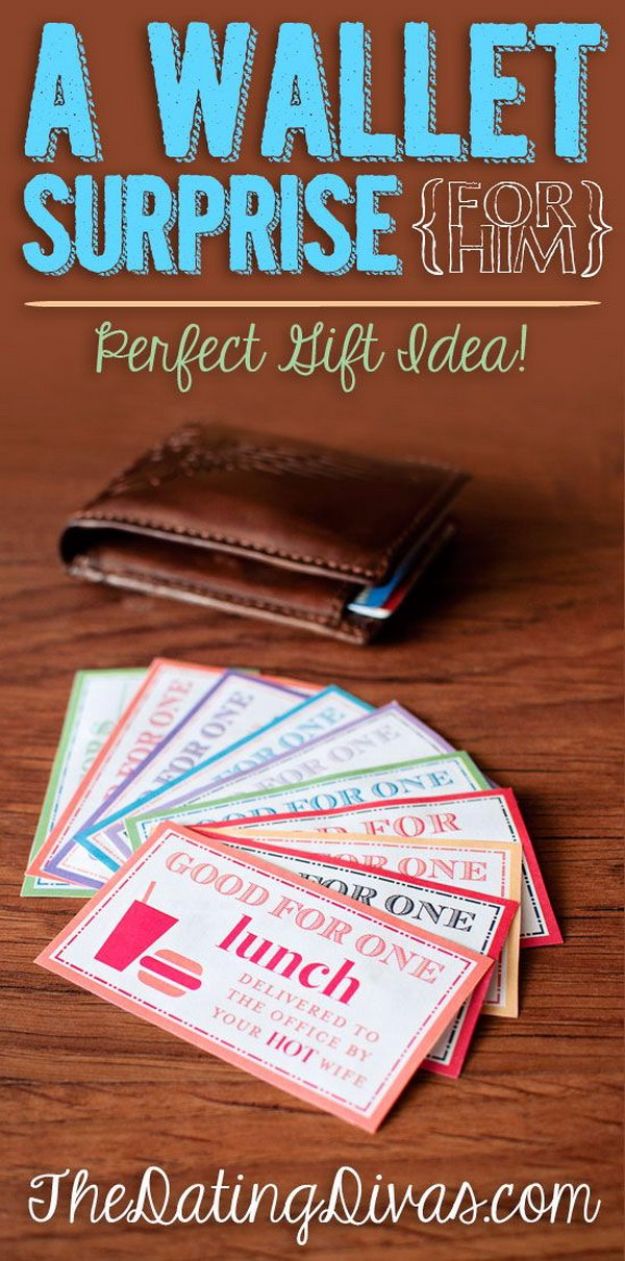 27. Hand Stamped Spoons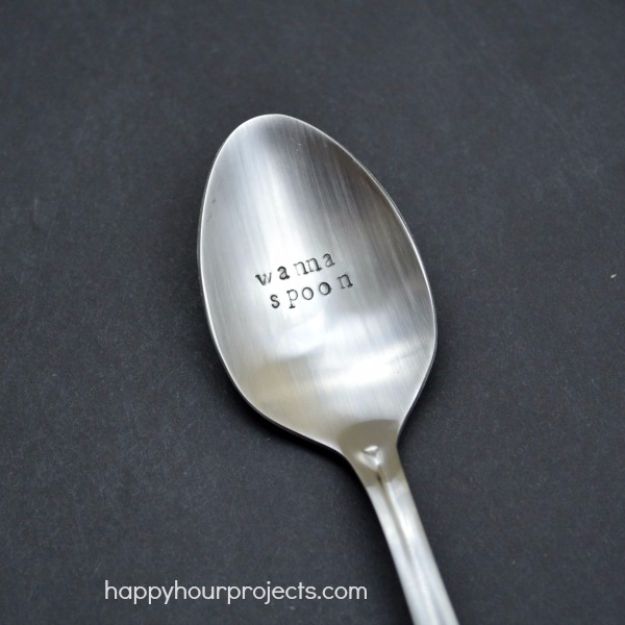 28. Your Picture Tied To Balloons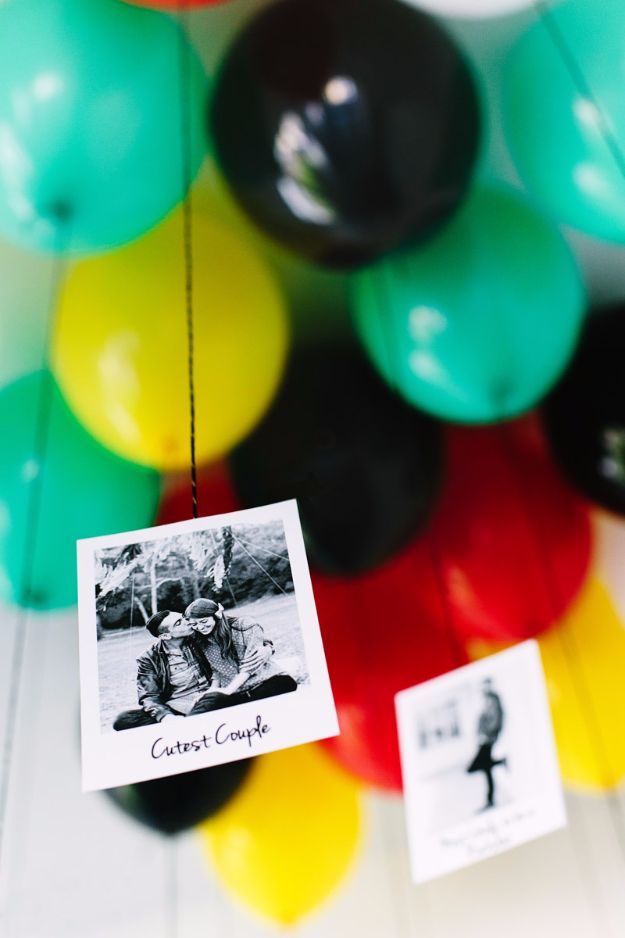 29. LDR Scavenger Hunt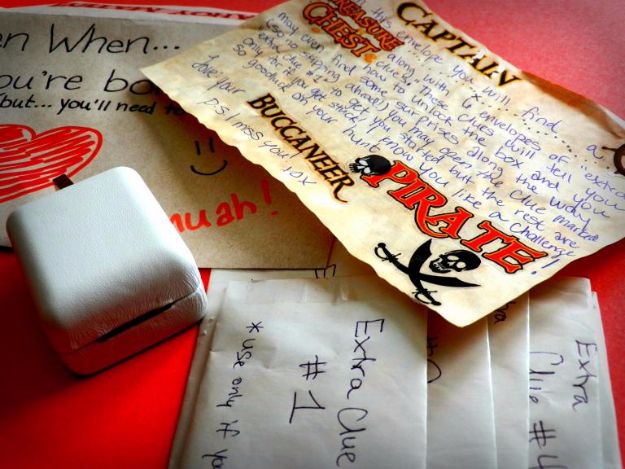 30. Lego USB Stick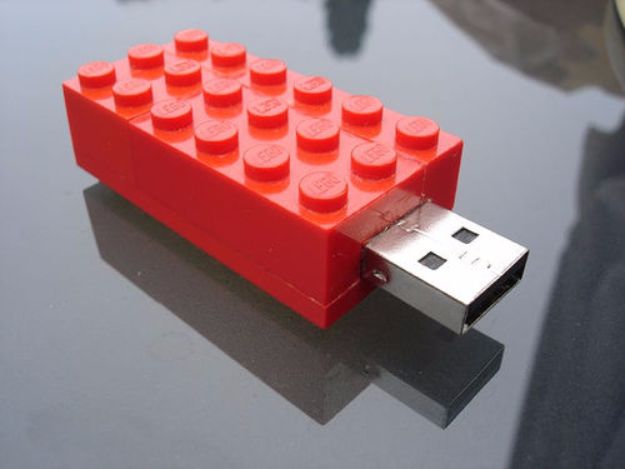 31. Valentine's Day Gift Bag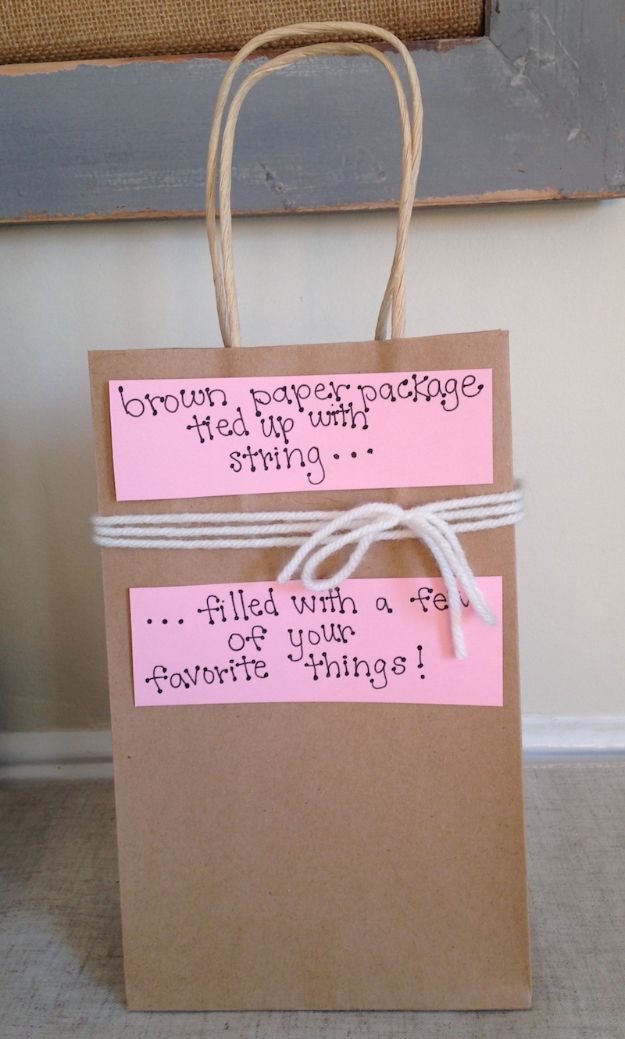 32. A Year Of Dates In A Box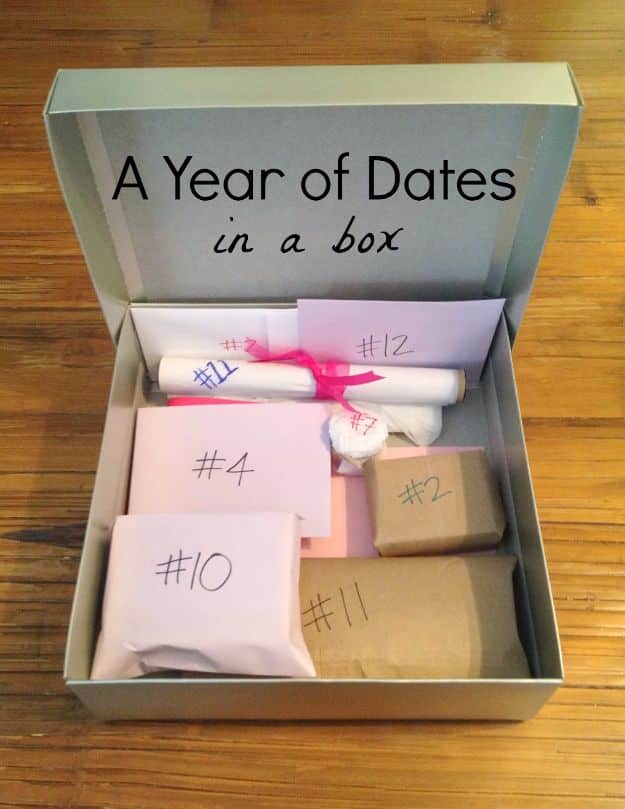 33. Seven Days of Love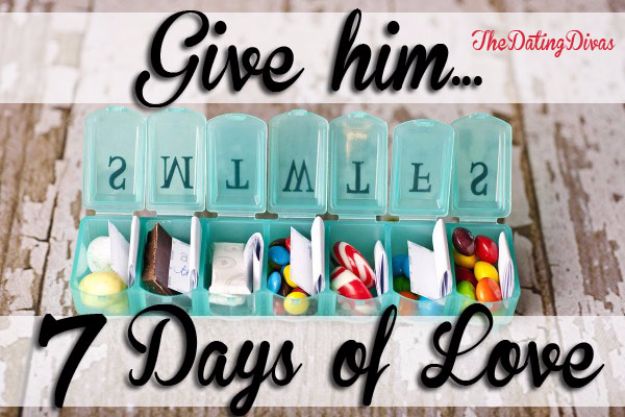 34. The Story Of Us Love Book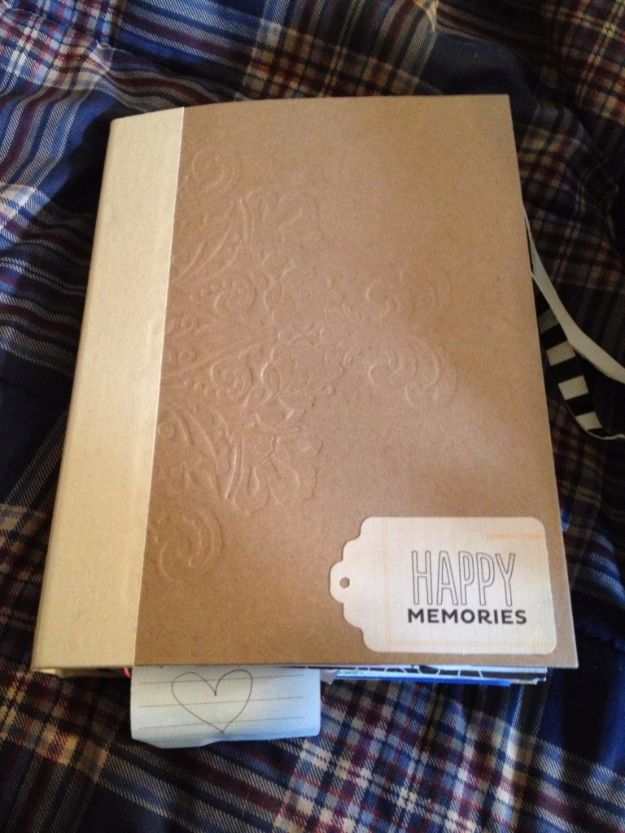 35. Valentine Petit Fours