This DIY towel teddy bear is so cute! I first saw this when I was strolling at the mall and looking for gifts to give to the little kids. I searched for DIY tutorial videos on Youtube and found these step-by-step instructions by Happy Home Crafts by Mommy Van. Who knew it was so simple to create? With just a square towel, elastics, and just a few folds, you can already have one at home. This is great for souvenirs for baby showers, kids' parties, or birthday celebrations. Read on or watch the video below for full instructions.
Materials:
square towel (color of your choice)
3 pieces of transparent elastic
ribbon (color of your choice)
flowers, boxes, accessories (optional)
Instructions:
Step 1:
Roll one side of the towel halfway through. Do the same on the other side.
Step 2:
Hold each end using your hands, one on the top and one on the bottom.
Step 3:
Twist 1/3 of the top and fold it downward. Next, open it toward the sides. Insert an elastic in the middle to separate the body and head of the teddy bear. Fix the folds to create the hands and legs.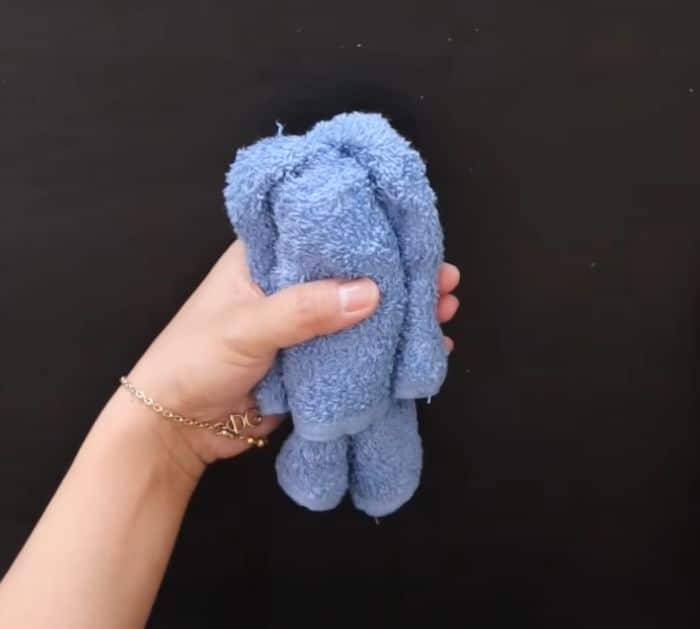 Step 4:
Pull the top part towards the sides. Get one elastic and insert it on the top right of the head to make one ear. Repeat to the other side.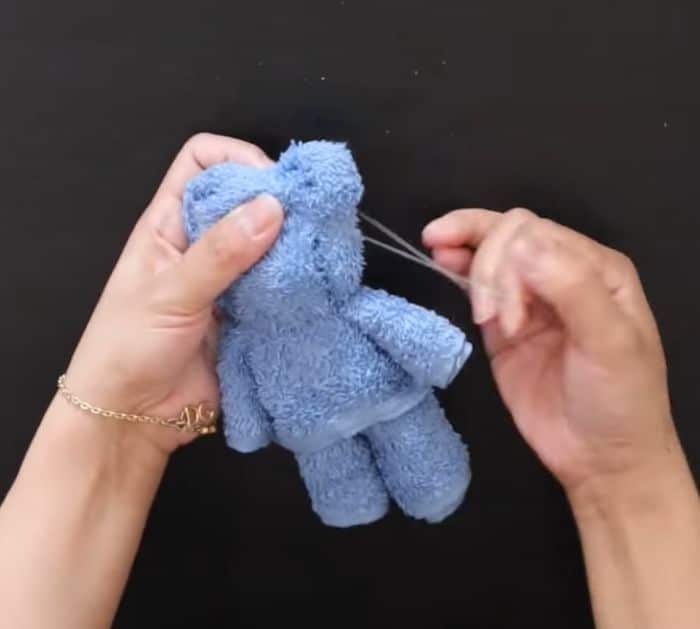 Step 5:
Fix the folds to make it look cleaner and in shape.
Step 6:
Get a medium-length ribbon and cut a V shape on the ends. Tie it around the neck of the teddy bear and make a bow.
Step 7:
You can decorate the teddy bear with flowers and other accessories. Place it in a box and you can already give it as a gift.
For more easy and beautiful projects like this, visit and subscribe to Happy Home Crafts by Mommy Van on Youtube.
DIY Teddy Bear Towel