I just love how people are using those galvanized metal feed tanks for all kinds of different uses in many gardens and homes in the Texas Hill Country. If you need some large containers for planters or water features, you might want to look at the galvanized tub ideas. The tubs and tanks are not that expensive and can be bought at Tractor Supply or other feed stores. Stock tanks also have a really sleek modern look because the galvanized metal finish can look very austere and modern if they are in the right setting. They are perfect for holding water because that's what they are for. Stock tanks are responsible for watering our livestock so that are built to withstand the elements. This video tutorial by Flower Patch Farmhouse on YouTube, explains how to make a garden planter with solar a solar fountain and guides you through the complete installation of your plants and the fountain feature.
Materials For Planter Fountain:
2 galvanized steel tubs (one larger than the other one)
A water hose
2 or more solar fountains
Soil
Flowers
Directions:
In this video tutorial by Flower Patch Farmhouse on YouTube, you will learn how to make this beautiful fountain planter in a few easy steps. You start by filling the bottom planter with soil and building an elevation by placing some brick inside, to hold up the next tier.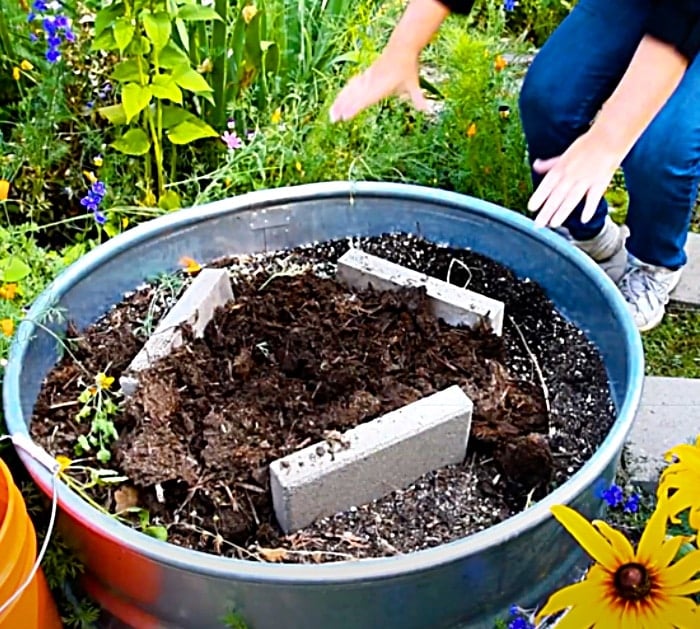 Then you just set your next tank on top and fill with water, then set your solar fountains on top and enjoy!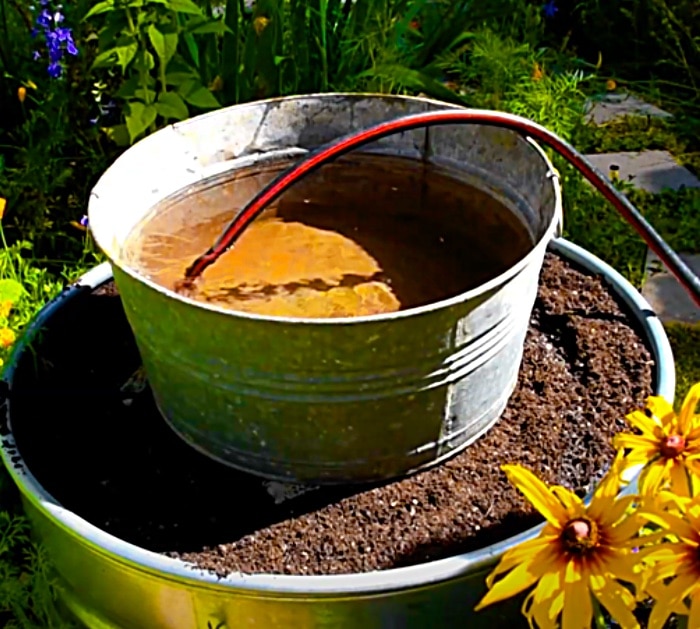 This project is so easy and adorable, I love my solar fountain planter.
DIY Stock Tank Planter With A Solar Fountain